Bare Escentuals Big Tease Mascara- Want
Sunday, November 29, 2009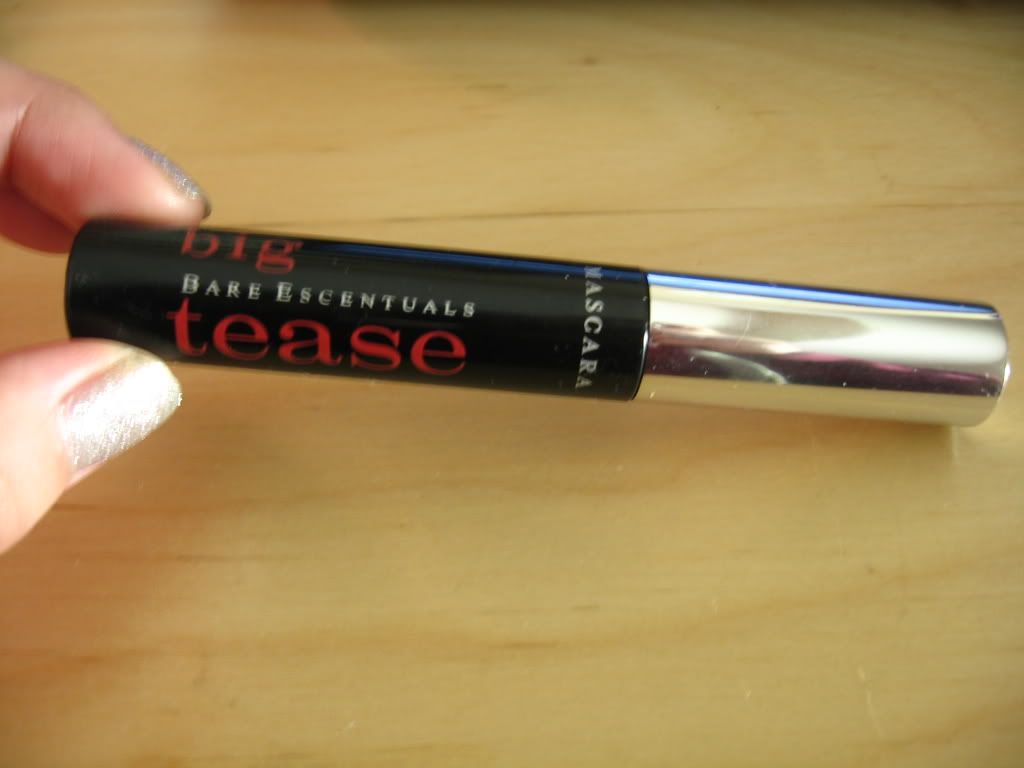 Hmm, ever buy anything that was slightly above mediocre, roughly around decent?
I really wanted like this mascara. I guess Icould see it becoming a staple. It's one of those products that doesn't specialize in one area, but provides a little bit of everything. After one application, you don't get exceptional length or volume, but you get a decent amount of both. I lied, it is great in a few aspects- it's incredibly glossy and it never clumps. It also works really with false lashes and Fast Lash while providing an outstanding black.
The wand is pretty neat too, it's got really long bristles on one side that are supposed to help coat every single eye lash from root to tip. After I got the hang of it, I must admit that it does.
I like that it lasts all day without smudging, flaking, or smearing. But I have very high standards for mascara- those qualities should go without saying.
The value is alright though, I've been using this same tube for 4 months, there's still plenty left and it shows no signs of drying out. However, it's still more expensive then MAC Plush, so I'd rather buy that at $13 instead.
Cost
: $15 at Ulta, Sephora, Bare Escentuals online.