Tuesday, November 30, 2010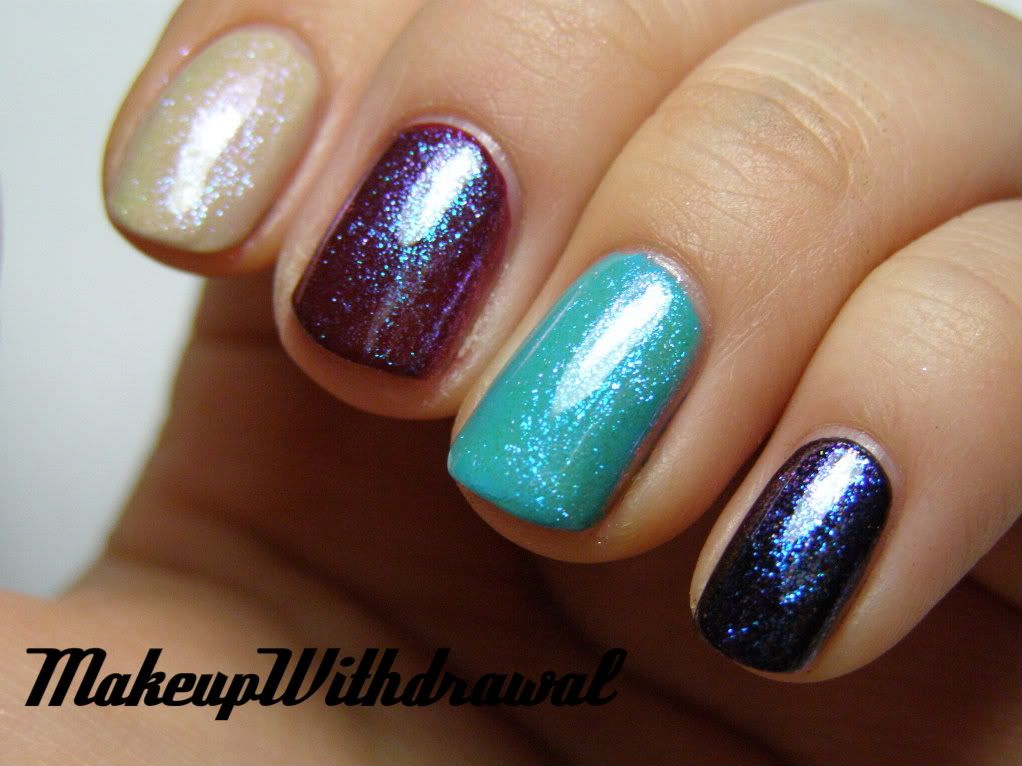 2 coats of Sapphire Sparkle over (from L to R): Borghese Almondine,
OPI Mrs O'Leary's BBQ, China Glaze Flyin' High, OPI DS Mystery.
Hello readers! Another nail post today.
I've really fallen in love with Creative Nail Design's Effects polishes. A whole line of colored sparkles and shimmers to transform your polish? Sign me up, please!
Today I have Sapphire Sparkle to show you. Tiny flecks that shift from blue to magenta in a translucent base? I drool a little bit just thinking about it.
Now before we go any further, I will shamefully admit that I've neglected my cuticles lately. The irony is that I'm in nails right now at school... I spend so much time learning about nails and tending to other peoples' phalanges that mine have gone to crap.
I especially like how Sapphire Sparkle looks over Mrs. O'Leary's BBQ. That almost looks like Orly Galaxy Girl, but the sparkle is bluer with Sapphire.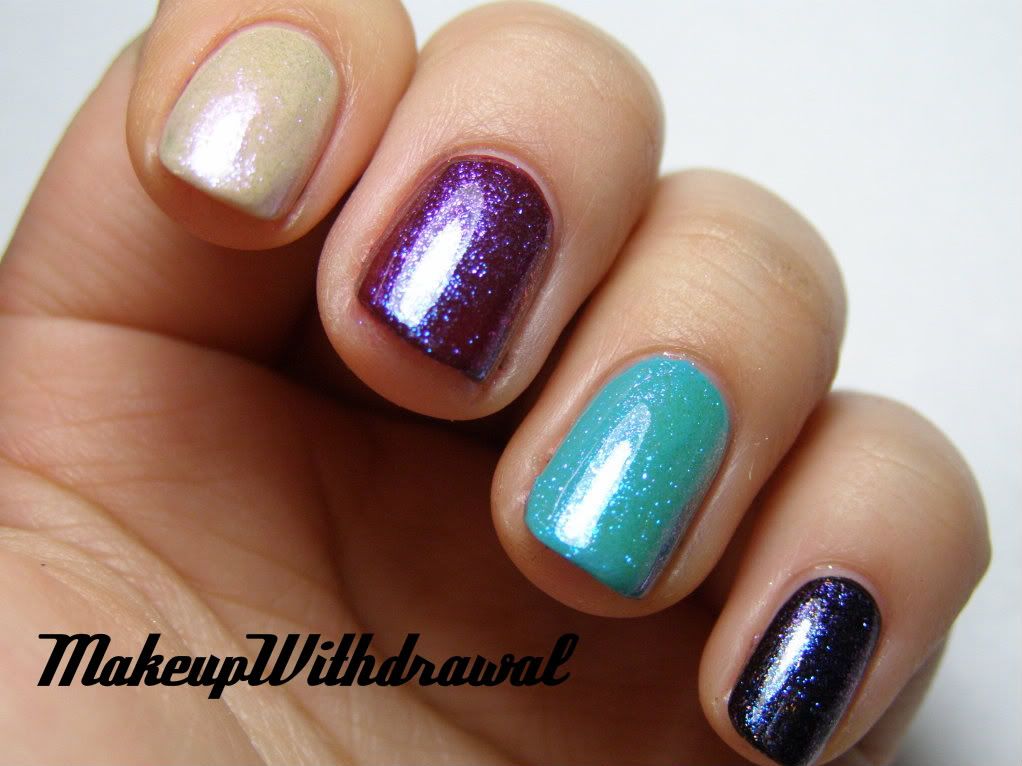 Indoors, lightbox, no flash
And here's what my fingers looked like before the Sparkle Effects: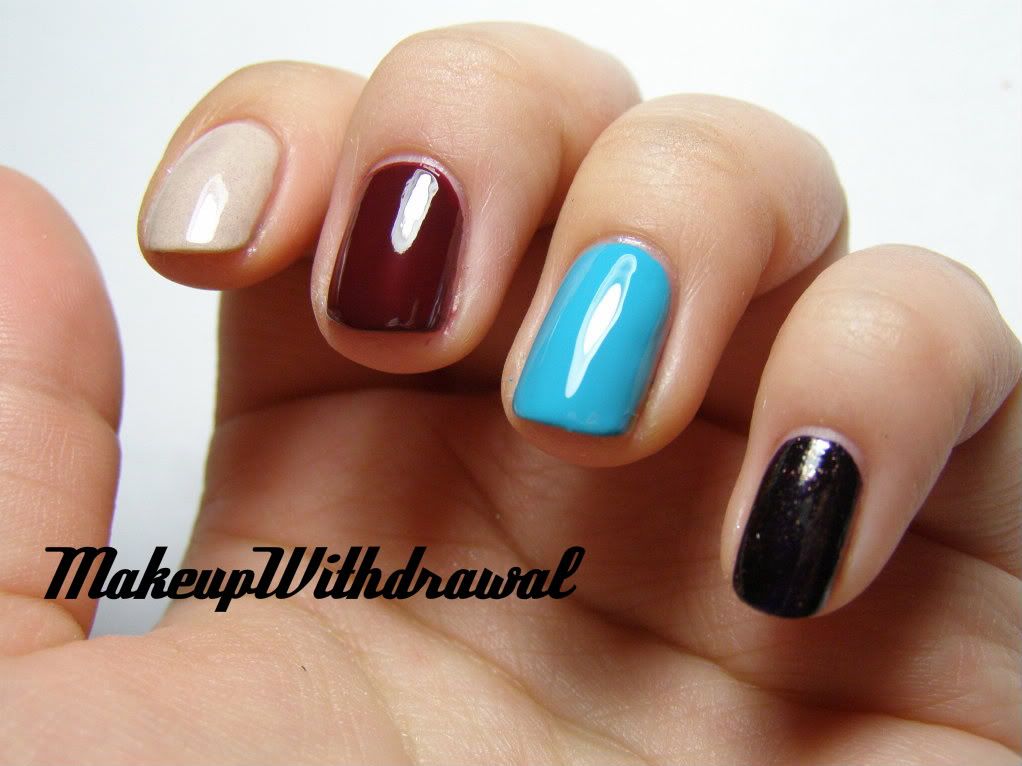 And of course, a picture of the bottle!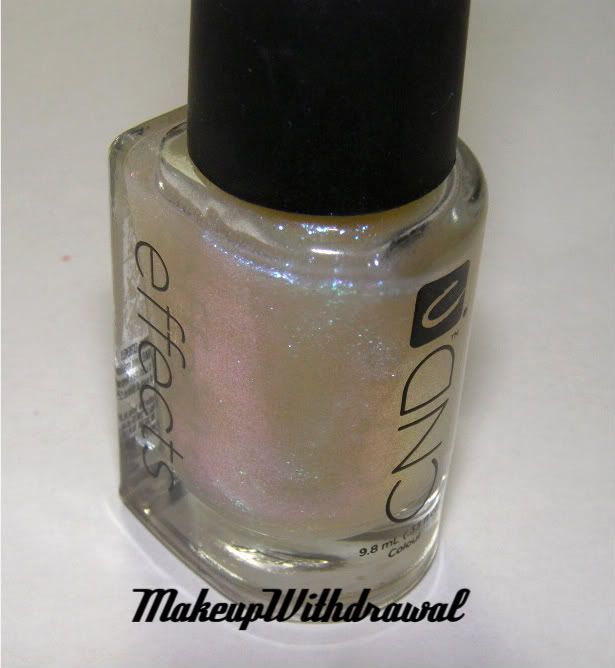 Look at all that delicious color shifting goodness.
CND Effect Sapphire Sparkle was pretty cheap too, $4.50 for a bottle (0.33oz) at CosmoProf. I'm not sure where else these are available in store, but the
CND site
has a store locater.
What do you think of this flashy, sparkly topcoat?
All products were purchased by me, with the exception of Borghese Almondine and OPI Mrs. O'Leary's BBQ which were gifted to me.