Thursday, January 28, 2010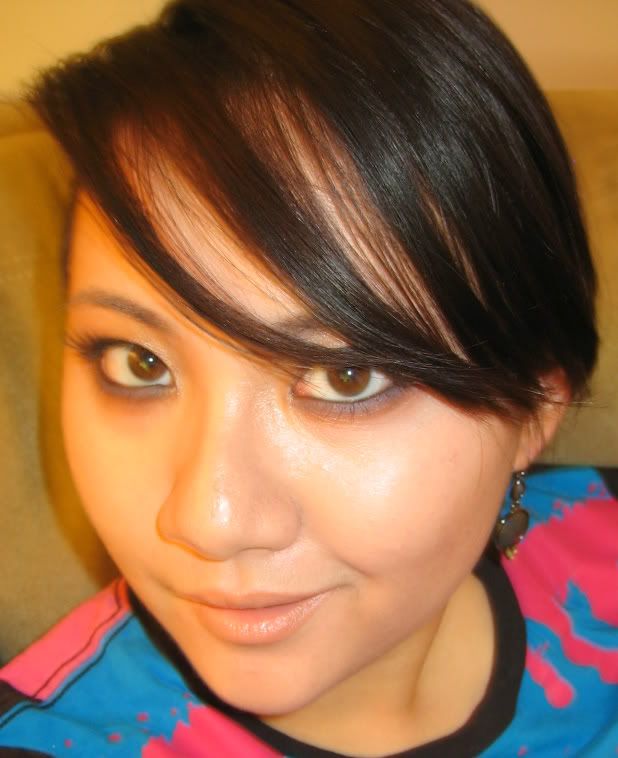 Eyes: UDPP, NYX single eye shadow in Eutopia and Mink Brown, NYX Chrome eye shadow in Panic, Revlon Matte Eyeshadow in Aubergine, e.l.f. Cream Liner in Black, Estee Lauder Artist Pencil in SoftSmudge Black.
Brows: NYX brow powder in Taupe and aloe vera gel
Skin: Monistat AntiChafing Gel, NARS concealer in Custard, Revlon PhotoReady in 004 Nude, Sephora Sundisk Bronzer in #1
Lips: Avon Ultra Liner in Nude, Burt's Bees lip balm.