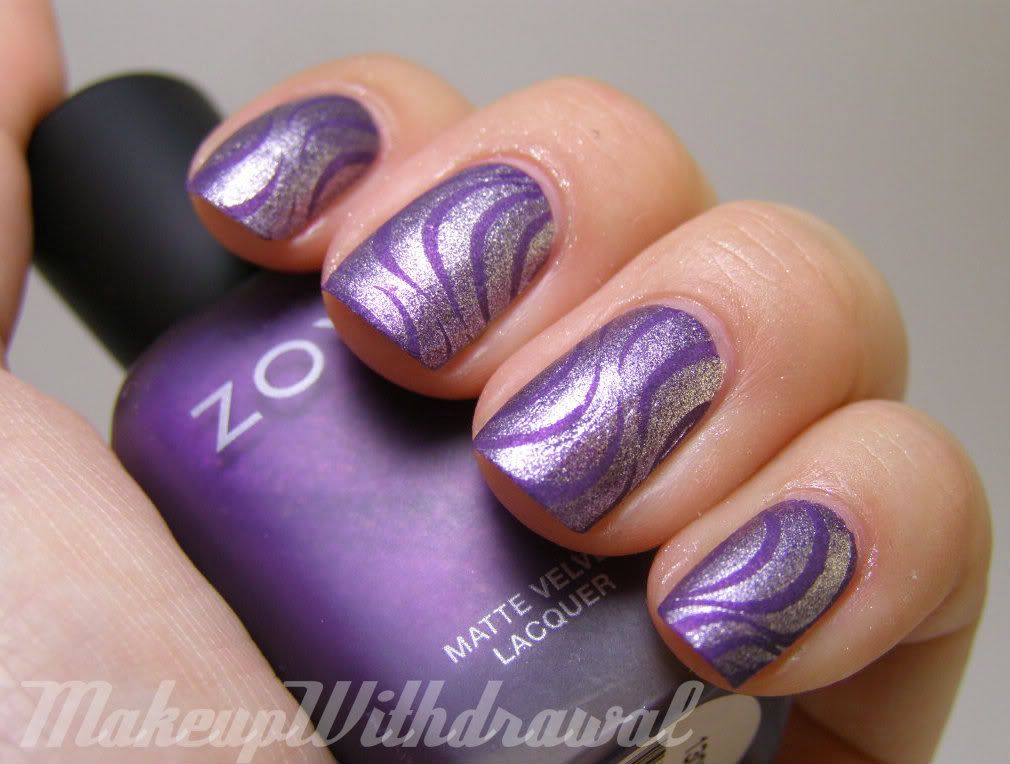 Last weekend, I went on a little adventure. I had emailed LeChat to find out where Dare To Wear polishes were sold in my area, and on Sunday a friend and I set off to find this mysterious local beauty supply. It wasn't exactly in the best part of town... but it was an amazing little dusty! Today's manicure features Zoya Savita as the base and I stamped it with a polish that I found from this little beauty supply.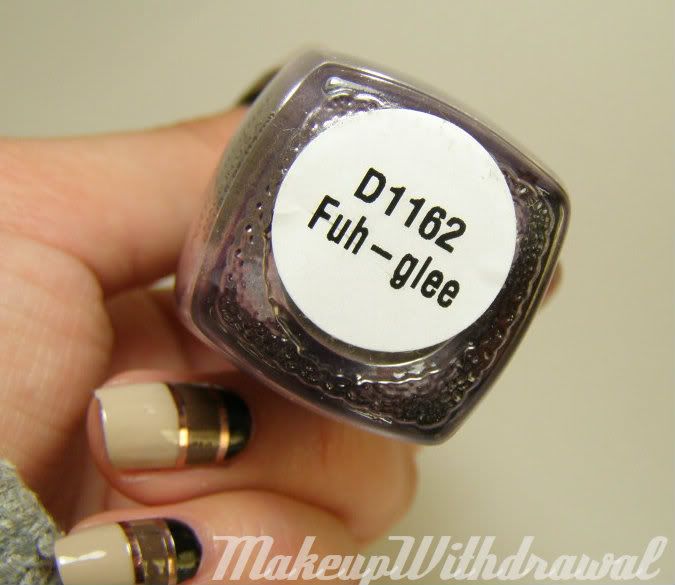 It's from Daisy Nail Lacquer. I'd never heard of this brand, but the polish was very cheap, $1.85 or something like that. It was actually Big 3 Free, much to my amazement. I bought it because it was a nice lavender foil, and because of the name.
Fuh-glee. I'm not making this up, I swear.
Anyways, Fuh-glee stamped very nicely with BM plates 205 and 210.
Products featured were purchased by me, for my own use. For additional information, please refer to my Disclosure Policy.