Nail Pattern Boldness Halloween 2012: Witch Pit
Tuesday, October 30, 2012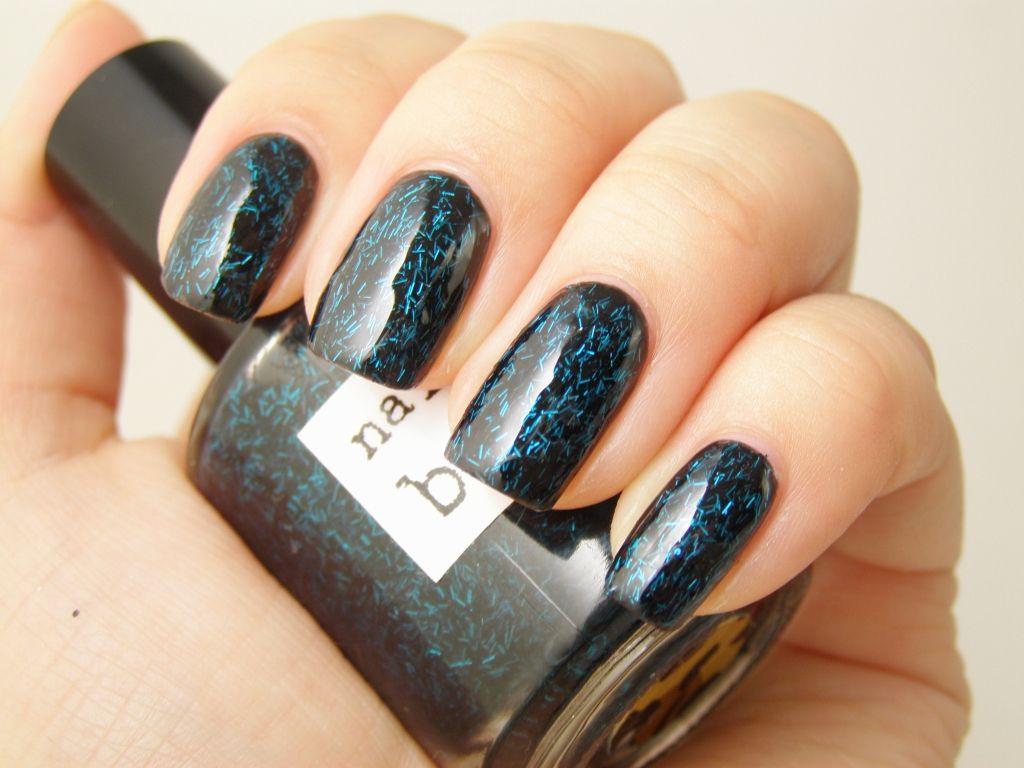 Hi folks!
Halloween is fast approaching, and I can practically taste the forbidden chocolate in my mouth already (unfortunately, I need to have a low sugar diet year round, but I know I'll steal a piece or two!). Want to see one of my new favorite Halloween polishes?
Witch Pit by Nail Pattern Boldness! Teal and black micro bar glitter (the thinnest, hairy kind) in a clear base. I know. Hair glitter is split down the line; usually you love it or you hate it. I love it EXTRA hard.


I wore it here over a black creme. Hairy bar glitter can be really tricky to apply out of all the different kinds of glitter, I find that where other glitters lay flat on the nail, this sort of glitter sort of wants to go in all directions (similar to a bad hair day). For me, I find that adding couple of drops of polish thinner to any bar glitter right before I use it to ensures that it is very fluid and easy to apply.
I used one coat of Nail Pattern Boldness Glitter Food on top, followed by a quick dry top coat.
You can buy Nail Pattern Boldness polishes on
Llarowe
or on the
Nail Pattern Boldness Etsy page
.
Bar glitter- how do you feel about it?
Product featured was given to me by the owner. For additional information please refer to my Disclosure Policy.