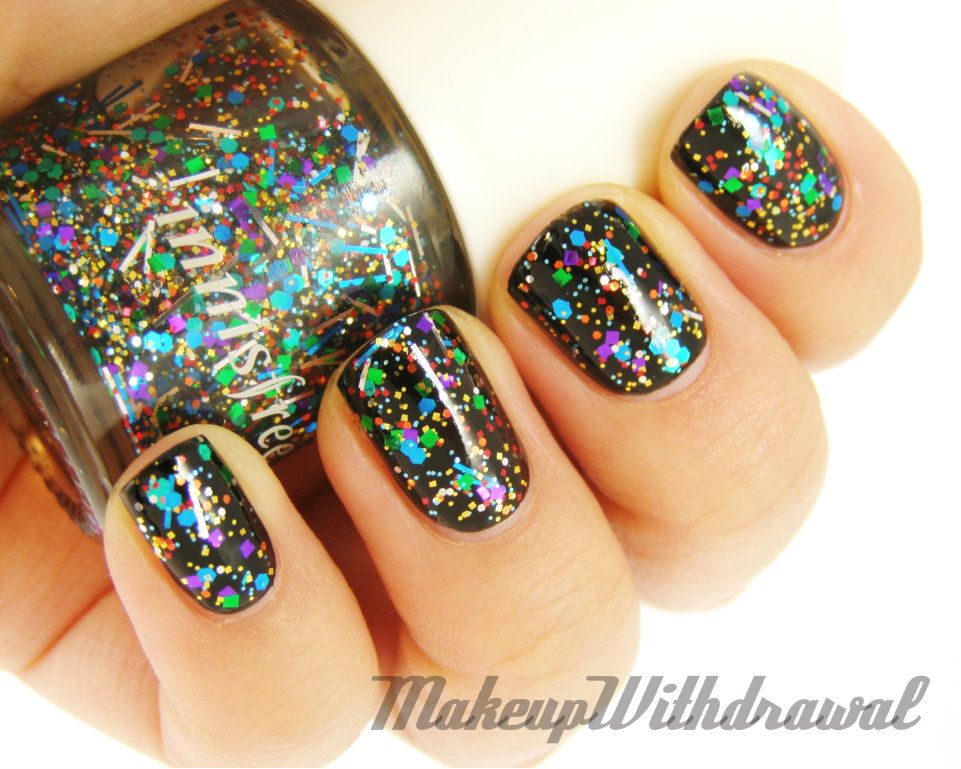 Hi folks!
I haven't gotten a chance to post much lately. Partly because it's getting close to finals and also because I haven't been taking care of my nails and they are embarrassingly short right now. Not that nubbins are shameful or anything, but I do take pride in keeping my nails filed and sculpted to what I consider the 'ideal proportions' for the dimensions of my nail beds and these... are far from ideal.
This is another one of the Innisfree polishes my dad brought back for me, #107. A dense glittery mix of squares, hexes and bars in various metallic colors. Worn one coat here over black creme.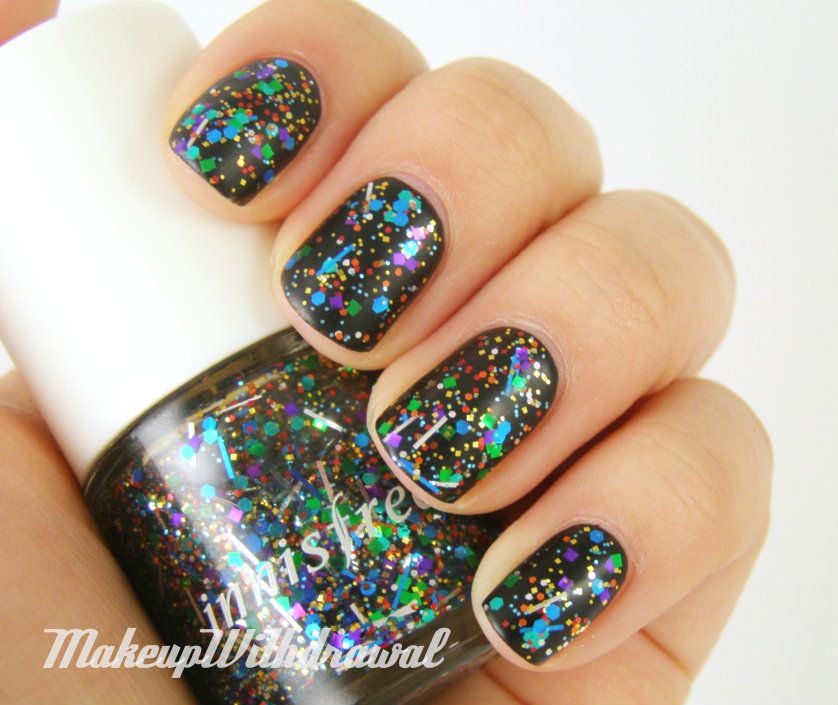 Here I added a matte topcoat, OCC Flatline. Not so different looking but it tones down the glare so that you can see the glitter even better. I'm digging it. It's truly festive and confetti like.
What is your favorite rainbow glitter? Indie or big brand?
Have a great night!
Product featured was given to me as a gift. For additional information, please refer to my Disclosure Policy.