Packages
Wednesday, February 10, 2010
I keep receiving stuff in the mail that I ordered a few weeks ago. They really do seem to make my day, like mini presents I sent in advance to myself. It started snowing again last night, so I fear I will be trapped indoors for another two days. This will help tide me over.
My three arrivals were Missha Perfect Cover BB Cream, pixi Eye Bright Kit, and three Prestige Total Intensity liners.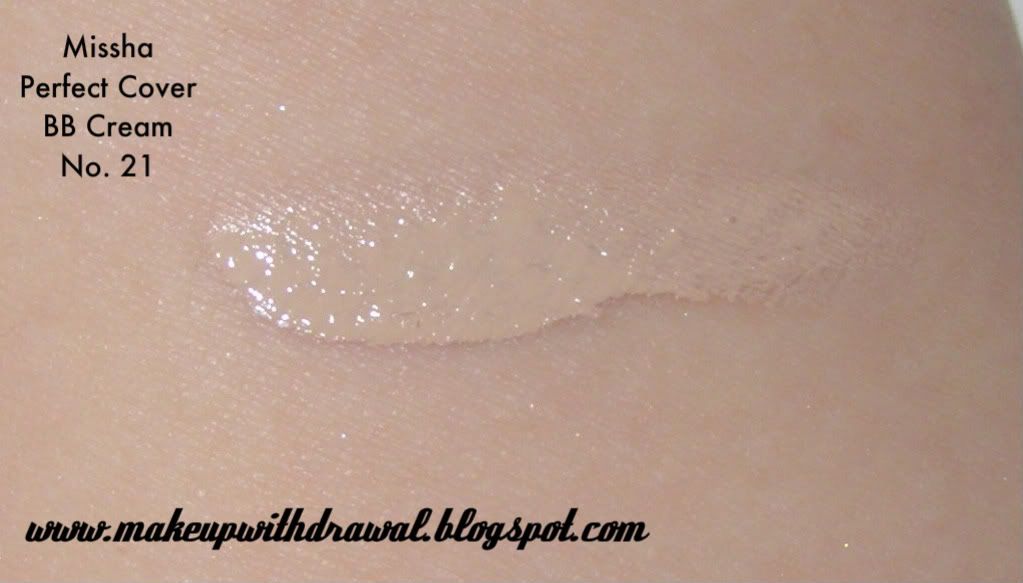 Let's start with the first item, the BB Cream. This was a brand new product that I had never tried the likes of. This is what it's supposed to be primer, foundation, concealer, acne medication, wrinkle reducer, SPF moisturizer and whitener all rolled into one. Mind blowing, isn't it? When I first read about bb creams (blemish balm creams) my jaw literally dropped. I wondered why we didn't have a United States counterpart. But then I realized, a by product of capitalism is that maximizing products was a must- the cosmetic corporations probably would make considerably less if all they had was one miracle product. However, I did manage to get a pretty good deal on this cream. If you buy it directly from the Missha site, it'll run you $25 plus s/h. I bought it from a seller on eBay (based also out of Korea, I believe) and paid about $11 total, free shipping. I've been told that it's quite cheap overseas, and the company that makes it jacks up the price for U.S. customers. Based on the reviews, I picked the shade No. 21 which though matched my wrist perfectly, is a little light on my face. The consistency is like that of tinted moisturizer, but it's much more opaque and offers more coverage. I had hoped that I wouldn't have to wear a primer with it (the ingredients include quite a bit of silicones) but it definitely looks better with a layer of primer. I would definitely also wear lots of moisturizer underneath if I had dry skin. I wouldn't say that it takes the place of all the products that it claims to, more like it's a super foundation with added bonuses. Now, I have only used it a few days, so I'm not yet sure what the effects are like, but I'll be sure to update about it.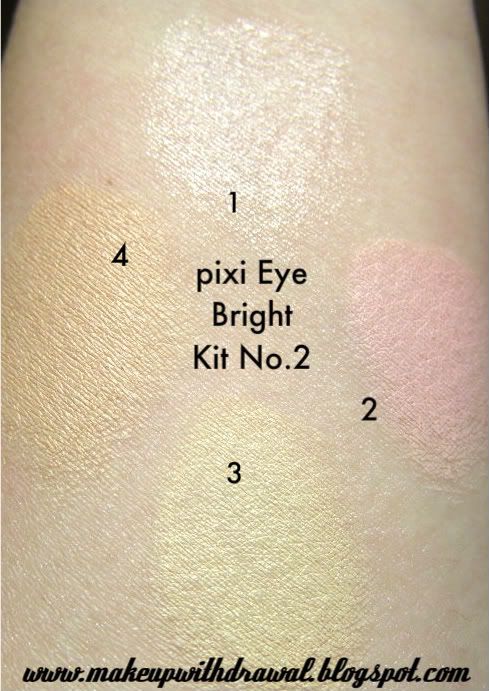 On to product number two! Step right up, pixi, let's see what you have to offer. I saw this Eye Bright kit (No. 2) on eBay with free shipping and bid on it. I ended up wining and got it for less than $6. That's certainly a steal, because it's $24 at Target. No. 2 is supposed to be for Medium/Tanned shades, I believe but matches my NW/NC20 skin very well.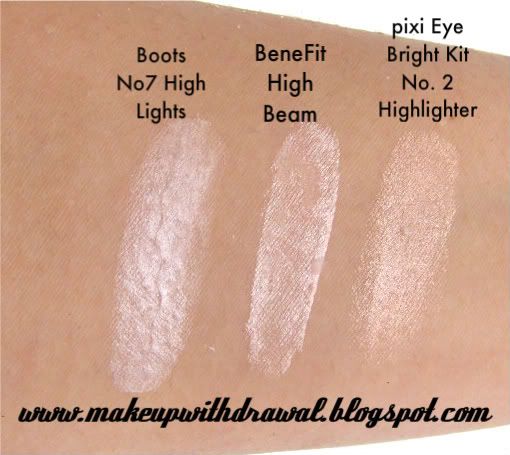 It contains 2 concealer shades, one salmon pink correcting shade and a highlighter. The concealer colors are very sheer, but I'll be honest- you have to moisturize like a madman or else the concealer will cake up and emphasize fine lines, wrinkles and dry skin. Also, you want to use a synthetic concealer brush (like this one) and use light brush strokes. 80% of the time, I find that people don't use concealer correctly and blame it on the product instead of their technique. My favorite part of this wheel is the highlighting color. Some highlighters have a lot of pearly sheen (Boots No7 High Lights and BeneFit High Beam, for example). But this highlighter is just softly luminous with very understated shimmer. I wish I could buy the highlighter alone! I don't think I would shell out $24 for this, but under $10? I'd grab more in a heartbeat.
Last, but not least (in fact, my favorite!) are the three lovely Prestige Total Intensity Eyeliners that I bought. I had been craving MAC's Feline Kohl Power, but alas it was limited edition and I couldn't get my hands on some. Someone told me that Prestige TIs were comparable- and the best part? Super cheap! Still, I searched high and low for these babies (5 drugstores, 3 grocery stores) and eventually, managed to get them off of a fellow MUAer. I managed to get Intense Olive, Deepest Black and Bold Brown.
Let me just say, that I'm going to have to invest in a good thesaurus to find the words to describe how much I love this eyeliner. The first thing you notice is the amazing consistency, it's smoother than a con artist's lies. I have never, ever used an eyeliner that is so intensely black as the Deepest Black. The closest I've gotten is Estee Lauder's Artist Eye Pencil in SoftSmudge Black, and let me tell you- in comparison, it's a dull charcoal. I'm almost afraid to wear this black everyday- it's such a smoldering black, I'm not sure I can handle it. The brown color is actually very dark, upon my eyelids it looks black (or at least, the kind of black you would get with other brands of liners) but the contrast is much less startling. Olive, is a tricky little fiend. When swatched on my wrist, it looks and photographs as a dirty gold- a sandy brown with shimmer. However, paired with a salmon shimmer shadow on my eyelid, it definitely has hints of dark green.
Before I go any further, I have a confession to make. I wore eyeliner to bed last night. But before you gasp in horror- let me explain! I wanted to put the liners through the ultimate long lasting test. I wore olive on one eye and deepest black on the other. Olive pretty much stayed put, only the corner of my eye lost a bit of liner. There was some smudging with the black- although it was such a sexy, dirty, I-partied-too-hard-last-night and still looking stunning, I can't even fault it for that.
Pros: Insanely rich, deep color- very opaque and pigmented. Long lasting, ridiculously smooth. Cheap! I am definitely going to get my hands on the other colors.
Cons: Not entirely smudge proof. My eyes are a little hooded and oily, so I did get a few rainbows after a couple of hours- but they were faint. The Deepest Black color also made my lids tingle a bit- some wearers might be allergic. Not for tight lining- if you wear it on the waterline and have contacts- it will stain them! Hard to find.
Also, it's a very thick pencil- kinda hard to get a thin line, but wonderful for sultry, imperfect smoky eyes.
Definitely worth checking out.
Whew, what a long post! Thanks for staying for the whole ride- let me know what you think!