EOTD: Blackened Teal
Monday, December 27, 2010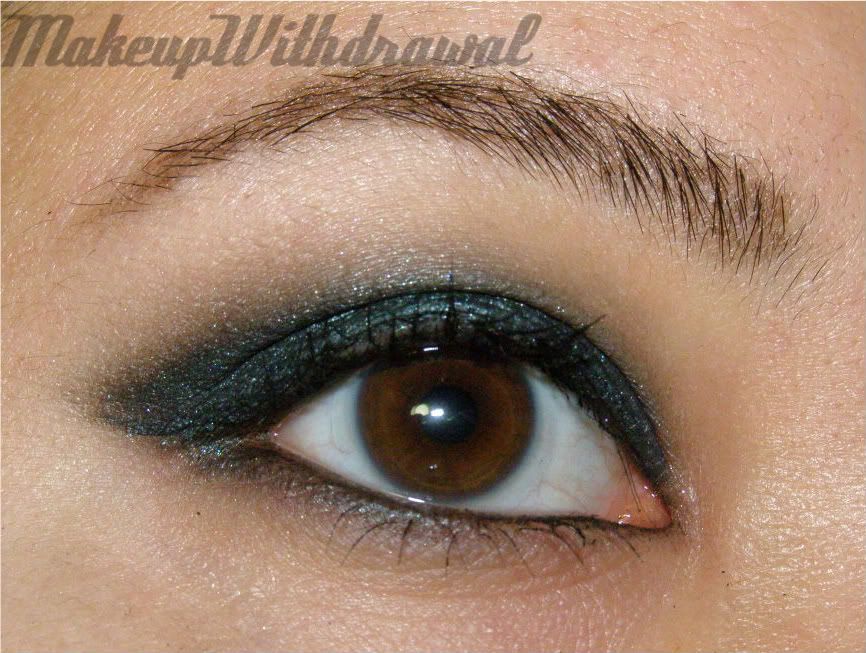 Hello! I had a snow day today, so I got busy and cleaned all day. I shampooed my carpets and also played with the dogs outside, they love the snow so much! I regret not taking my camera out there, but I probably wouldn't have gotten very many good shots- they move way too fast. But they really are a sight to behold, Kuma (the big white one) barrels through the snow at break neck speed while Nigel (the medium sized one) twirls and leaps like he's dancing.
Anyways, after I had dinner, I played around makeup for a while, something I haven't had a chance to do for a while.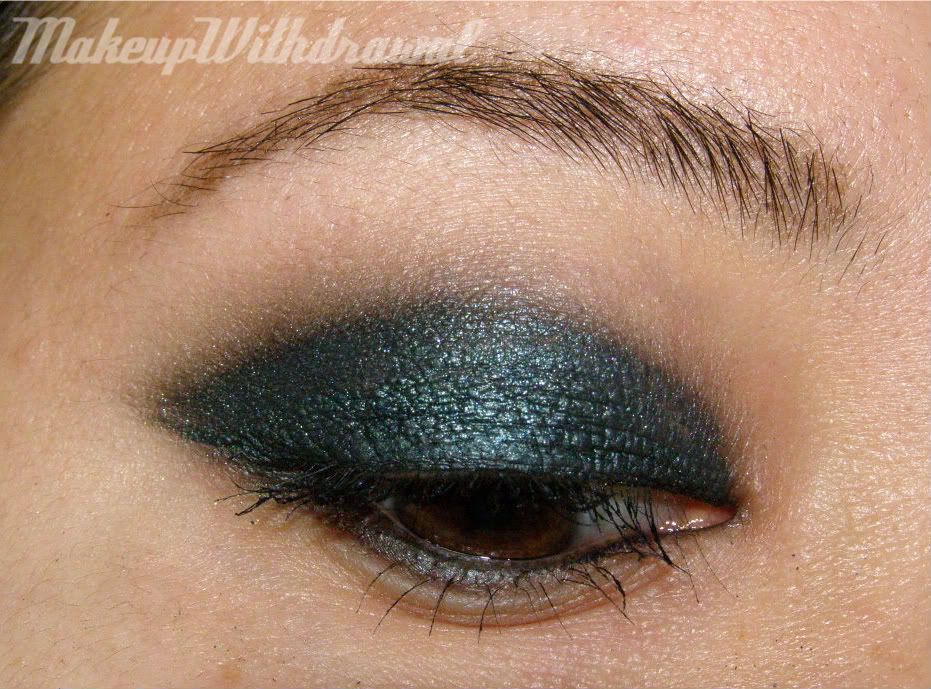 I used:
Brows: Maybelline Define A Brow
Eyes: UDPP, Fyrinnae Pixie Epoxy, Fyrinnae Japan shadow, Rock & Republic Fatalistic shadow, Rock & Republic Spy shadow, L'oreal HiP Shadow Paint in Steely, Rimmel Soft Kohl liner, NYX Doll Eye Mascara
So, what did you guys do over the holidays? Did you celebrate anything? Have any plans for New Year's? How about New Year's makeup, got anything planned?