NOTD: New Year's Eve Mani!
Friday, December 31, 2010
Hello Readers!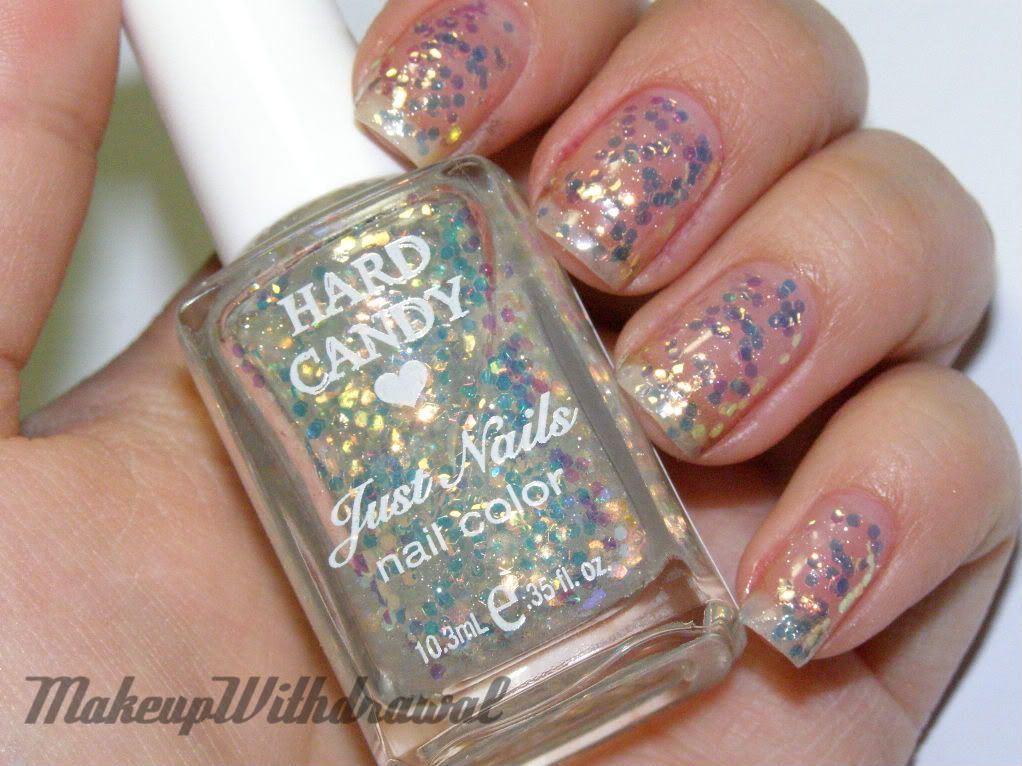 This is my last post of 2010, what an interesting year! I completed one calendar year of blogging and started school to get my cosmetology license, whew. I bought countless cosmetics and started to love nail polish (in fact, since May, when I started to get into nail stuff- I've acquired on average, one nail polish a day! Isn't that just nuts?)
And so I thought I'd end this year with a opalescent glitter mani. This is Hard Candy Break Up. The glitter is thin, semi translucent and hexagonal. There's also micro silver sparkles in the clear base, along with the glitter. The glitter isn't very dense, so I did swatches with three coats and before deciding that it'd look better over a navy creme.
Whoops, somebody forgot to moisturize her acetone dried fingers.
1x Essie First Base, 2x Orly La Playa, 2x Hard Candy Break Up, 1x SpaRitual
Bottom and Top Coat
Couldn't quite get a good picture, but I think it kinda looks like confetti. How festive.
Happy New Year, everyone! Be safe!
-Mimi
Products mentioned were purchased by me for my own use.