FOTD: All Dressed Up With No Where To Go
Wednesday, January 12, 2011
Good Evening, Ladies and Gents!
Last night, it snowed about half a foot here in the Philadelphia area. Much to my dismay, Mr. MakeupWithdrawal was on a trip for work so I had to shovel our giant, horseshoe shaped driveway this morning. It took me an hour and a half before I gave up and gratefully purchased the services of two young men eager to shovel for a fee.
I was late to school and didn't have my makeup on which usually I don't mind but I didn't have time to moisturize either so I was flaking up a storm.
When I got home, I put on some makeup just for fun, it's such a relaxing activity for me!
It put me in such a good mood, all of a sudden I felt as though I was getting ready to go do something exciting when in reality, I was done for the night.
Face: Graftobian HD foundation in Ingene and Vixen, NARS Sin blush, Rock & Republic Pressed Powder, Becca Pressed Shimmer Powder in Nymph
Eyes: UDPP, Shiro Cosmetics shadow in Gannondorf, Chanel Sphinx shadow, Wet'n'Wild Night Elf Palette (the MAC Vex looking shade), NYX Doll Eye Mascara
Lips: Revlon Rosy Nude lipstick
Brows: NARS Bali shadow, NYX Brow Shaper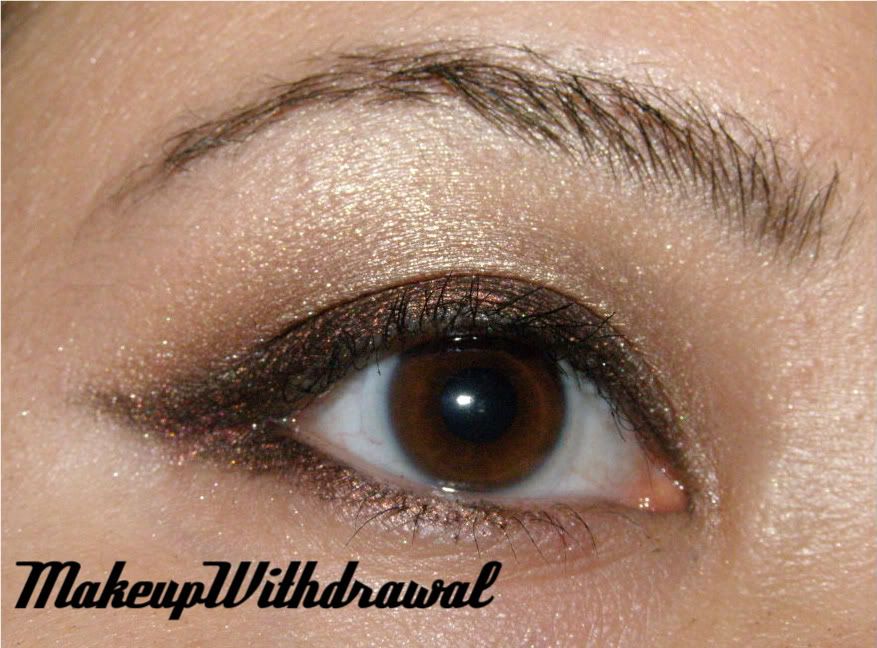 I guess it's nice every once in a while to take some time to get all dolled up, for no reason.
Did you get any snow in your area?
Love,