NOTD: Zoya Veruschka (And Details on Zoya Free 3 Polish Code)
Thursday, January 6, 2011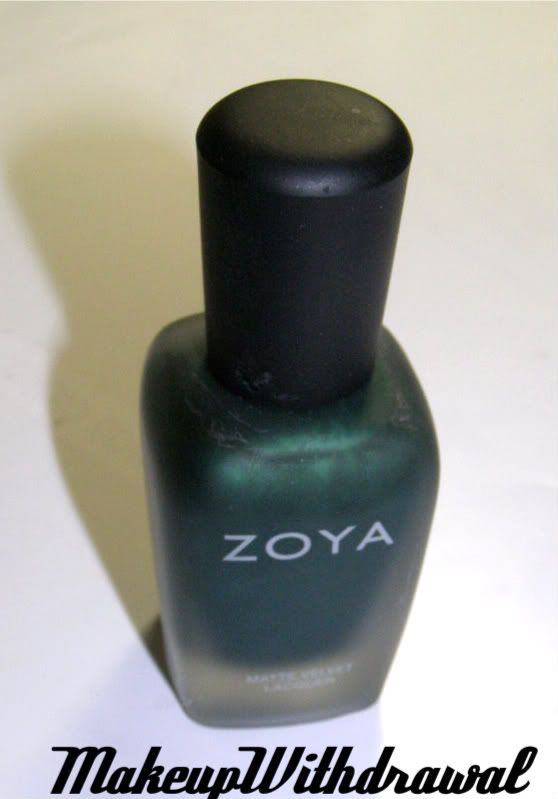 Hello Readers!
I don't know if you know about this yet but Zoya currently has an amazing code. Thanks to all the people who 'liked' their facebook page, they've gone ahead and given us a code for three free polishes (you pay $6.95 for shipping and handling). This is a great deal since Zoya polishes are $7 each, and they have some amazing colors. Just put three polishes in your cart, enter 'FB2011' as the code and you'll be on your merry way! Er, actually not quite- with about half a million people currently trying to get in on this deal, their site is a bit jammed up. I had to re-enter my credit card info about 5 times trying to get a confirmation, but hey! Don't look a gift polish in the bottle. This offer is good until tomorrow, I believe.
Anyhoo, I thought I'd share with you a polish that blows my mind. Zoya Veruschka came out a while back (2009?) in a collection with other mattes. Even if you don't like matte finishes, keep reading!
Veruschka is my bad-mood-buster polish. It's kinda weird, but I wear this polish sparingly. I'll bring it out every once in a while when I'm really blue and it really works- seeing this polish dazzle really perks me up, even if it's only temporary.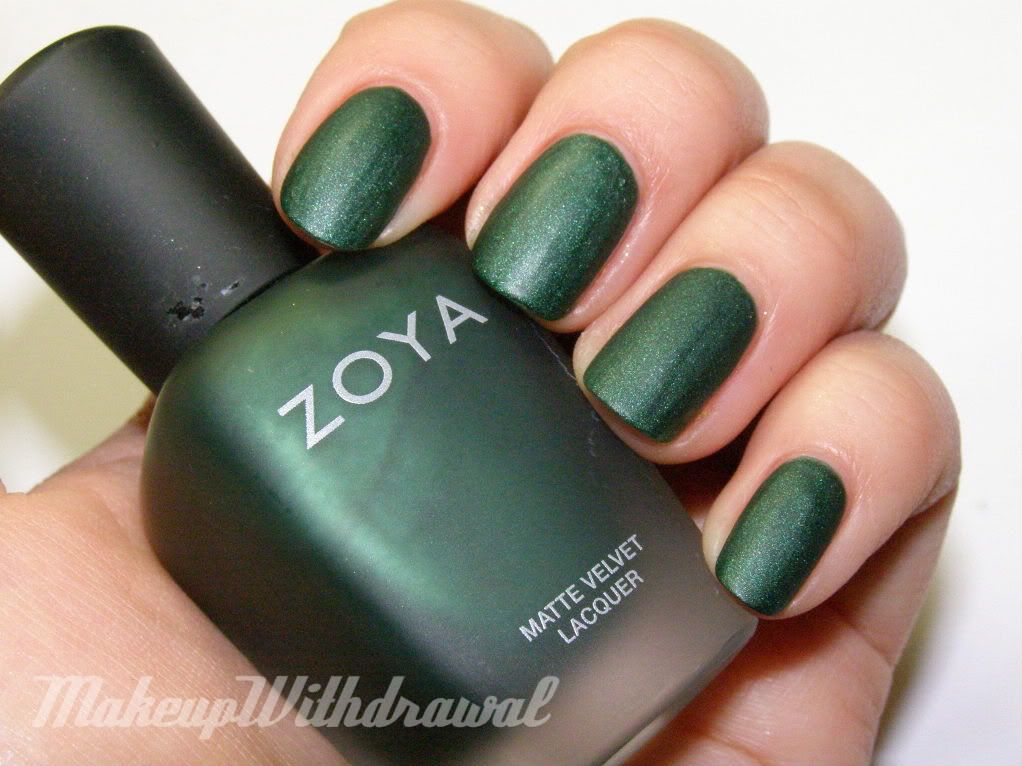 1x Essie First Base, 3x Veruschka
The application is somewhat tricky- the matte formula wants to dry really quickly so it doesn't level very well on your nails. In fact, look at the matte picture. See how some of my nails look lumpy and streaky?
I like it matte, it looks like brushed rich green velvet. But when I put a coat of clear top coat on it, Veruschka looks like a magical vial of pine needles and emeralds crushed together.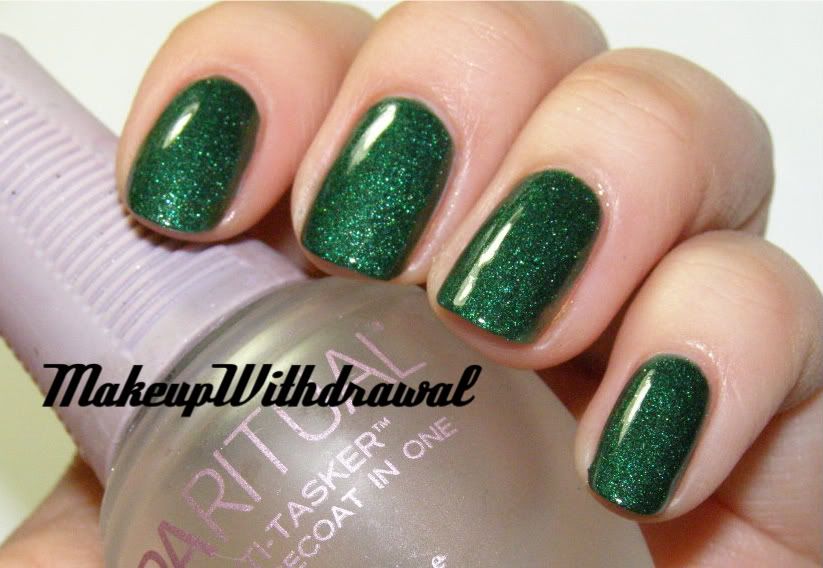 1x Essie First Base, 3x Veruschka, 1x SpaRitual Multi Tasker
Doesn't that green sparking beauty make you want to order one from Zoya?
Have a great Friday tomorrow, folks!
Love,

Products were purchased by me, for my own use.