Rock & Republic Pressed Powder
Tuesday, January 25, 2011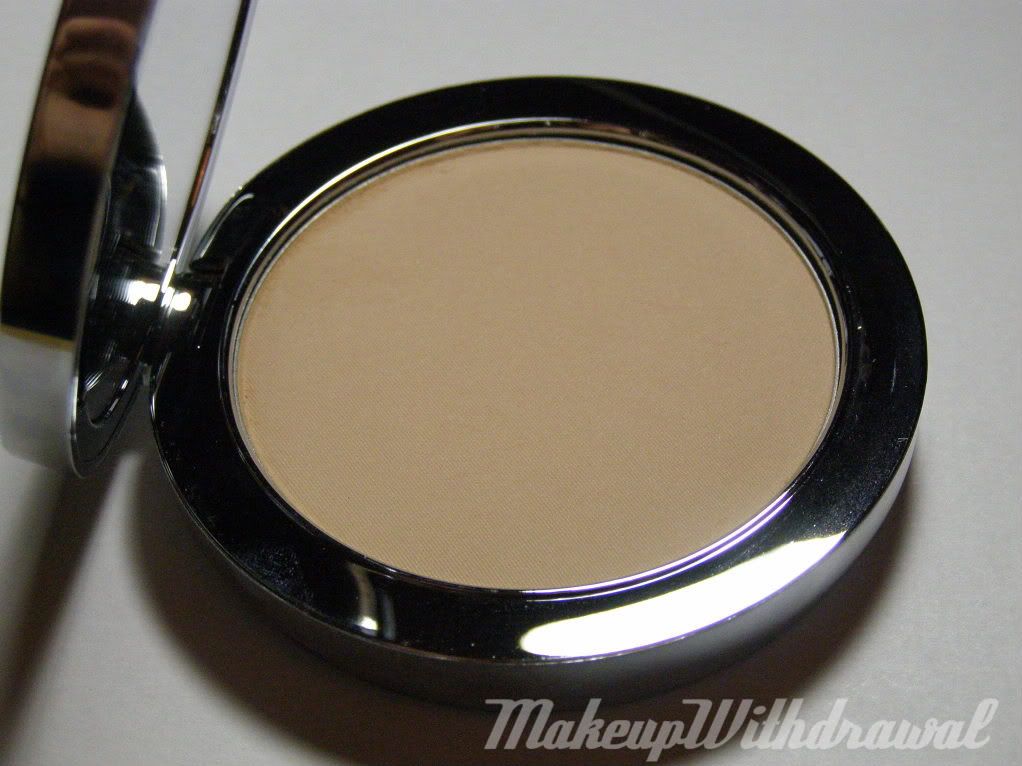 Hello Readers!
Ok, this another one of my shamefully prolonged reviews. I've been using this product since the end of last summer and I feel like now is a pretty good time to finally write about it.
I first ordered this pressed powder because it was 50% off ($22) and honestly, I wanted something sexy to whip out of my bag when I did the terrifically unglamorous act of touching up my makeup (if you've ever seen me blot off my greasy t-zone and attempt to buff out the shine, you'd understand). I chose well, many friends have been impressed by the ornate compact and instantly asked what it was.
The powder itself is really matte and offers medium coverage. Unlike the rest of Rock & Republic's powder products, it's not super smooth and silky, yet it functions like a good powder should- providing a bit of coverage without looking cakey. I do like that unlike many other lines, Rock & Republic offers many this powder in many shades, including for dark skin tones.
I use 'Chiffon' currently in the winter for when I'm closer to NC20 (and MUFE HD 117), but I also purchased 'Suede' for when I'm closer to NC25. My favorite way to use this powder is to pat on a bit with a clean sponge and buff it in with a soft face brush. I also like that this powder doesn't make me look ghost-faced in photos with flash. I wish that there was a built in compartment for a sponge but that would probably make the compact even heavier.
One thing to note about this compact- it is quite heavy. Really, one added benefit of keeping this in my purse is that if I'm ever attacked while walking about, I can always swing my weighted purse into the perpetrator's face. Makeup win!
Have you tried this powder? What is your favorite pressed powder if you use one?
Products mentioned were purchased by me, for my own use.