Quick FOTD: I Love Tangerine Tango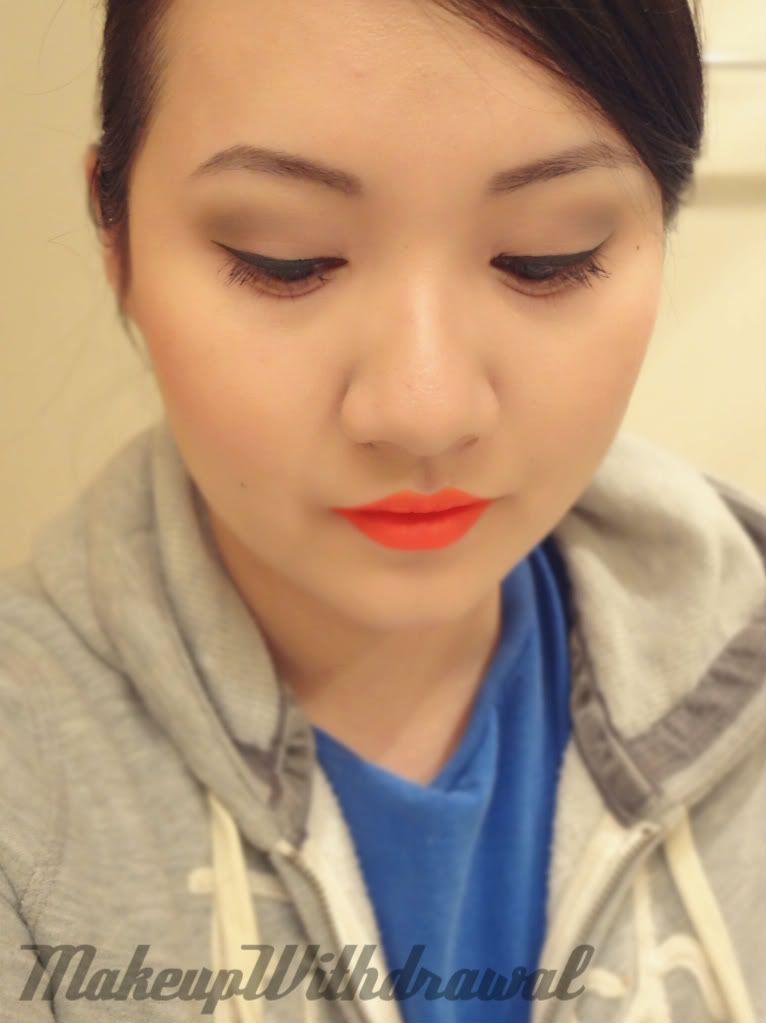 Last week, during Sephora's Beauty Insider sale I was highly tempted to buy the Sephora + Pantone lipstick in Tangerine Tango. I'm not going to lie, red orange is one of my favorite colors ever and I really love it on the lips.
However, I decided against buying because I'm trying pretty hard to stick to my budget and that means nothing but the essentials (though a small voice in the back of my head argues that beautiful lipstick is an absolute essential for every woman). So I decided to wear Le Metier de Beaute Magic Luster Cream mixed with Rock & Republic All Nighter blush instead. It's pretty close in color, with some added golden shimmer.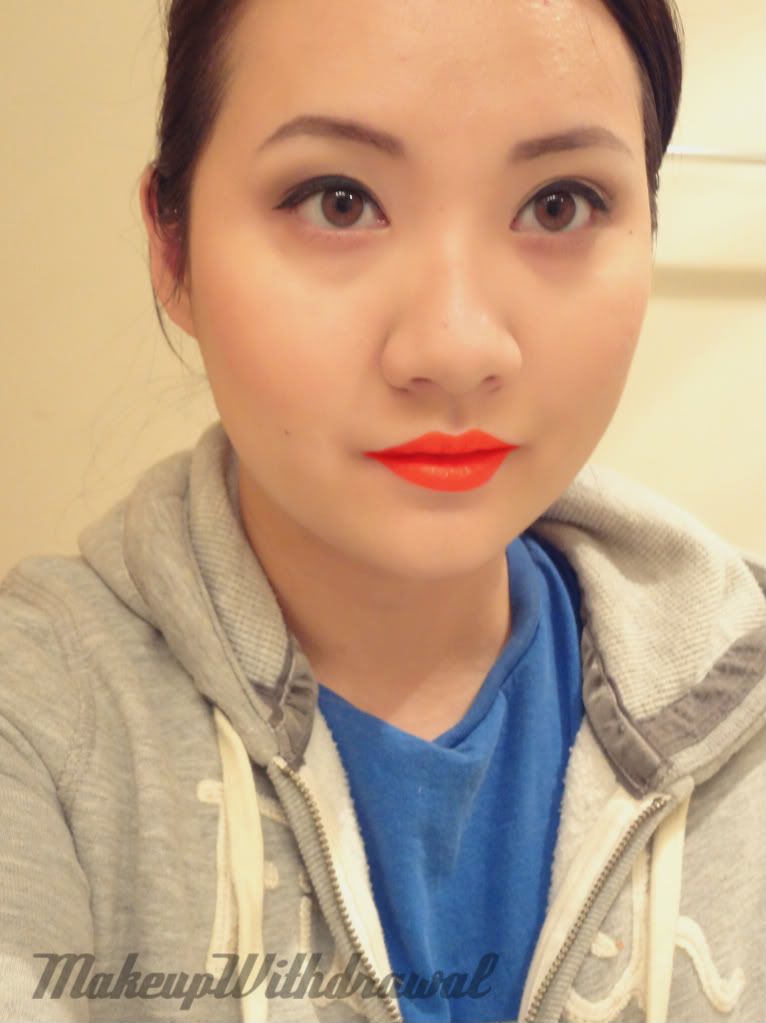 If I look like I'm about to go to the gym... well. Yeah, that's totally where I'm headed!
Face: MUFE HD Foundation, MUFE Full Cover Concealer, Rock & Republic Pressed Powder in Chiffon, MAC Marine Life High Light Powder
Lips: Le Metier de Beaute Magic Luster Cream, Rock & Republic All Nighter blush
Brows: NARS Bali shadow
Eyes: LORAC Behind The Scenes Eye Primer, Milani Almondine, MAC Copperplate, NYX White, Rock & Republic Fatalistic, La Femme Eye Liner Sealer, Revlon PhotoReady mascara
I'll have the weekly Glitter Gal polish post up in a few hours!