Glitter Gal Sunday: Bronzed Aussie
*This is a scheduled post. I'm away for the weekend, but I'll be sure to try to answer your questions or comments as soon as I get back!*
Happy Sunday!
Today's Glitter Gal polish is called Bronzed Aussie. It's a warm, lighter bronze metallic with holographic chunks. When I first saw this polish, I was a little apprehensive. I just didn't know if that was a good combination or if it would look good on me.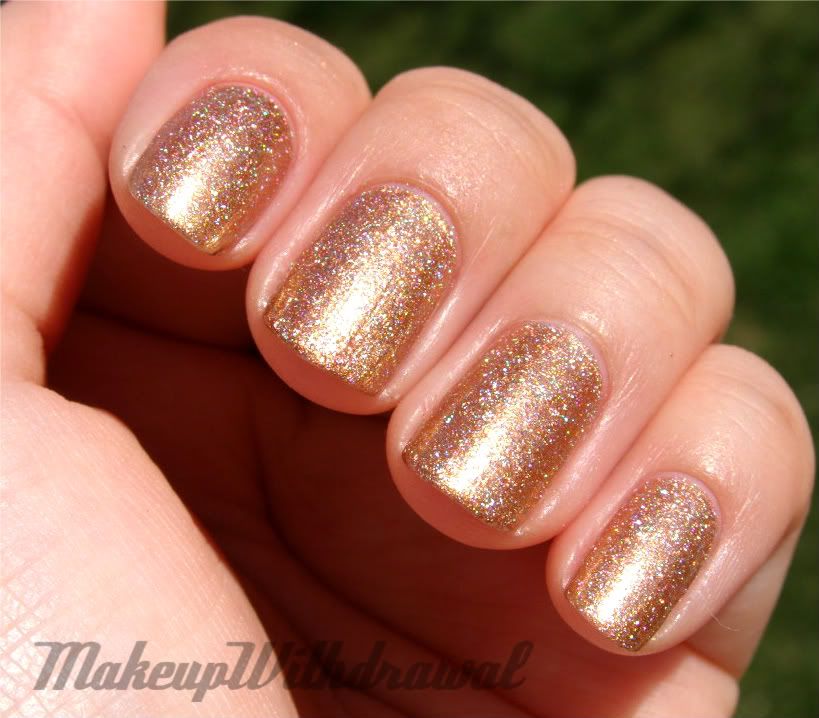 It's so glowy and warm, I surprisingly like this one. It's very easy to wear and I was pleasantly proven wrong! There are some streak marks, as you can see from the photos. However, I think the holo bits help disguise them. I've worn three coats in these pictures.
What do you think of this color and finish?
Product featured was sent to me for free, as a prize for winning a contest. For additional information, please refer to my Disclosure Policy.