Fun at Sephora, Swapper Things Haul
Wednesday, March 24, 2010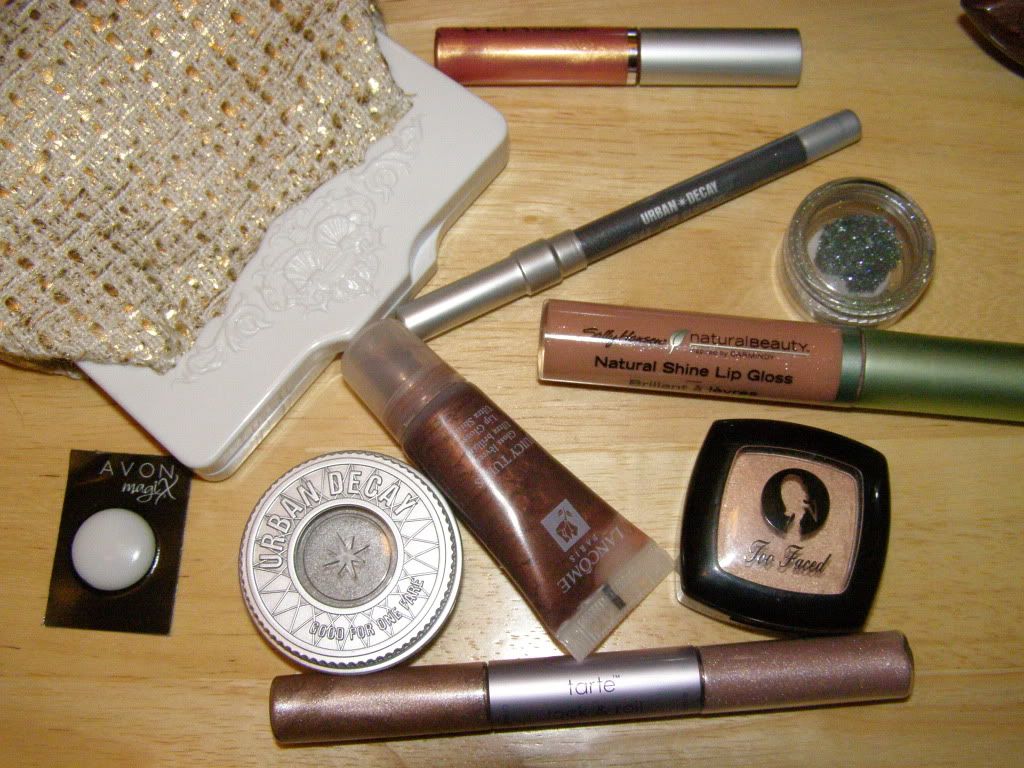 So, yesterday I discovered that the coverage of my foundation (Revlon PhotoReady) was not up to snuff for my video camera, which apparently can 'see' through cover up. You could see all the blemishes and scarring on my skin in the original footage! ( For the version that I actually uploaded to YouTube, I heaped on the concealer like mad). So today, I made an emergency run to Sephora- a major feat indeed because not only was I looking for a panacea of a foundation, but also I had to resist the temptation of all the wonders Sephora has to offer.
I met a really nice SA, and he helped me on my quest. I needed something without sunscreen, with heavy coverage and just had to be 'screen' worthy. I ended up settling for Make Up Forever HD Invisible Cover Foundation. We had a hard time determining which shade was right for me, because I'm quite neutral. He wanted 115 Ivory which has pinkish undertones, while another SA thought that 117 Marble (yellow undertones) suited me the best. 115 looked the most invisible, because my face is quite pink, but I went with 117 because my neck is quite yellow in tone and I was tired of 'mismatched-face-and-neck syndrome. He also sent me home with a few samples of NARS Sheer foundations, both in the Matte and Glow formulas. Problem is, I think I got the wrong shade of both- brought home Santa Fe but really I need Deauville.
I already gave it try and I have to say, hands down, MUFE HD is the BEST foundation I've ever used for media. In person, I think it looks questionable. But on camera, my skin looks stunning, I can't believe it.
See that lovely small haul? My favorite MUAer sent them along as extras- I was only expecting that hard to find WnW Nutty! Isn't she amazing? It included:
Too Faced eyeshadow in Show Girl
Tarte Lock & Roll Duo in Rosegold
Lancome Juicy Tube
Urban Decay eyeshadow in S&M
Urban Decay 24/7 in Gunmetal
MAC Finery mini purse
Sally Hansen Natural Shine Lip Gloss
and various samples.
This, is better than Christmas. I'm off to play with my pretties!