Too Faced Singles Swatches
More swatches from AA. Amazing, aren't they?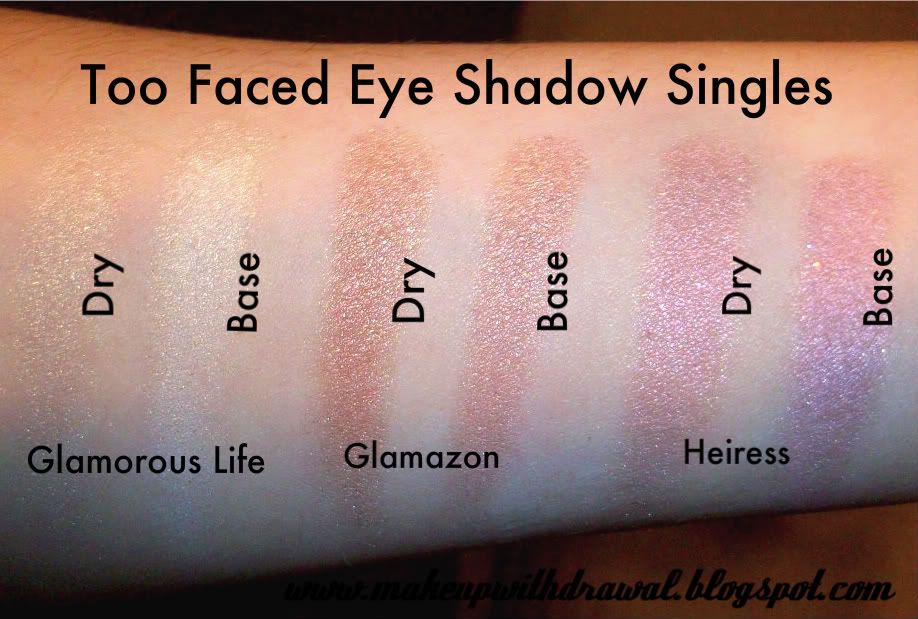 Note: The base used was NYX Jumbo Pencil in Milk.
Glamorous Life is shimmery pale yellow gold with golden white glitter. Glamazon -is taupey-beige with silver glitter. Heiress is medium shimmery pink with multi colored glitter. Dirt Bag Couture is shimmery purple-y brown with gold glitter. Oscar is very yellow gold shimmer. Label Whore is red brown with blue shift and multi colored glitter (comparable to Club by MAC and Lounge by UD).