My Break Up with Hard Candy Tinted Moisturizer
My whirlwind of a romance with Hard Candy's Sheer Envy Tinted Moisturizer came to an abrupt end today. We had an intense time together- it was love on first application. I really truly loved the way it felt and looked on my skin- thick and creamy out of the tube but sheered out to some nice coverage and a nice dewy finish. In fact, I had remarked to my spouse to be that tinted moisturizers had come a long way since I started using them at the tender age of 12. I remember my first one- I got an Olay sampler and I was hooked.
Anyways, back to the appalling thing I discovered when I looked at my tube today (no, the tinted moisturizer wasn't cheating on me with a prostitute, I think that might have been better than what I saw).
THIS-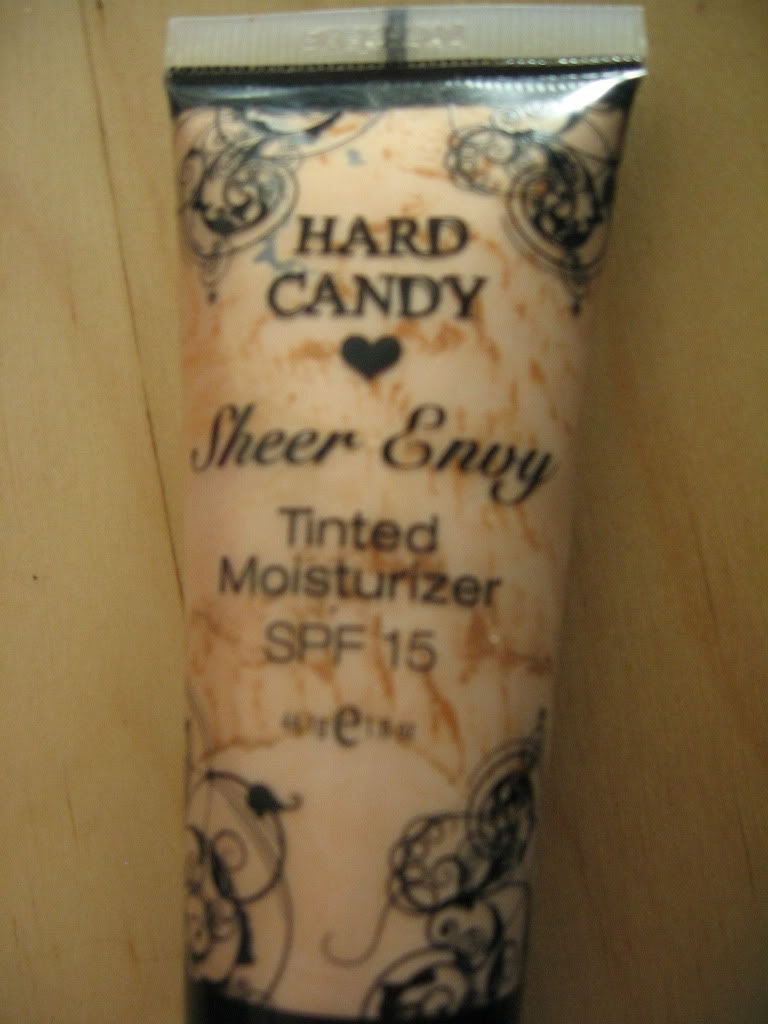 Yes, that's separation. Those dark veins you see is an oily substance that has seeped out. Gross, no? And this happened overnight, not like a little bit of separation you get over a few months of the product just sitting there. Here's a close up, the pictures is a little blurry thanks to a clear lack of photographing skills, but I drew some handy arrows.
Here's the thing: I could totally understand this degree of makeup degrading, if I thought there was a good reason. But I've only had it for two weeks. And it's stayed right here, on my makeup corner. No temperature changes, nadda. I asked around, and other people have said that they had it for longer, without such sudden changes. My conclusion is that right before I bought it, it was sitting in the back of a Walmart truck in -10 degree weather or something.
I guess I'm saying that I'm disappointed that this happened to me, not "hey, don't buy this!". 'Cause it's a reasonably priced product, ($8 at Walmart) and it works extremely well for a lot of people. However, I'd stay away from this if you're not on speaking terms with silicones, and don't get along with chemical sunscreen.
So what's the final say? Will I find myself drunk dialing this tinted moisturizer for a booty call? Yes, if I'm ever stood up by another foundation, I can almost guarantee that I'll pick this up because I know it's a quick, cheap fix.
Have you tried this or any other Hard Candy product yet?