Howdy, beauty lovers!
This post is a bit different than other entries, it's a bit of an explanation about how posts will be a little different here on out.
First, a cute picture: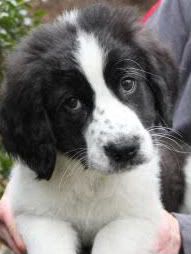 Who's this cute fella? His name is Sir Nigel. It's kind of sudden, but I rescued him, he came from a shelter before living with a foster family and now in our household. Now, being in a household with finite resources (as I imagine most of you are), Mr. MakeupWithdrawal informed me that the funds would have to come out somewhere and I picked my makeup budget as it is the least needed for survival. This is good for me, I have been doing a lot of small hauls lately (that add up to BIG expenses!) and this lets me focus more on products I already own and the actually artistry instead of new product hype. Also, as much as I love a smooth eyeshadow, I love my happy, furry pets more.
That being said, I will never ask for personal donations or anything like that (I could never justify doing something like that, not even for prizes, hosting or anything) because this is a
hobby
, a labor of my love of makeup and my need to blab about it.
So, what to expect: more FOTDs, more tutorials and less frequent hauls, if any. Since I have only held one contest as of today, I'm not yet sure how that'll play out.
As alway, thanks for reading! I deeply appreciate and love feedback.
<3, Mimi