Urban Decay Set Contest Winner! And a FOTD
Congratulations to Jenny from
the skinnies
who won the contest!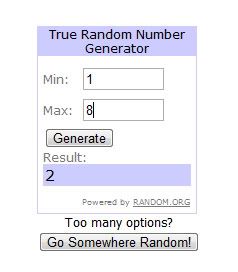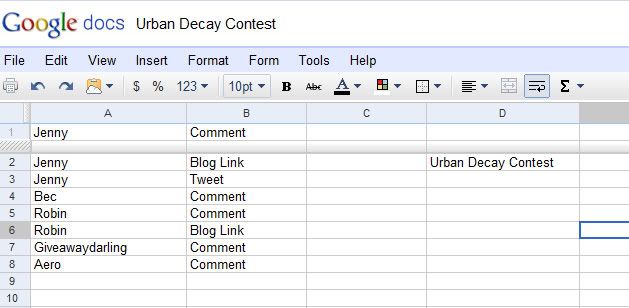 Thanks to all that participated, I really appreciate all the readers of my blog and can't wait to hold another contest soon.
Now, a quick FOTD!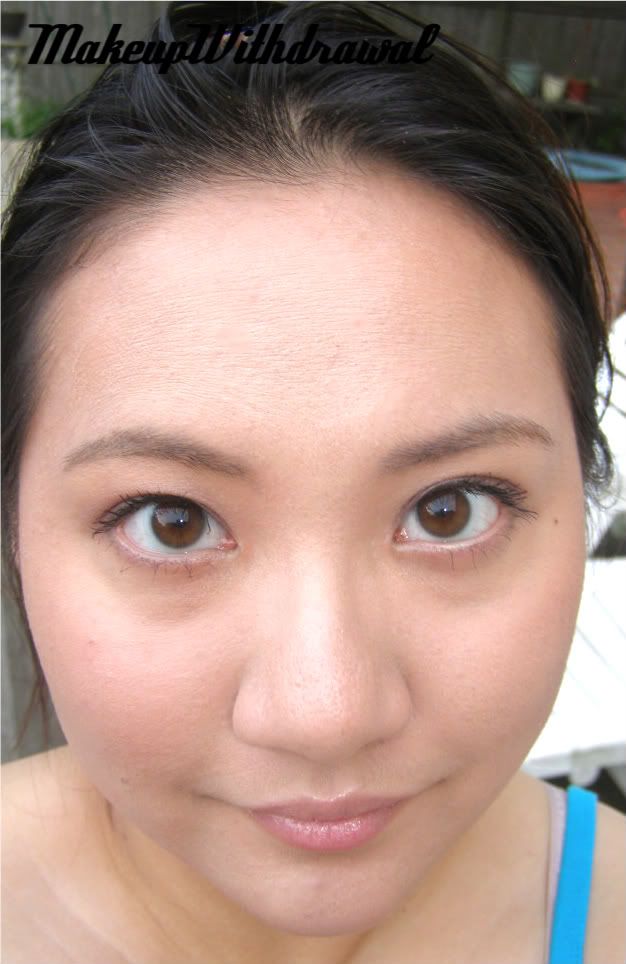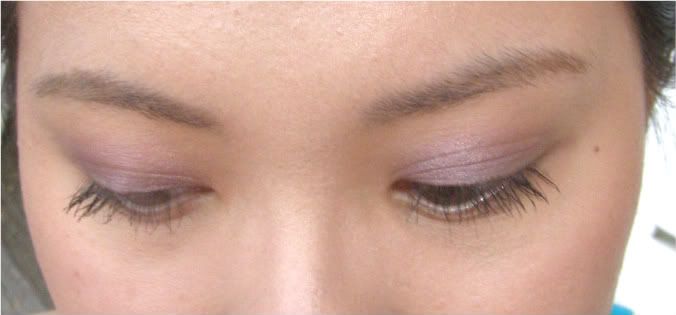 This is a look that I just slapped on right before I went outside to tidy up the pool before a storm hit the area. Very low key, slight hints of plum with barely there lips. You know, I think this foundation is a bit pinker than my neck, though it matches my face well.
In fact, this is probably as natural looking as my makeup gets.
Face: L'oreal Studio Secrets Magic Perfecting Base, Revlon PhotoReady Foundation, NARS Concealer in Custard, La Femme blush in Soft Beige.
Eyes: UDPP, Rimmel Sexy Curves Mascara, Milani Icy Plum
Lips: Urban Decay Midnight Cowboy lipstick
Brows: Wet'n'Wild Arch Envy in Ash