Just a quick post to let you know what I've been up to! I've been visiting my parents in MN, quite the distance from Philly! And since it is my birthday week (and also my brother's), it's been crazy hectic because I actually haven't seen my family and friends for a year.
Now, I decided to try gradient nails for the first time (I only recently started to appreciate how intricate and feminine nails could be, it's like tackling a whole 'nother beast). I also wanted to incorporate that lovely Sally Hansen Hidden Treasure that LPJ gave me- you know, that glorious flaked polish that's been on every single nail blog. I wanted something a bit more glamorous than my typical creme colors, so I choose China Glaze Flyin' High which is a beautiful teal in the bottle, but showed up a bit more robin's egg blue.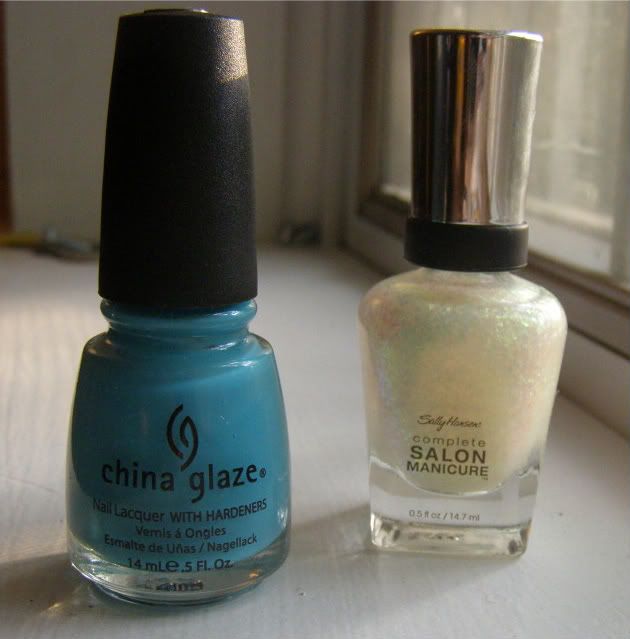 This picture captures the nails when they're still a little rough around the edges (rather, the top!) because I hadn't applied a top coat yet.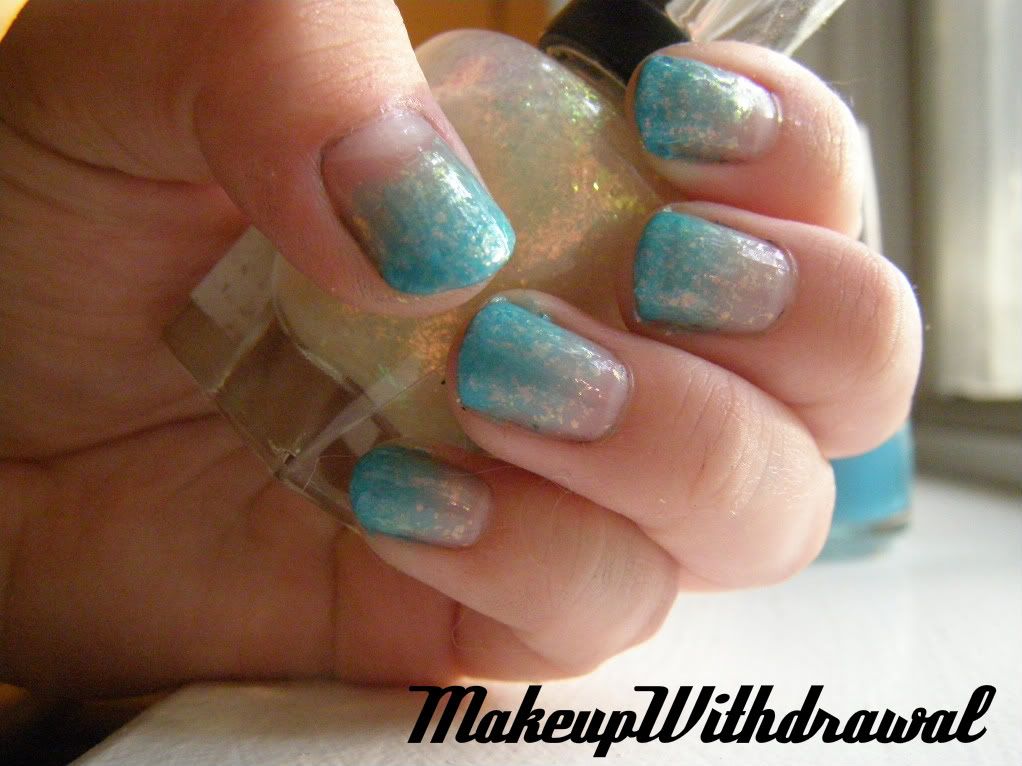 Gradient with SV Clear Base, SH Hidden Treasure
and China Glaze Flyin' High
Mr. MakeupWithdrawal has insisted that I do treat myself because turning 20 is quite the big deal, so I'll let you know what goodies I'll be bringing home!
All products featured were either given to me or purchased by me for my own use.