EOTD: Green and Tan
Tuesday, September 21, 2010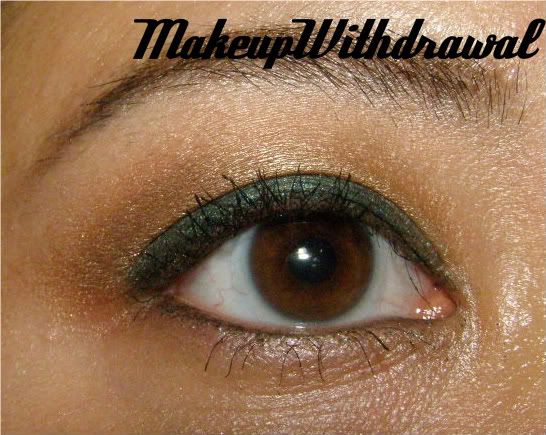 Quick and sloppy EOTD.
Brows: Maybelline Define-A-Brow
Eyes: Rock & Republic Veil shadow, L'oreal HiP shadow stick in Authentic, Cargo St. Tropez. MAC Blacktrack and Kiss Me Heroine Long + Curl Mascara
I had forgotten about the green HiP shadow stick thing, and decided to bust it out. Turns out, it doesn't blend all that well, but next time I'm just going to use it as a base and see how well that works.
Have you pulled out any makeup product recently that you'd completely forgotten about?