Color Club Untamed Luxury Collection: Positively Posh
Saturday, September 25, 2010
Outdoors, no flash, indirect lighting. 1x Essie First Base
3x Positively Posh
Ah, taupe polish- you complicated being. You have so many variations and I must say that I love Color Club's take on you.
Positively Posh is a darker, cooler taupe creme. Indoors, there's a tinge of purple but I found that under natural light it looked more chocolatey. I do declare, this color does make my hands look so neat and elegant looking, I think it has magical properties.
These pictures were taken with two coats, but I think that next time I'll do three, just for complete creme opacity. Very smooth application, decent wear time.
I ordered this online from 8ty8beauty.com for $2.49- it's one of my best polish buys, I'm thinking. Two perfectly manicured thumbs up for Color Club!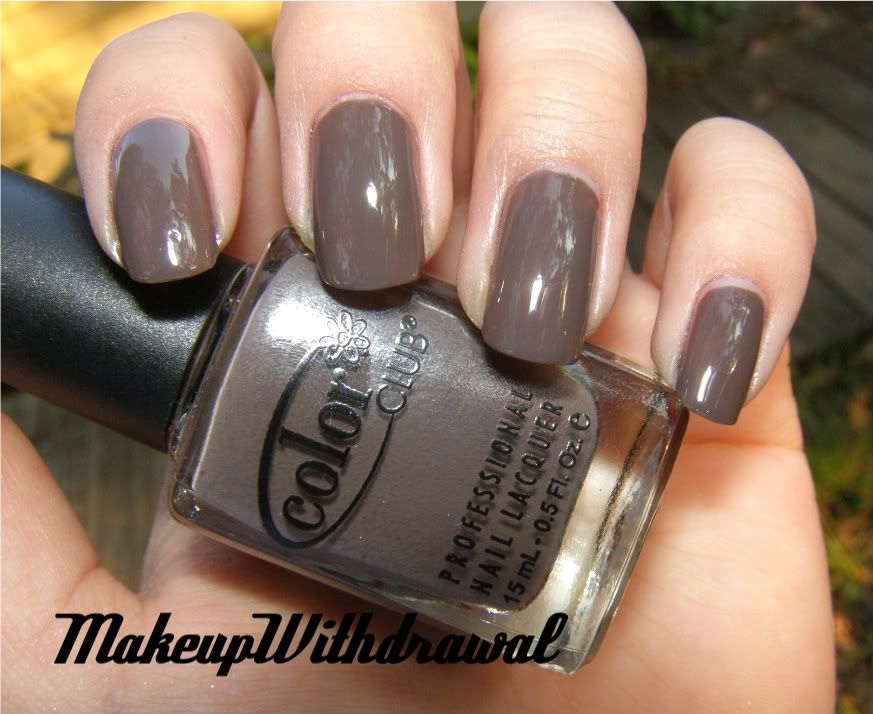 Outdoors, flash
Ok, so what do you think? Do you like this color? Or are taupes not your thing?
Product was purchased by me, for my own use.