First Day of School NOTD!
Sunday, September 12, 2010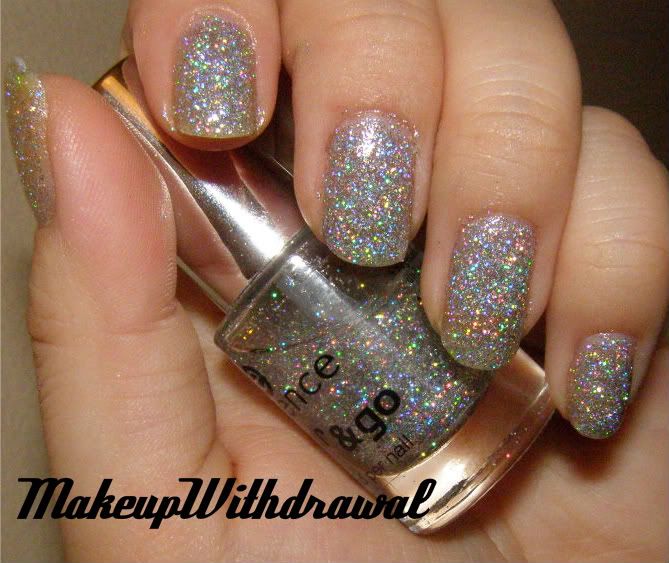 So I don't know if I've mentioned it but I finally enrolled in cosmetology school! I start tomorrow and I really can't wait. This course is geared more towards hair styling and cutting than makeup or nails but I'm hoping it'll provide me with a strong formal background. And I need all the help I can get in hair, something that's not my strong point!
Anyways, back to my nails. There's a uniform at Empire, and it's all white for beginning students. White school button up shirt, and white pants of your choice. Boring. Bland. If I'm gonna look like a marshmallow, I'll be damned if I don't spice my nails and makeup. So this is a franken I made from seasonal glitter I found at Walgreens and Essence clear polish. It's made by Fantasy Makers (Wet'n'Wild) and it's wonderful stuff! It's finer in particle size than Wet'n'Wild Kaleidescope but bigger than Cover Girl City Lights' holo glitter.
What makes me sad is that this picture doesn't reveal how spectacularly bling-y it is, maybe I'll take some pictures outside tomorrow!