An Attempt At Dry Water Marbling
Friday, September 23, 2011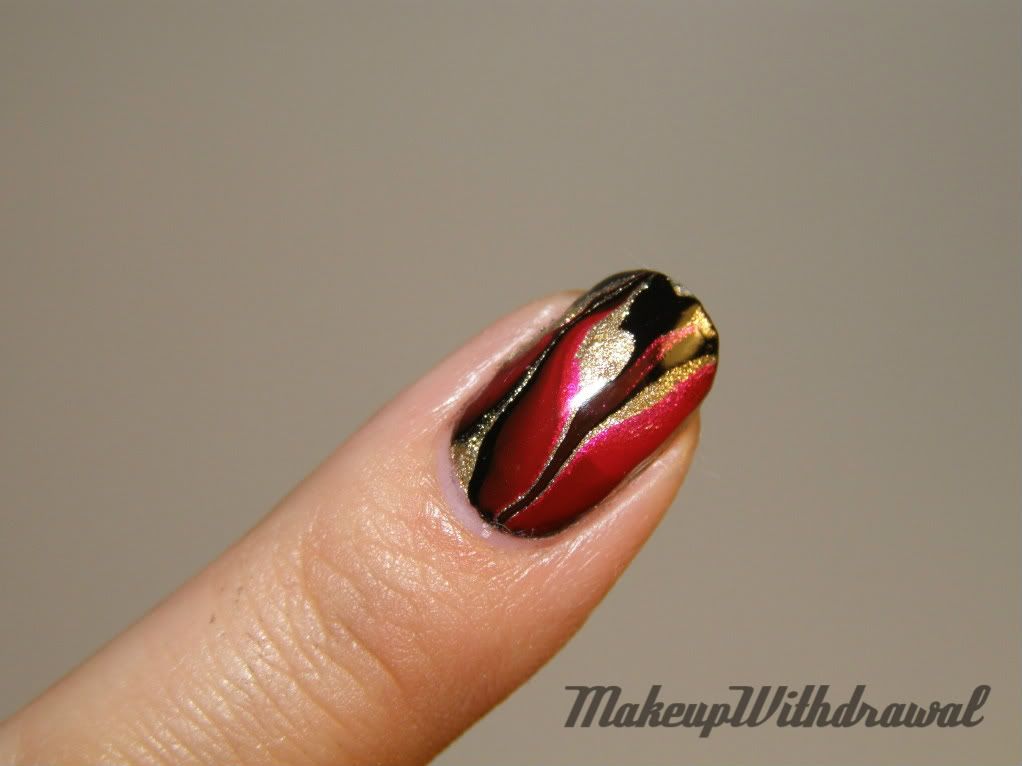 Today I found a post about dry marbling over at
Enamel Girl
, and decided to give it a try. I wasn't super happy with the results, I guess I didn't really like my choice of colors or how messy clean up turned out to be. It took me... much, much longer than I expected.
I think I need to work on perfecting my technique! A little advice: if you try this technique out, DON'T USE BLACK (or similarly super dark colors!), it makes clean up super hard when you try to use a brush to get a nice clean cuticle edge.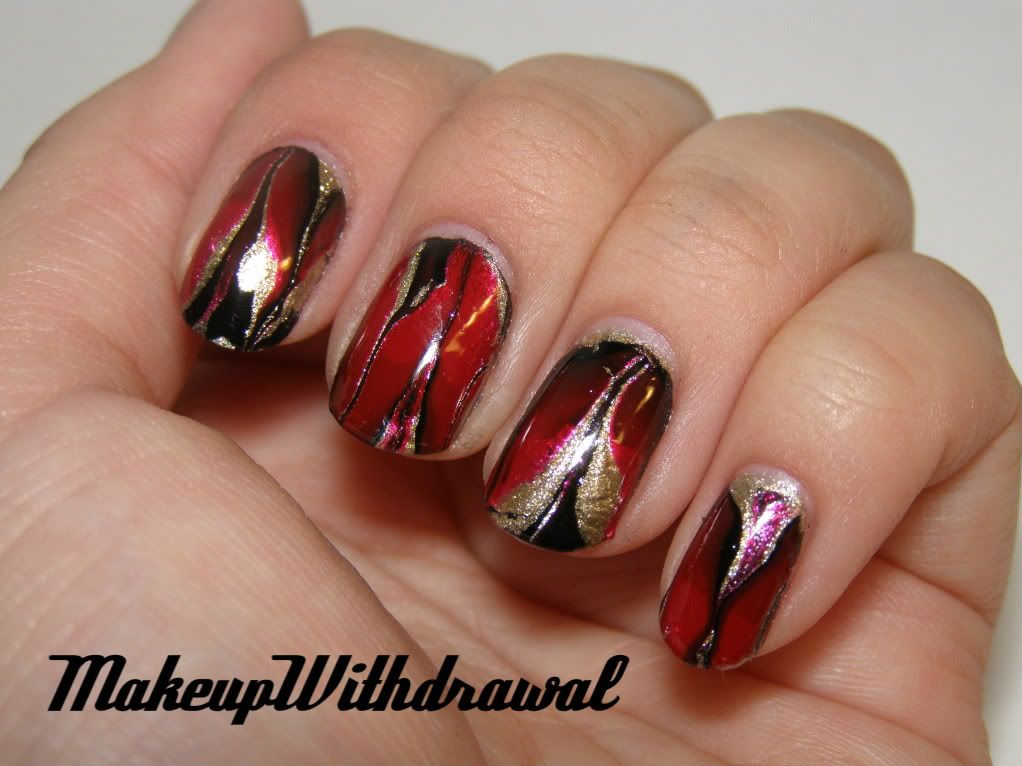 Yuck, hopefully tomorrow I'll have something nicer to show you guys. I used Ulta Deck The Halls, OPI Glitazerland and Wet'n'Wild Ebony Hates Chris.
Products mentioned were purchased by me for my own use. For additional information, please refer to my disclosure policy.