FOTD: Copper Brown Look
Tuesday, September 27, 2011
Good evening!
I hope you all are having a great week thus far.
Most regrettably, I haven't used my
Sleek iDivine Storm palette
as much as I've wanted since I've acquired it so today I pulled it out.
I used the second and third light shades in the first row, and the dark copper-brown in the second as well as the sooty matte black in the second row.
Brows: NARS Bali
Eyes: UDPP, MAC Chromagraphic Pencil, Sleek iDivine Storm palette, Milani Liquif'Eye Black liner, false lashes (purchased in bulk from Ebay, no real brand)
Face: Graftobian Hi-Def Glamour Creme Foundation, Rock & Republic Pressed Powder, Rock & Republic Spank blush, MUFE Full Cover Concealer
Lips: Rimmel Fairy Airy lipstick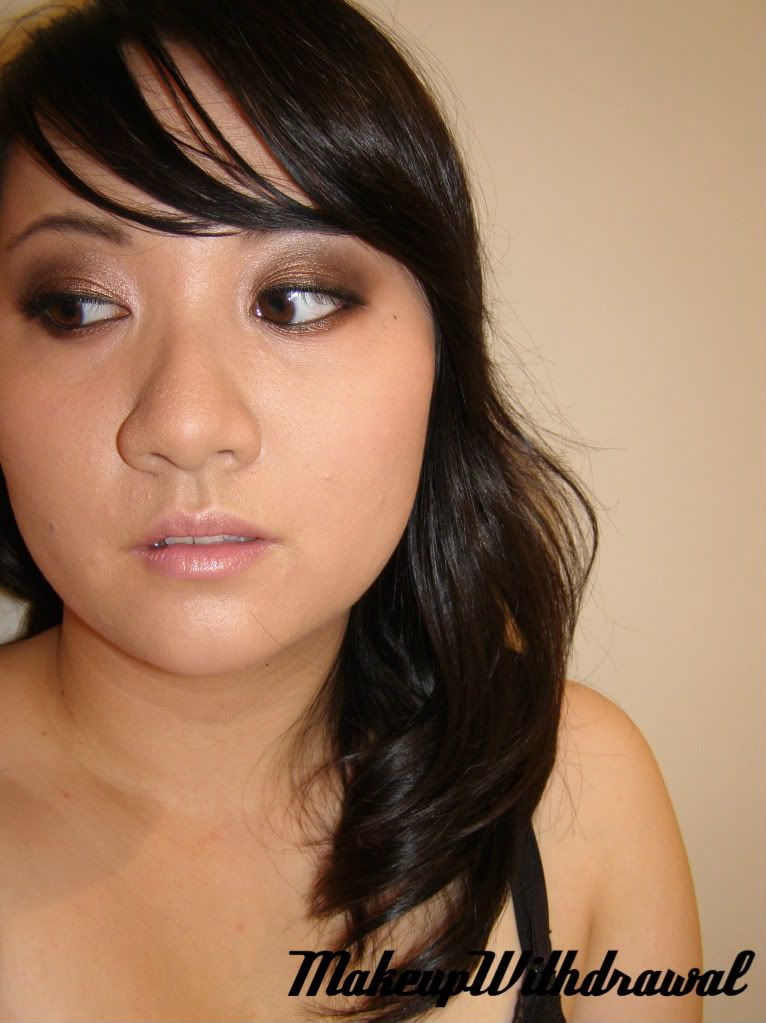 I've been on a no-makeup buy for the last few months. Somewhat unintentional, but funds are needed elsewhere! However, I have bought a couple of polishes (that Revlon Facets of Fuchsia that I posted about
here
). It feels pretty good actually, though I long for new NARS collections, it brings me a sense of satisfaction to use makeup I haven't touched for a while.
Hopefully I can stay strong. We'll see.
Have a great night!
Products mentioned were purchased by me, for my own use. For additional information, please refer to my disclosure policy.