Essence Underwater
Tuesday, September 13, 2011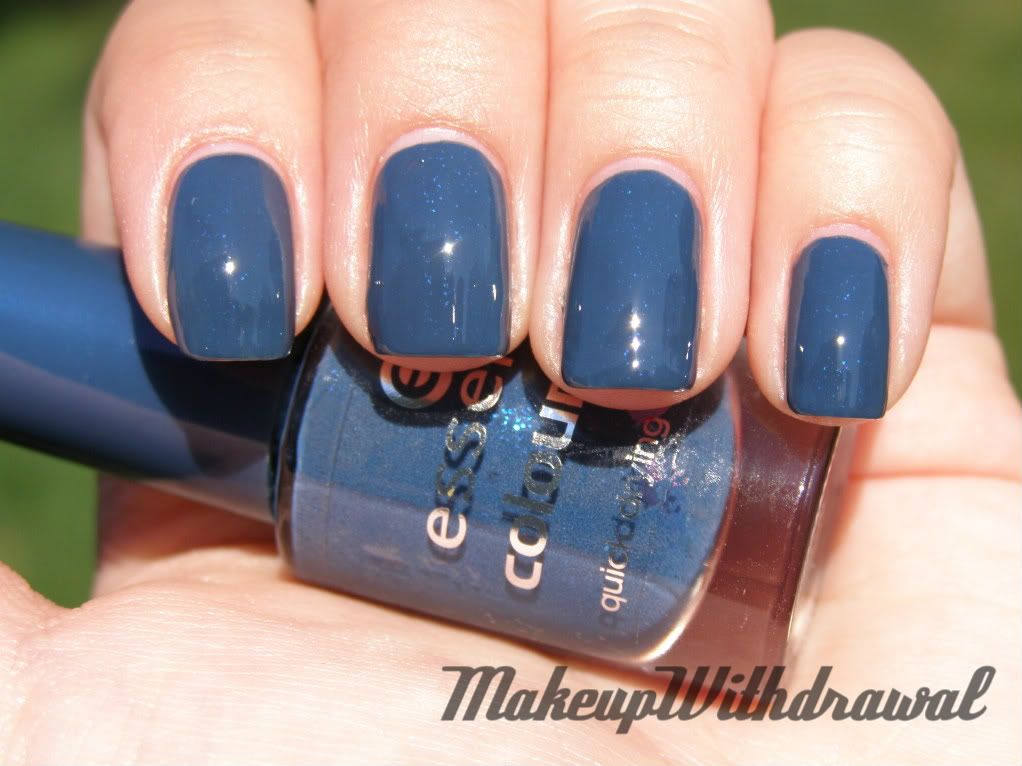 Hello!
Today I have a little bottle of Essence Underwater to show you. I love, love Essence Colour & Go polishes- $.99 a bottle, lots of bright colors in the line, what's not to like?
Underwater is a denim creme with micro-glitter that flashes from blue to purple in the sunlight, but is otherwise rather hard to see. I had a hard time trying to figure out if it was glass fleck or micro-glitter, something that is rather difficult for me to discern!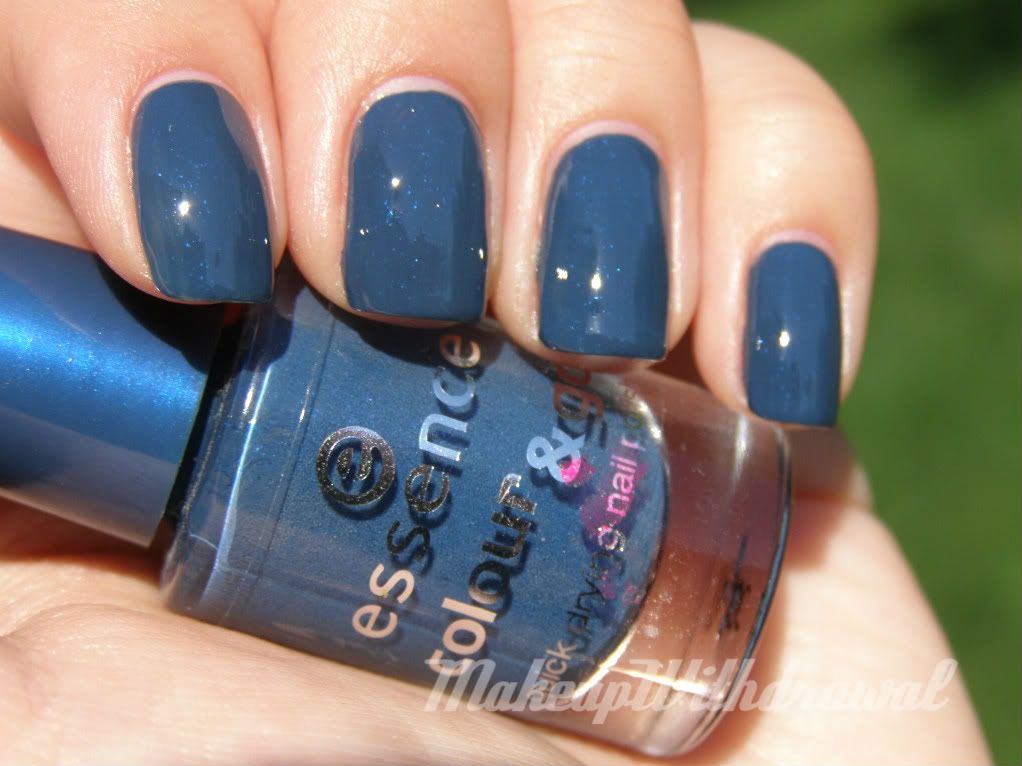 You can kinda see the sparkle better in this one.
Pictured here is three coats, nice formula-no troubles. I think that the next time you go to Ulta, this little fellow would like to go home with you.
Own Underwater? Or how about any of the other Essence polishes?
Product featured was purchased by me for my own use.