Golden Rose Holographic Color #114
Saturday, September 3, 2011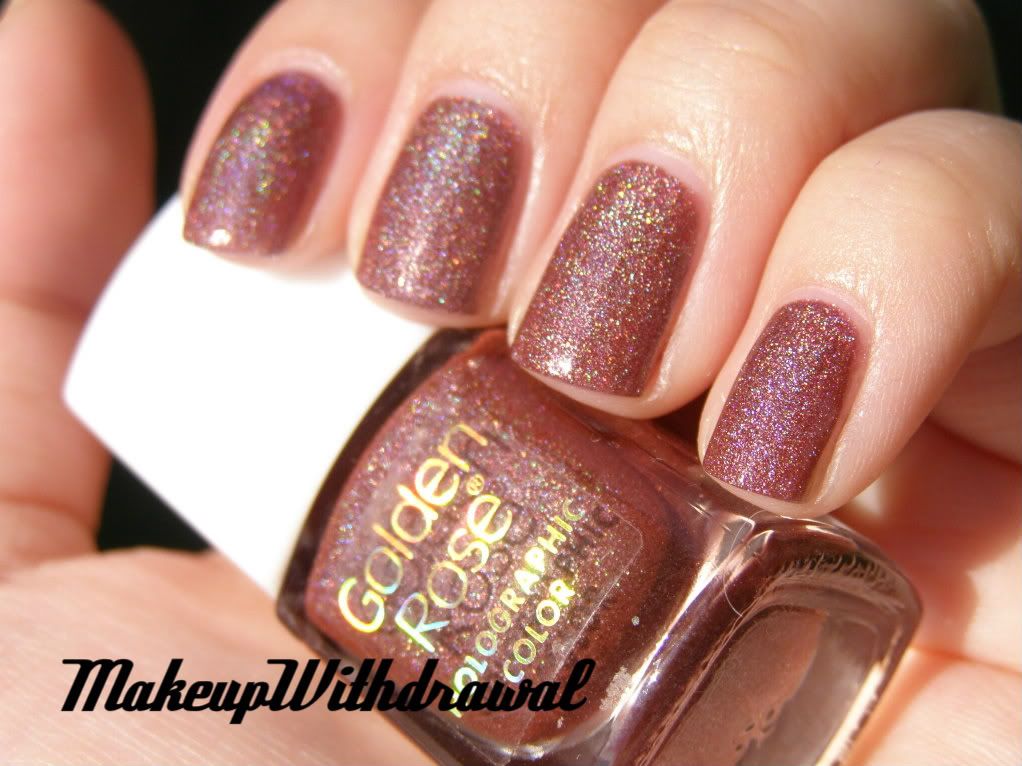 1x Nail Tek Foundation II, 3x Golden Rose #114
Good evening, everyone!
Today I wanted to show you a polish that I've had for quite a while, but hadn't gotten good pictures of until now. Golden Rose is a brand that I stumbled upon accidentally in my relentless search for new flakies and holos.
#114 is supposed to be 'Burgundy' and I suppose it is, but rather dusty looking.
The Holographic Colors are 6ml for $2.59 (and free shipping after $25). That's very tiny, but they have quite a few colors of holos I've never seen elsewhere.
The formula of this holo line (Golden Rose actually has not one but TWO lines of holos, bonkers) is very glassy in finish, small particle sized and scattered. It's pretty easily applied and benefited from all three coats.
I actually didn't use a top coat in these pics, and I probably should have. I figured that it might be one of those holos where the brilliant rainbow effect is actually subdued by a clear top coat, but it's not actually the case. It looks amazing shiny.
Have a great weekend!
Product was purchased by myself, for my own use. Please read my Disclosure Policy for full details.