Sunken Emeralds
Thursday, September 1, 2011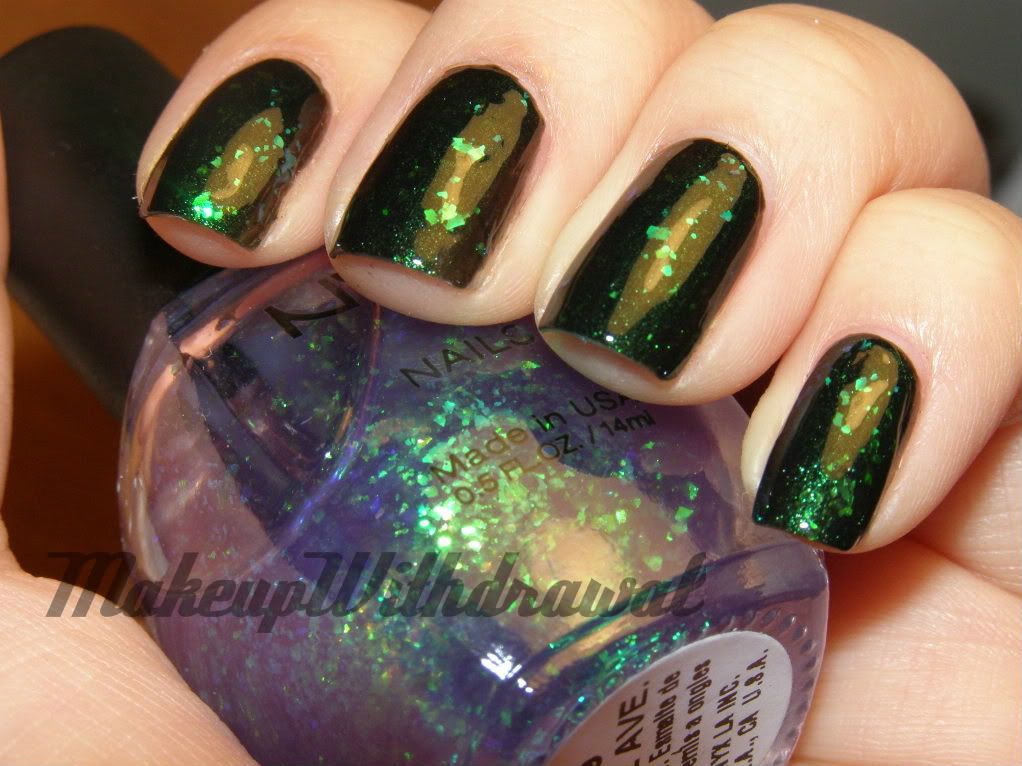 1x Nail Tek Foundation II, 2x Savvy Garland, 1x NYX Purple Ave, 1x Barielle No Chip Speed Dry
Hullo all!
A few weeks ago, I discovered the most incredible combination of nail polish. Green flakies on a dark shimmering green base, it was truly dazzling. While I had this combination on, I really could not help staring at it, especially under the sun.
The green flakie is NYX Purple Ave, which is in a really translucent purple base (all it does is darken any base color you might have on, you really can't see it) and the base color is Savvy Garland, a glowing green shimmer in a blackened base.
Together, they look like emerald chips shining in the dark.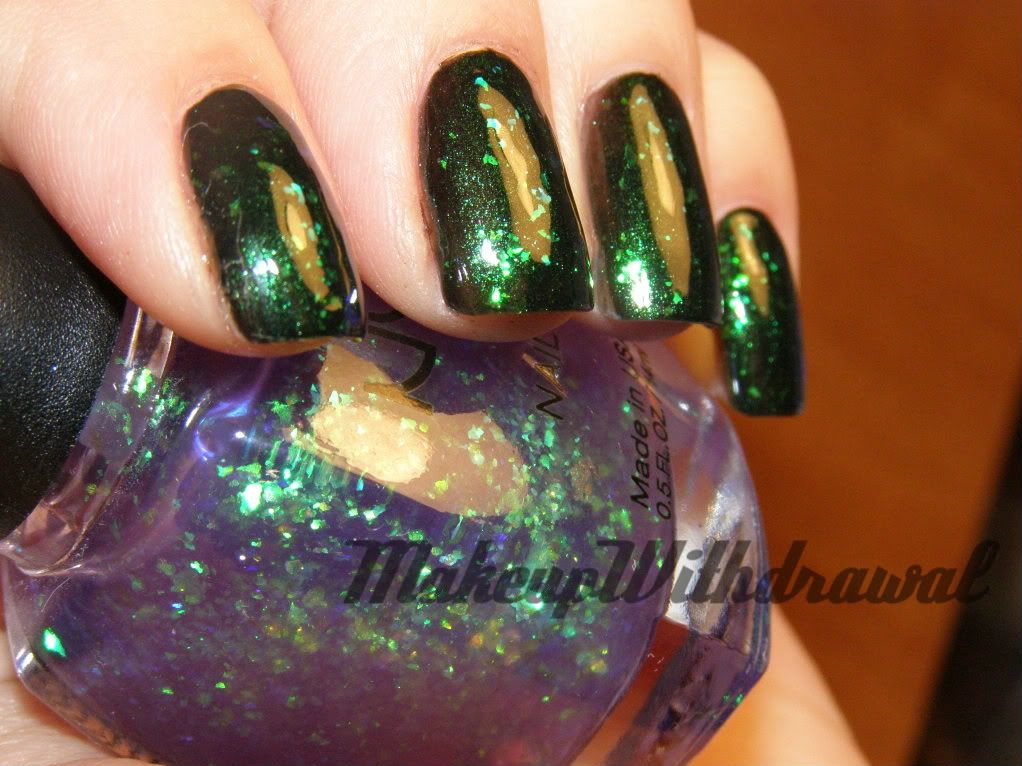 Unfortunately these pictures where taken inside, but they still turned out half decent. I strongly recommend clicking on them to enlarge them so that you get blasted in the face with the total beauty of it.
Have you discovered any awesome combos with polish lately?
Products featured where purchased by me, for my own use. Please refer to my disclosure policy for full details.