May the odds ever be in your favor.
I received the sample set of The Tributes collection that I ordered from Shiro Cosmetics (review later, I promise. I need the sun to do these shadows justice.) and I immediately had to play with the colors.
This look is odd I know, I don't intend to leave the house. I still -had- to do it though, I knew as soon as I saw the trailer for the Hunger Games.
If I had blue eyes (or the inclination to find blue contacts) like Elizabeth Banks, the over all look would have been much creepier.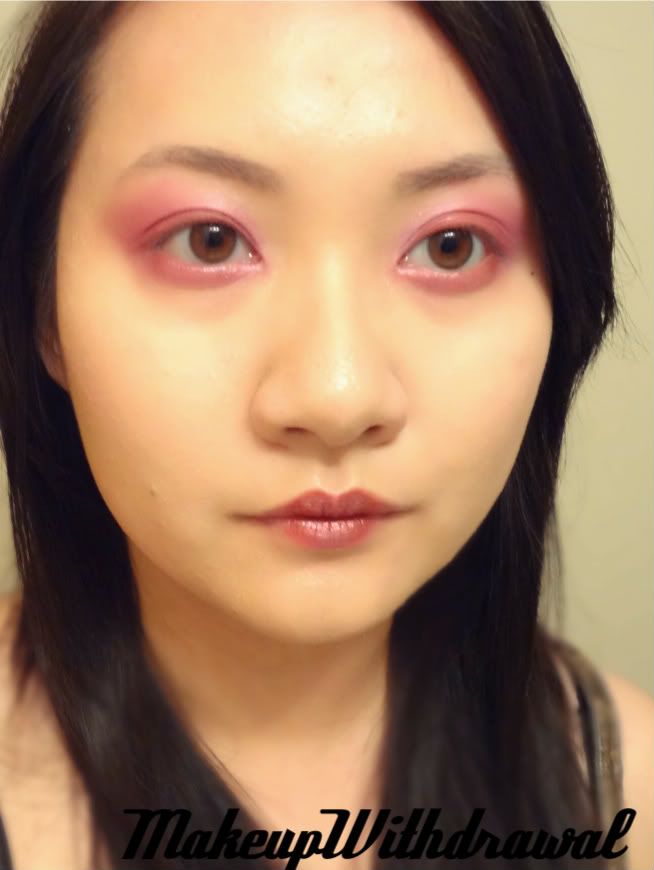 Also, it's times like these that I wish I had a full wardrobe of colorful wigs.
Face: Graftobian Hi Def Glamour Creme fdtn, NYX Highlight liquid, MUFE Full Cover concealer
Eyes: LORAC Behind The Scenes Eye Primer, Shiro Unforgettable, Shiro Ever in Your Favor, Shiro Wildflowers
Lips: Le Metier de Beaute Magic Luster cream, Shiro Unforgettable, Shiro Wildflowers