Neon Gradient, Spiky Tips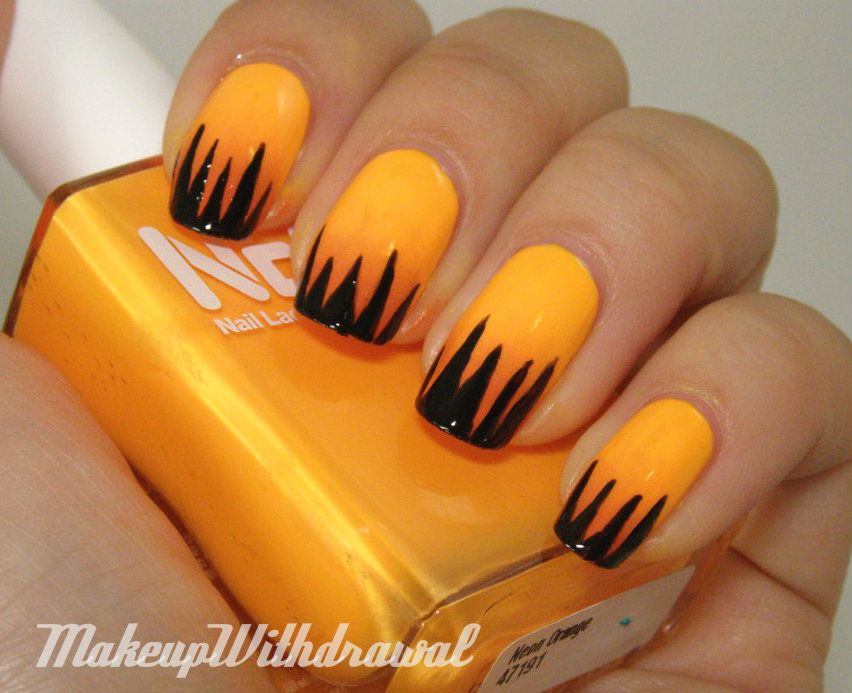 Good evening! Here's a manicure I did a couple of days ago. I used a white base to really bring out the neon, then topped it off with American Apparel Neon Orange. I then used a sponge and the gradient sponging method to add in a bit of OPI Chop-Sticking To My Story on the tips and drew in the spikes by hand with a brush and Wet'n'Wild Black Creme.
It reminds me of the sun setting in the dessert, behind.... weird spiky mountains?
Have a great night, thanks for checking this manicure out!
Products mentioned in this post were purchased by me, for my own use. For additional information, please refer to my Disclosure Policy.