Stamped: Jessica Iridescent Eye Over Black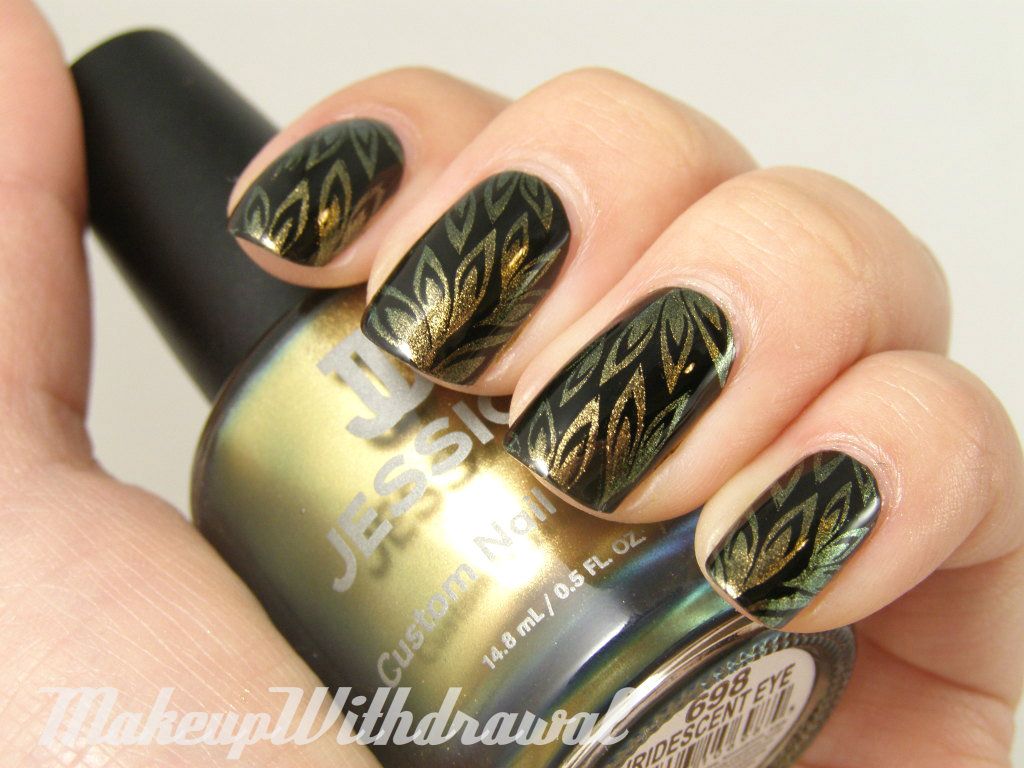 Good afternoon! I'm suffering from a very painful papercut that is underneath my pinky at the moment. I'm such a wuss when it comes to papercuts. I'd much rather
-get a tattoo on my rib cage
-get my upper lip threaded
-watch my cousin's child for an hour (she bites)
than get a papercut. So today you get to see a mani I did earlier this week.
I was very curious to see how well Jessica Iridescent Eye would stamp.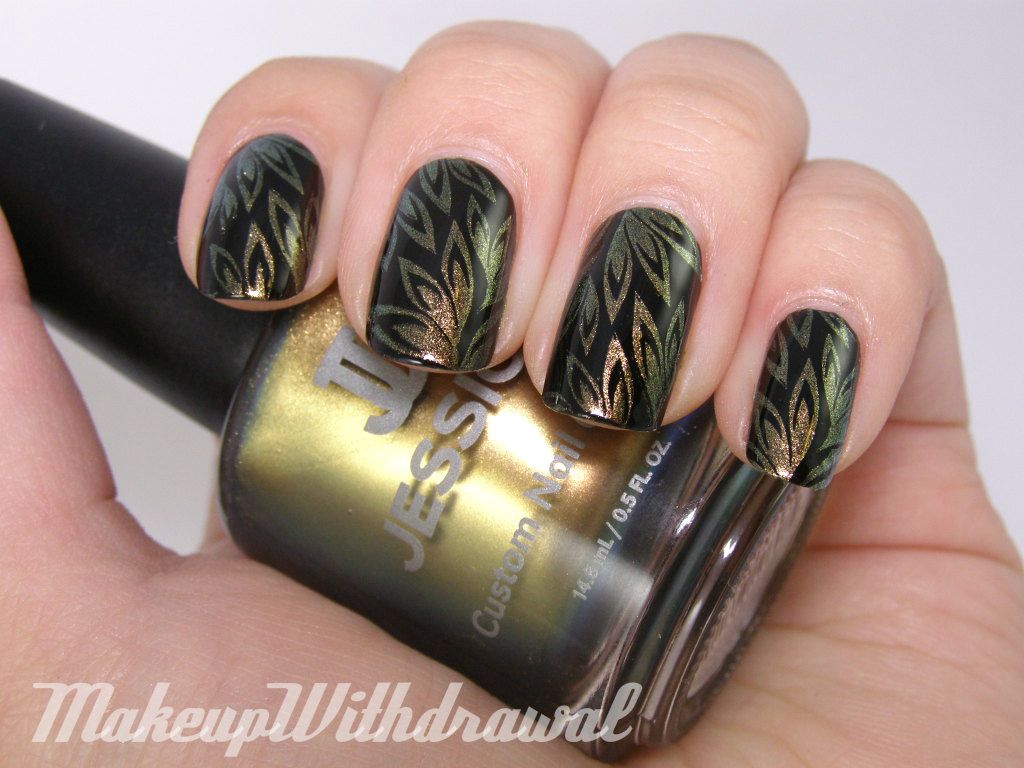 It was fantastic! It's a very fluid polish, but very pigmented. Here, I used Bundle Monster plate 210. The black base is my good ole Wet'n'Wild Black Creme. Sort of peacock-y looking, wouldn't you agree?
Am I a nut for disliking papercuts so much?
Products featured were purchased by me, for my own use. For additional information, please refer to my Disclosure Policy.