Be Creation Konjac Sponge
Saturday, November 12, 2011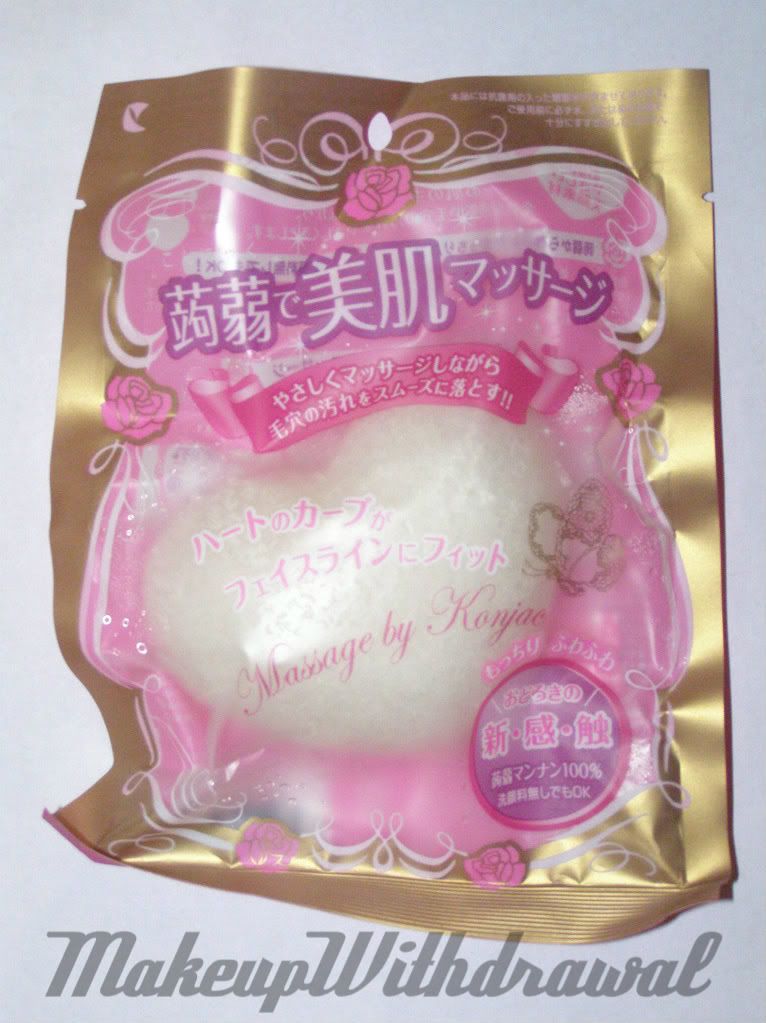 About 10 months ago (jeez, I'm a bad blogger. So behind!) I made a purchase from Sasa and it included a konjac jelly sponge from Be Creation for about $7. I had no idea what it was, I think the 'jelly' part of the name made me hungry.
After I received it, I googled it and found a review on MUA about it. The reviewer's chief (and only) criticism was that this funny little sponge went moldy quickly. I found a solution for that, but first- let me describe the darn thing.
I bought the heart shaped one. It came semi-wet in a solution that I assumed inhibited bacterial growth. It's made out of konjac fibers (the same konjac that Asian jelly snacks are made of). You use it when it's wet and fully expanded.
When I use it, it feels absolutely wonderful, like thousands of bubbles are massaging my skin. It's so great to use with a cleanser to remove makeup, the heart shape makes it easy to use the point to clean around my nostrils and around my eyes. I love that it gently removed dead, dried skin from my cheeks with each use but it wasn't a harsh exfoliation like a scrub or washcloth.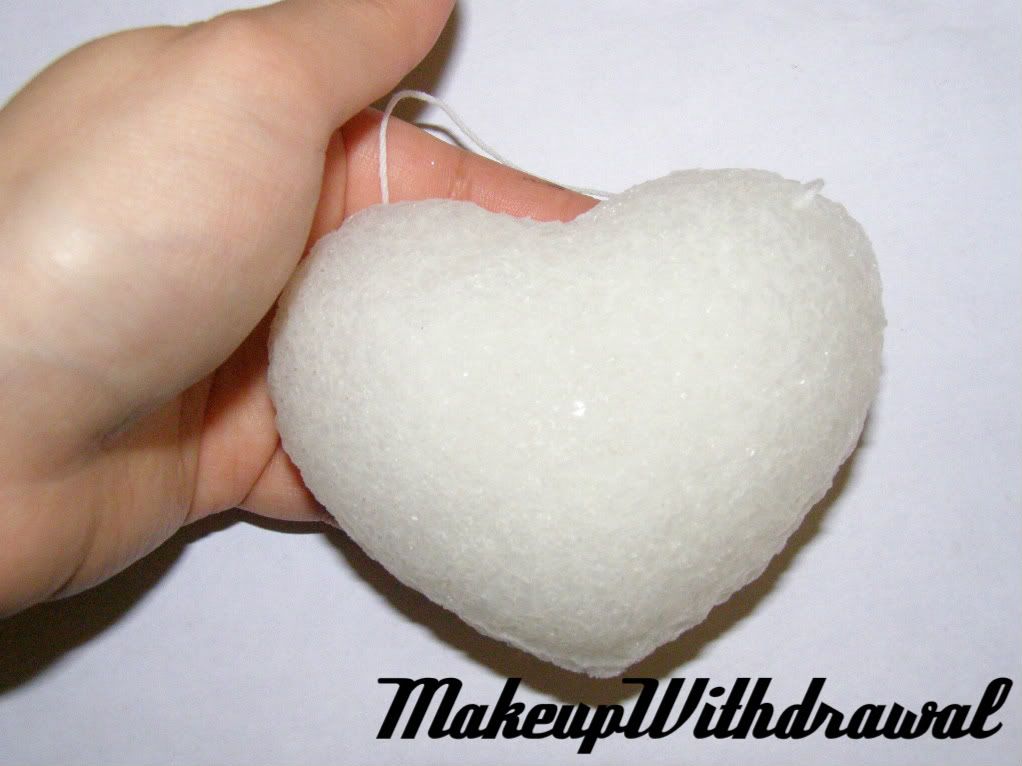 Now the tricky part- keeping it from getting moldy. I poured some isopropyl alcohol (rubbing alcohol, 91%) into a spray bottle. After every use, I washed it thoroughly with antibacterial soap and I wrapped a towel around the sponge and squeezed to get all the water out, then sprayed it down with alcohol, (making sure to saturate the middle of the sponge) which dehydrated it faster than letting it dry on its own. I then hung it in my room (better than the bathroom, which can be humid at times from showers) in a well ventilated area free from dust. I haven't had any issues with my konjac sponge going bad.
I lost my sponge in the move from Philly to MN, so my use of it wasn't continuous. I'd estimate with daily use, it would deteriorate and fall apart after about three months. I really like this sponge, and it's too bad that Sasa no longer carries it. I've seen some cheap ones on eBay, so I think I'll be ordering one from there shortly.
Product featured was purchased by me, for my own use. For additional information, please refer to my Disclosure Policy.