Not Just Being #Thankful On Thanksgiving
Saturday, November 5, 2011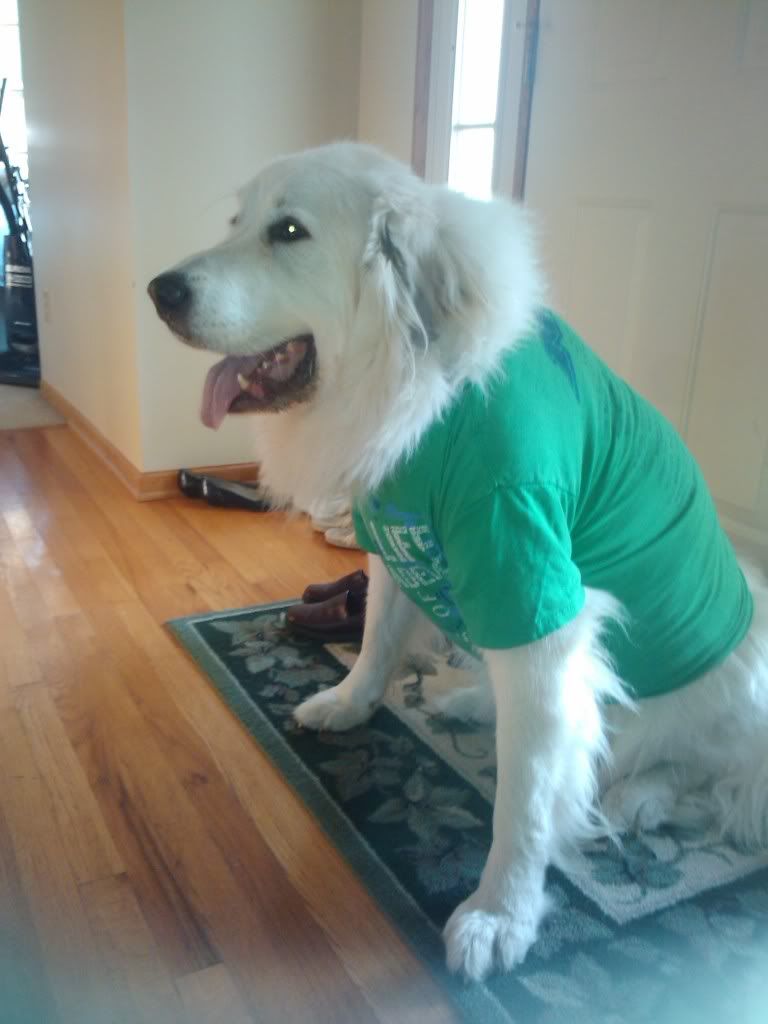 I'm thankful for a goofy brother who likes to put
clothes on dogs, and a very patient pet.
Hello!
I wanted to sort of explain why I've been tweeting on Twitter tweets that end with a #thankful
Thanksgiving is coming up quite rapidly (hooray for pumpkin pies and stuffing!) and yes, people tend to be very grateful and thankful on that particular holiday.
What about the rest of the week, month, year? I know that I'm often guilty of forgetting all the things in my life that I'm blessed with. This last few months, I've made an extra effort to remember all the things I'm happy to have in my life by sort of counting them down as I sleep.
Now I'm doing it on Twitter. I'd be thrilled if you guys joined me! Nothing fancy, just all month long end your appreciative tweets with #thankful. They can be silly ("I'm thankful that my walls are quite sound, as my dad snores loudly #thankful") or more serious ("I'm thankful that my family is in health! #thankful")
Let me know what your Twitter account name is, so that I can follow you. I would absolutely love to know all the things and people in your lives that you are happy to have. If you don't tweet, feel free to let me know by comment or email!
Remember, you can follow me @MUWithdrawal
Happy November!