Essence Irreplaceable
Tuesday, November 22, 2011
I stopped by Ulta today and picked up this little gem, Essence Irreplaceable. A delicate putty color with gold glass-fleck. For 99 cents? I'm all over that like white on rice.
I love Essence polishes, but perhaps this one could have used a few drops of thinner. It's not thick exactly but it's thicker in some places on my nails than others, not much self-leveling.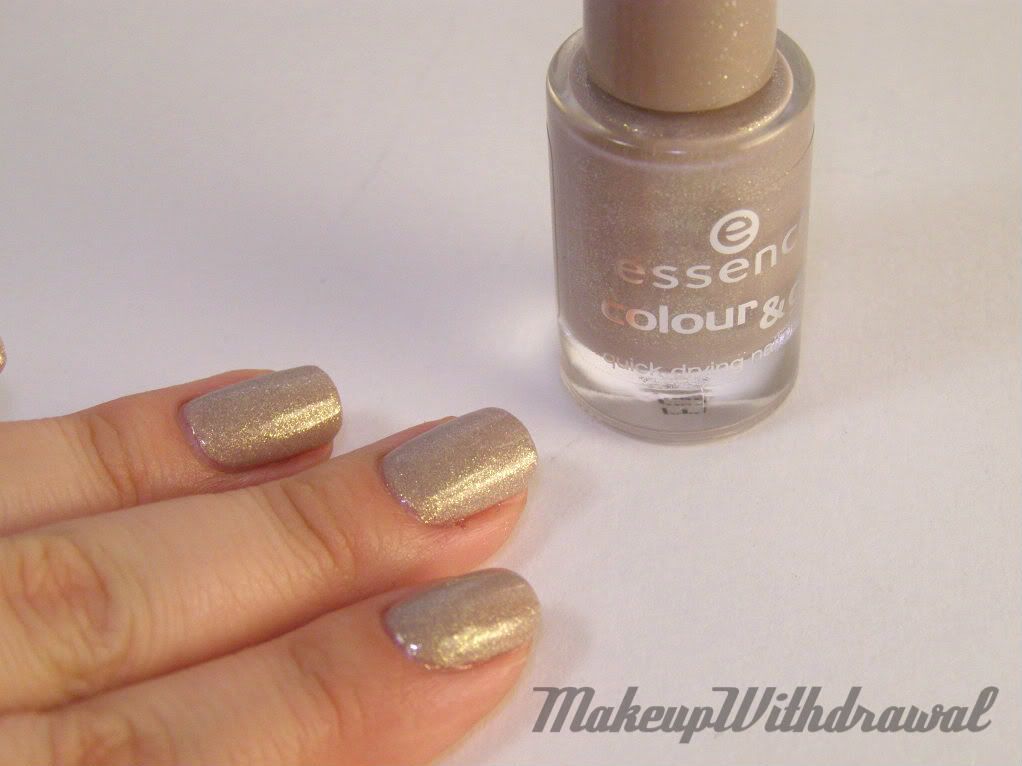 It's gorgeous. Soft, inconspicuous and pretty. Work appropriate, but with winks of highlighting gold.
I really like this trend of light taupes/putty colors with shimmery bits (another example- Orly Nite Owl).
Have a great night!
Product featured were purchased by me, for my own use. For additional information, please refer to my Disclosure Policy.