Orly Buried Alive (Also How I'm Failing at a No-Buy)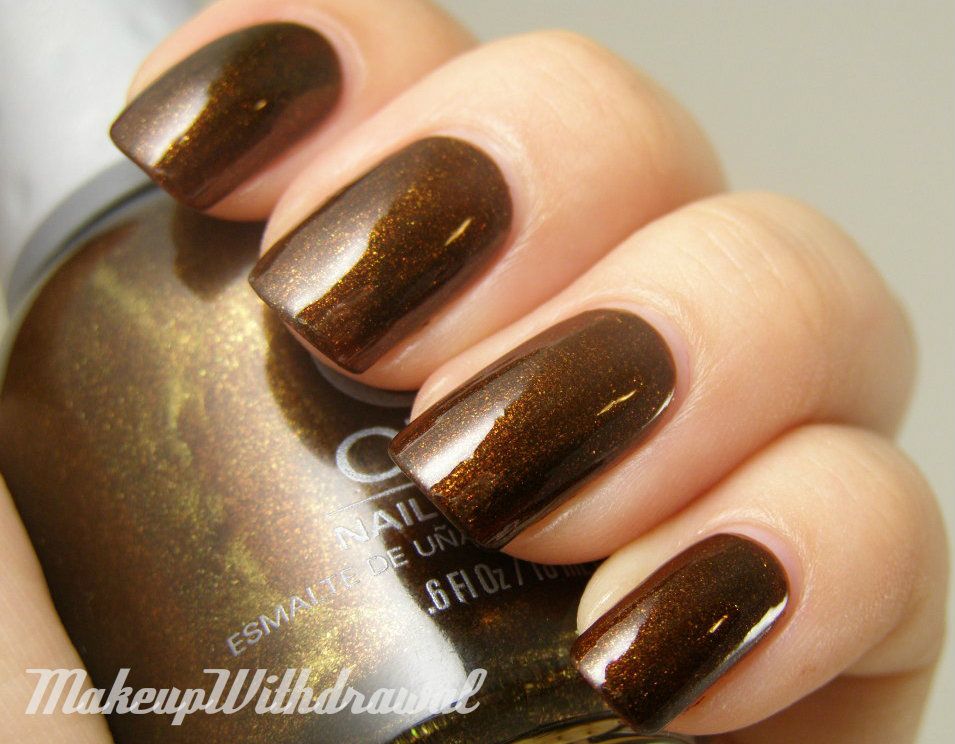 So I failed
a little bit
a lot at my no-buy yesterday. I went to Sally Beauty Supply that was having an additional 50% off their clearance. I bought a couple Orly polishes as well as China Glaze Hook and Line. This is one of the Orly polishes that I bought- Buried Alive from the Dark Shadows collection.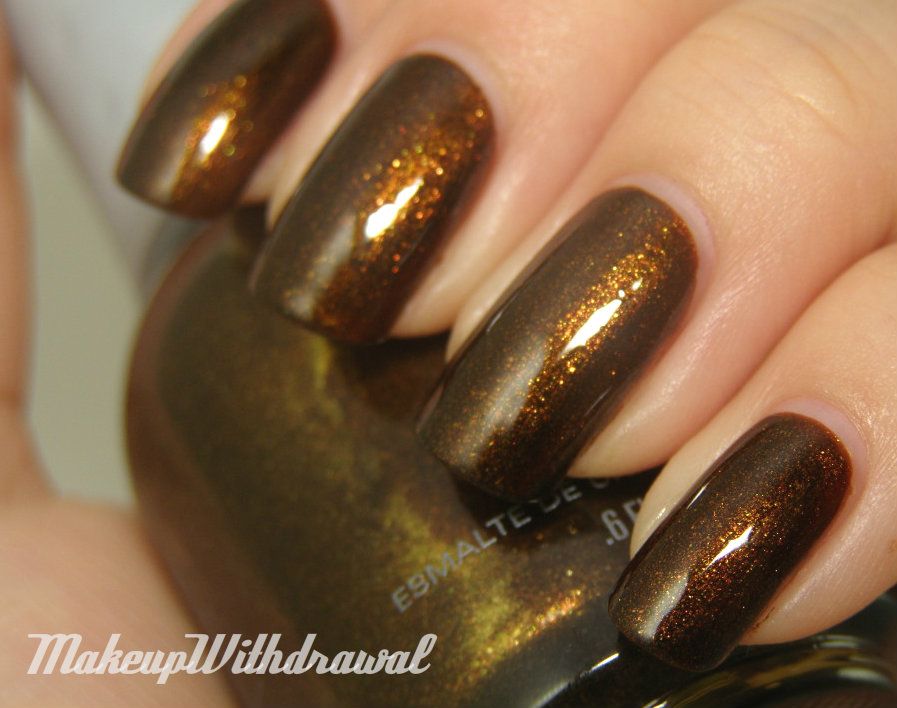 This was the only one from Dark Shadows that I was interested in. A warm brown with various colored shimmer that is predominately gold/bronze shown here in three coats. I absolutely love it, I had actually wanted to buy it when it was full priced. I guess that's the only good thing that came out of destroying my no-buy, at least I bought something that I had really wanted instead of mindlessly purchasing for the sake of acquiring polish!
Oh but wait, that's not all the damage I did. I also stopped at TJ Maxx where I saw Essie polishes for $3.99 and I bought two. Also, I picked up a set of Barielle treatments- a bottle of Nail Building Protein and Ultra Speed Dry Manicure Extender. I'm not too mad at myself about the Barielle treatments because I've used them before and they're really wonderful, and well worth the price that I found them for at TJ Maxx.
But wait, that's not all. I also ordered two polishes from a-england, Tristam and Lady of the Lake. I swear I'm not rationalizing this purchase but I had been waiting for a sale like this since February. I was so impressed with Dragon and Saint George that I swore I'd buy Tristam and Lady of the Lake as well as any holos from the Legend collection if I ever found a good deal.
Damage done? $38 for Orly Dayglow (I needed a white), Orly Buried Alive, China Glaze Hook and Line, Essie Luxedo, Essie Exotic Liras, Barielle Ultra Speedy Dry Manicure Extender, Barielle Nail Building Protein and finally a-england Tristam and Lady of the Lake. At least they were on sale, right?
*shuffles off* I swear I'll be good from here on out.
Products featured were purchased by me, for my own use. For additional information, please refer to my Disclosure Policy.