China Glaze Anchors Away Collection: White Cap
Saturday, February 19, 2011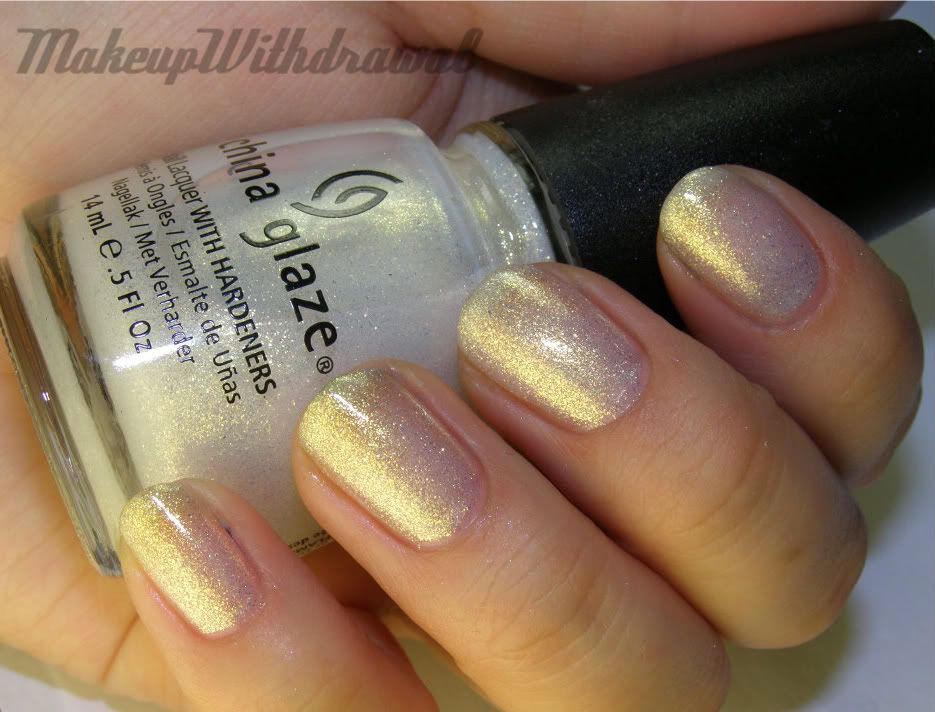 3 coats. Fairy juice! No flash, lightbox
Good evening readers!
I hope you're enjoying your weekend!
Tonight's polish is from the Anchors Away Collection. It was the first polish in the collection that immediately captured my attention- soft gold shimmer in a milky white base? Hot damn, it's like fairy jizz in a bottle. I had to have it. While waiting in line to check out, my mind raced over the numerous possibilities of layering combinations.
Like I had anticipated upon first seeing it, White Cap is really sheer and not that great of a stand alone polish. However, I found that it made a great top coat.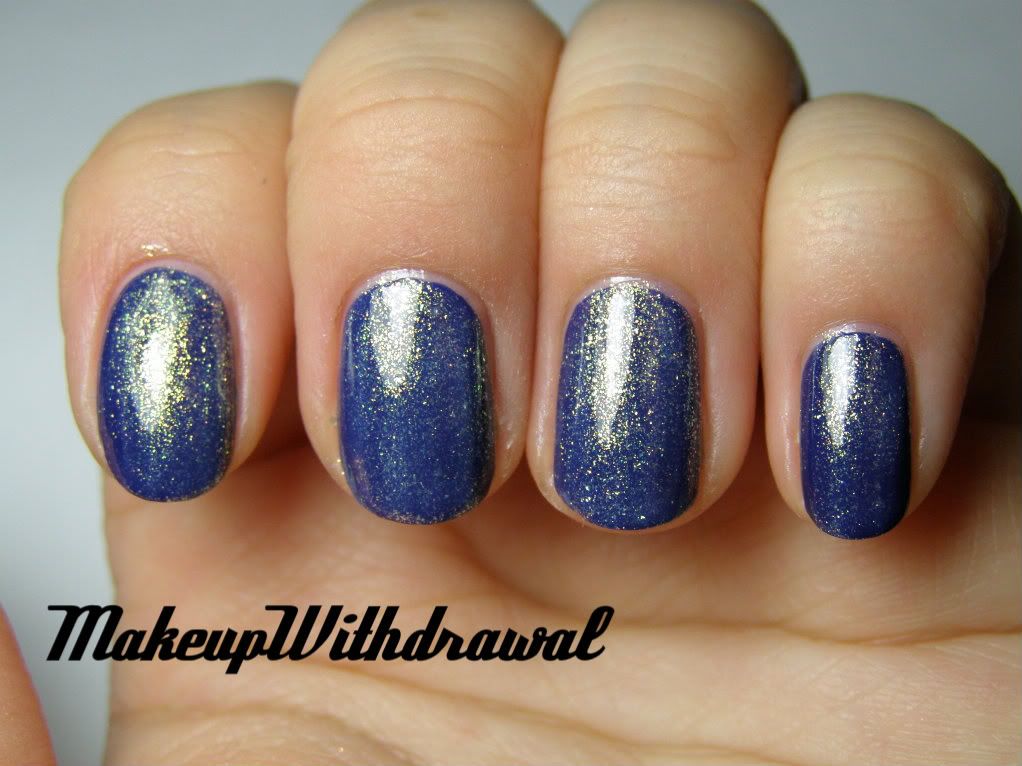 No flash, light box.
First I tried it on top of a beautiful royal blue- Orly La Playa. The milkiness of White Cap made this combination look quite streaky.
flash, lightbox.
I tried it on top of the other Anchors Away polish I had (see full review
here
) Sea Spray and fell in love. So much golden goodness, reflecting every which way you look at it.
Take another look!
No flash, lightbox
That golden microglitter reminds me of an Make Up Forever Star Powder I had at one time, I believe that it was Pearl Gold? It was white and gold and almost opalescent at the same time. Just stunning to look at.
Softer colors with a bit of white in themselves seem to work great under White Cap. I bet that some other polishes in my collection like Zoya Harley, Sally Hansen Concrete and Borghese Almondine would look fabulous!
What's your favorite layering topcoat?
Product featured was purchased by me for my own use.