Golden Rose Holographic Nail Color #108
Wednesday, February 16, 2011
Outdoors, no flash
Hello Readers!
Today I have something special to show you. If you've been a long time reader of this blog, you would know that I'm an avid collector of holos. I love everything about them and could spend hours in the sun just staring at a holo painted manicure.
Recently I found out that the European brand Golden Rose made not one, but TWO lines of holos. I made a small order but had to wait more than week for some sunshine to photograph swatches.
The one I'm showing you today is from the little square bottle line, Grey 108.
Now, I have lots and lots of silver holos but nothing that's a true
grey
holo. 108 has cool blue tones to it too, making it somehow a very sophisticated and subdued color.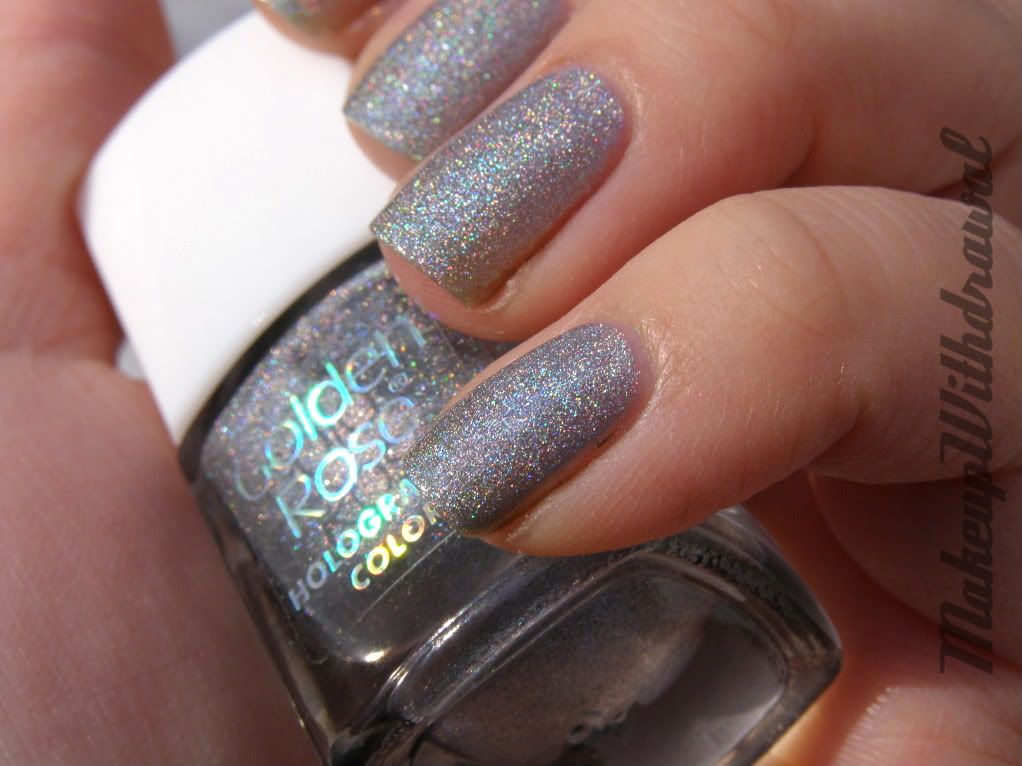 Outdoors, no flash
The finish is very glossy, much like butterLondon's All Hail Mcqueen and the particle size is much smaller than China Glaze Kaleidascopes or Milani HDs. In all the pictures in this post I used three coats of lacquer over Essie First Base without any top coat.
This holo applied really well, but I noticed that it wasn't Big 3 Free- Toluene was on the ingredients.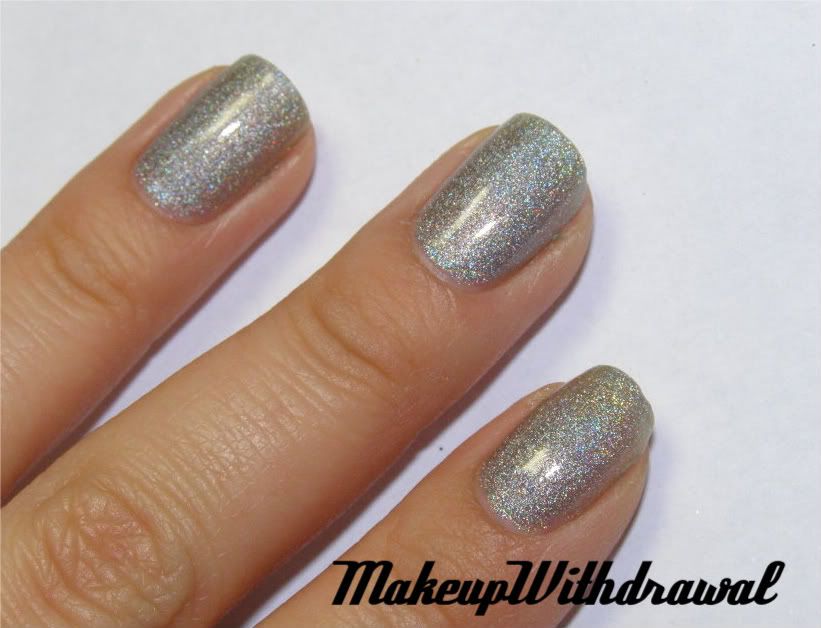 Lightbox, flash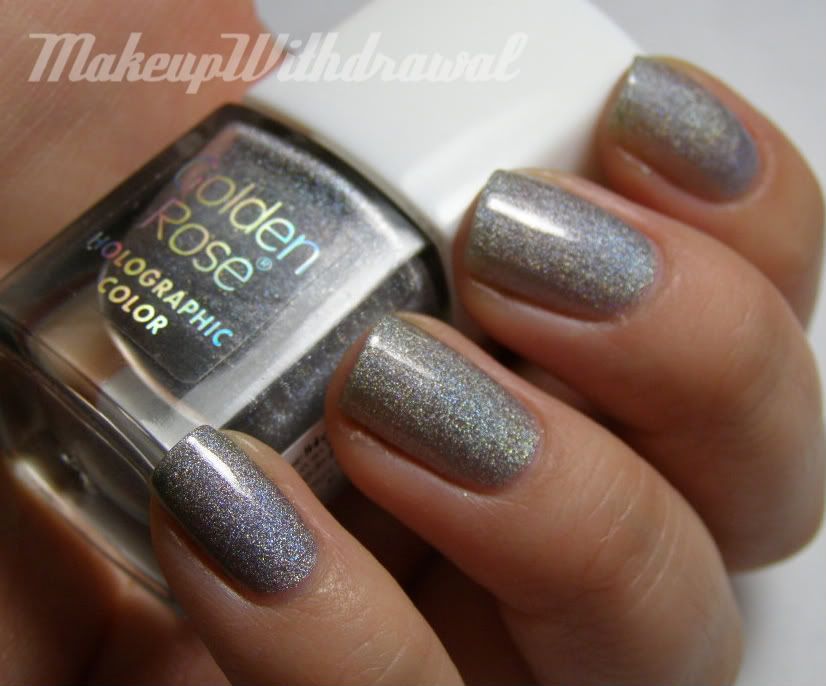 Now here's the best part, these holos are quite cheap. The small square bottle line costs $2.19 a bottle and the other larger, 'Golden Rose Paris Holographic Nail Color' bottles cost $3.49 each. Shipping at
Golden Rose USA
is free over $20! I was quite pleased when I ordered from them because they wrapped each polish in bubble wrap and packed them tightly together.
Hopefully when I get more sunshine this weekend, I'll be able to swatch the rest!
On an unrelated note, I had a fantastic day today. It was 52 degrees F out but the sun was shining and I had a really great time after school walking the dogs. It's amazing what a difference sunshine has on my mood, I'm able to bounce out of bed and go through day feeling as though there can be no setbacks in the world!
Tell me about your day! Did you get any sun in your area?
Product featured was purchased by me, for my own use.