Yesterday's Nails + Blogger Meetup!
Monday, February 28, 2011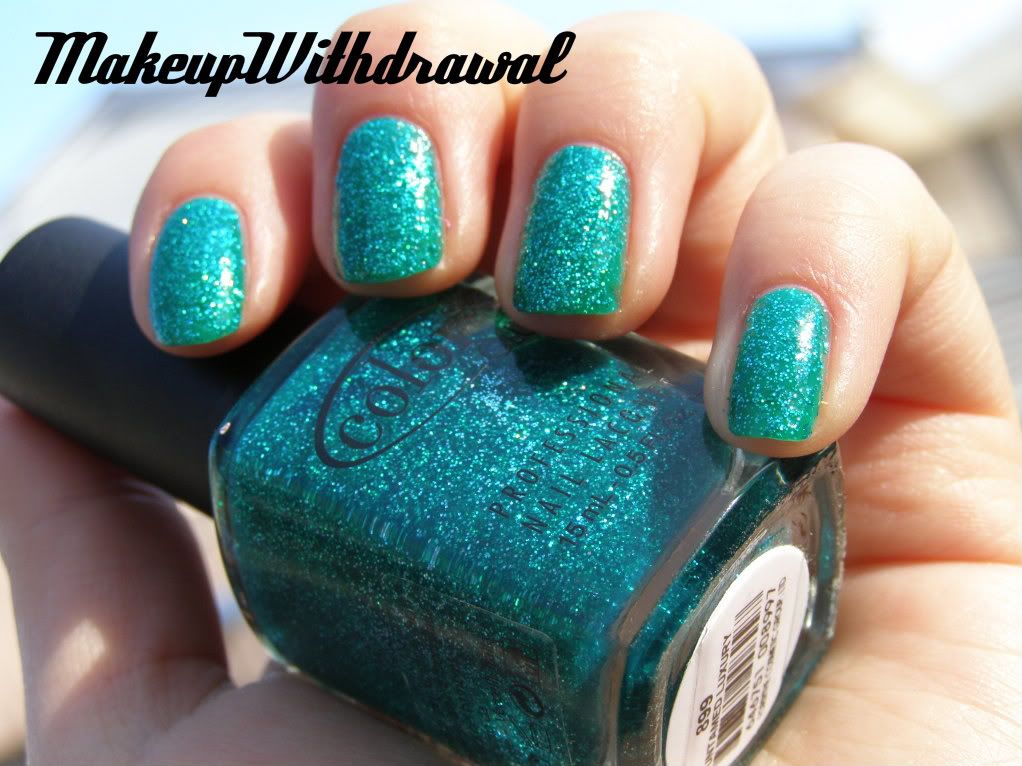 Hello Readers!
Yesterday I had the great pleasure of meeting and hanging out with Jana from
Jeweled Tips
and I had an absolute blast! It was so fun to meet another blogger and shop for polish together. I don't know if you can related, but sometimes when I'm shopping for nail polish and eagerly rummaging through stock, I get the weirdest looks as though I'm kinda nutty. But since there was two of us, I felt like saying "Hah! See? There's more lacquerheads out there!I'm not the only one."
So what did I wear to this fun polish play date?
Color Club Untamed Luxury from last fall's collection. It's a greenish-teal base with teal glitter. I used three coats, and was quite satisfied at how opaque it was. However, as dazzling as polish was it really dried to a super gritty finish. Even worse was that it ate top coat like crazy- in my pictures I have two coats of Gelous as well as two coats of Barielle No Chip Speed Dry but even that still wasn't enough for a super smooth glassy finish!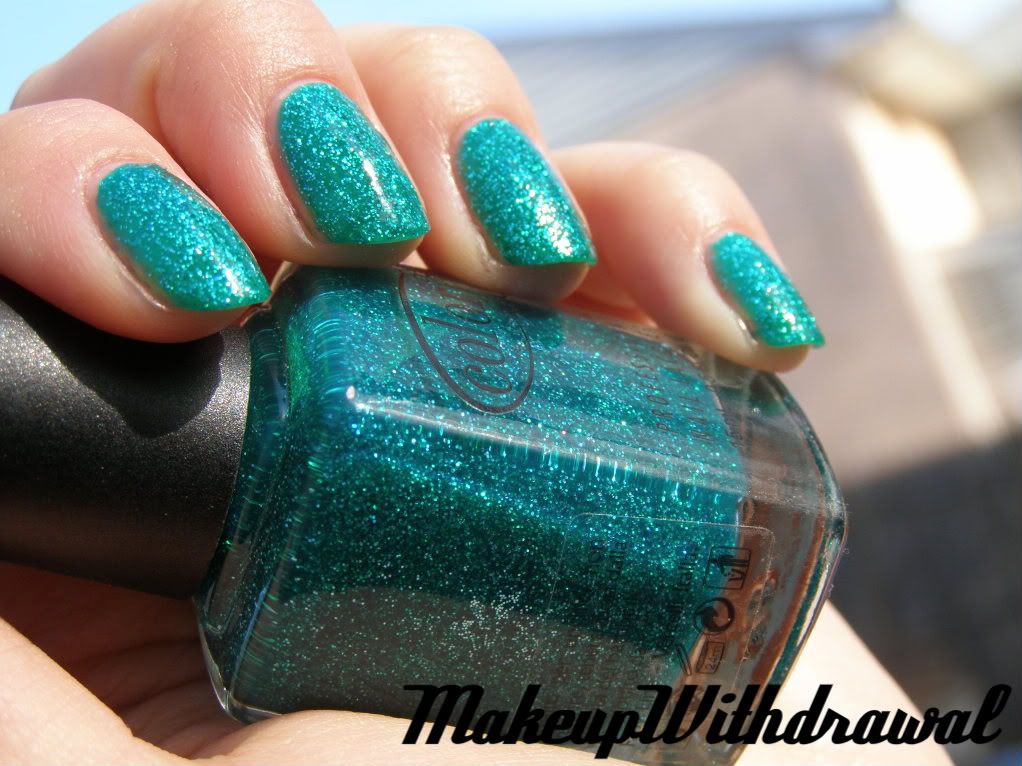 Well what exactly did we do on our play date?
We found lacquer goodies at Forever 21 (shamelessly sitting on the floor to sift through their bins of polish), CosmoProf (where I found an OPI Russian Navy Suede on clearance and Jana caved on China Glaze Tronica backups and OPI Mrs. O'Leary's BBQ) and Ulta, where we got Ulta Bombshell and other fun finds. Jana being the awesome person she is, also brought me Color Club's new Alter Ego Keep it Undercover Collection, so now I have tons of stuff to show you!
I had so much fun, and I can't wait to hang out with her again!
Do you have someone with whom to shop makeup items and polishes?