An Old NOTD with Wet'n'Wild Morbid
Saturday, February 12, 2011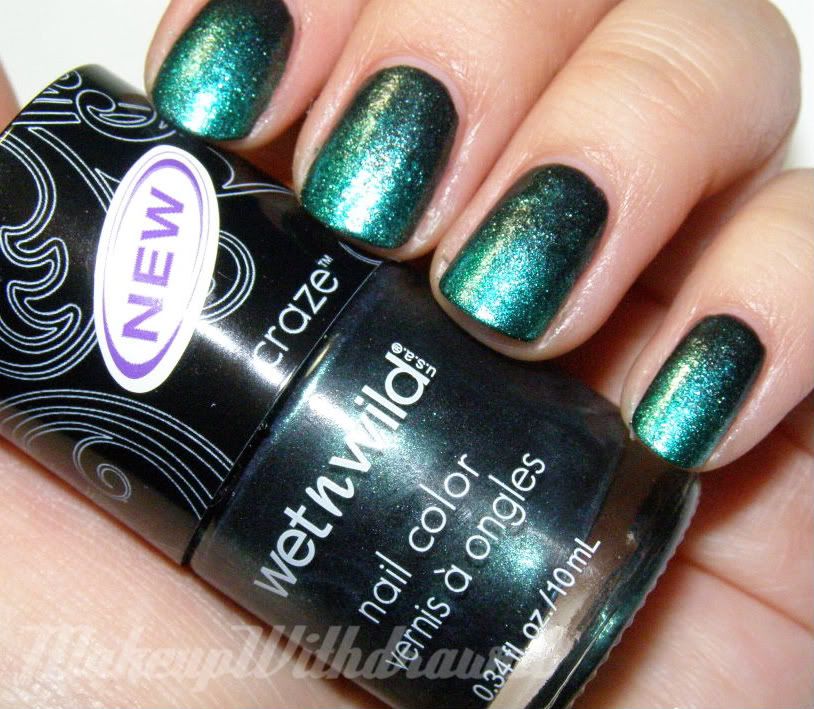 Good day to you, dear reader!
I was digging around my picture and found a picture of an old manicure that never made it to the blog. Since I'm currently burning the candle at both ends (finishing a nail display for a competition, so exhausting!) I decided to take the easy route today and post it instead of writing new material/taking new pictures.
I started out here with a coat of Essie First Base, did three coats of Wet'n'Wild Morbid (a dark frosty green-black) and sponged a bit of a LA Colors green polish that was a part of their LE Color Craze Metallics set (that Mae gave me!).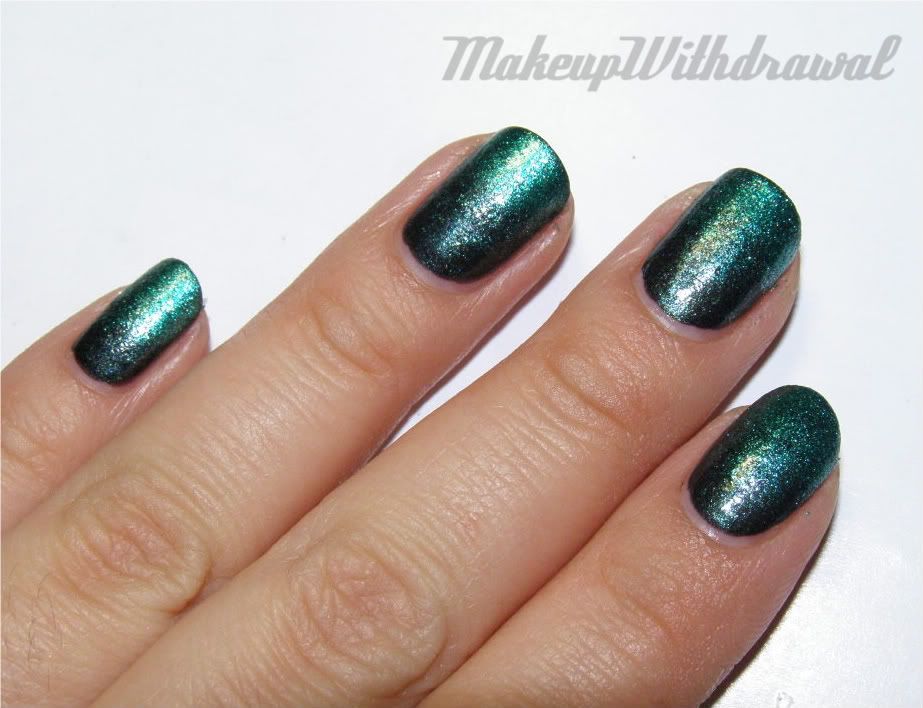 Ever since the new Wet'n'Wild FastDry polishes came out, my local Walgreens reset their wall display and I haven't seen the Craze polishes like Morbid as a part of that. That makes me think they're being discontinued (sad, sad day. I really liked the craze formula).
What's your favorite Wet'n'Wild polish? Do you like their Craze polish line?
Some of the products mentioned in this post were given to me as a gift. For details, please refer to my disclosure policy.