Happy Chinese New Year!
Wednesday, February 2, 2011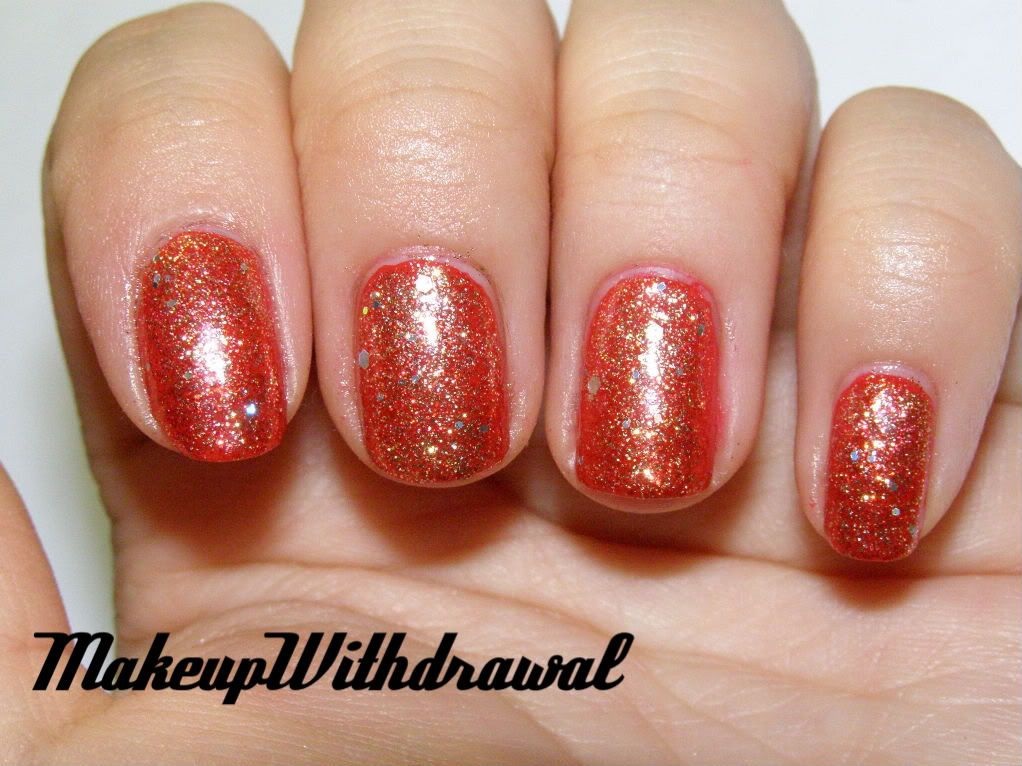 Hello all!
What's this, another nail post? Yes indeed. I have a bunch of makeup swatches that I'd like to post, but unfortunately I haven't gotten around to editing them yet.
Tomorrow is Chinese New Year, so I did a really quick NOTD. Did I basically just slap on a red creme and every warm glitter I own? Yeah, pretty much. I -was- going to do a cute design with white rabbits all over it (it's the year of the rabbit!) but then I remembered that I really dislike rabbits. They creep me out. I think the book Bunnicula really got to me as a kid. Also, having spent about five hours crafting acrylic stiletto nails with 3D acrylic sculpting on top (on a very patient and gracious volunteer, might I add) kinda drained me, so I went the glitterbomb route. I promise to show you pictures of those insane acrylic nails later. And I promise to do more makeup related posts. And I promise to eat my vegetables.
I used: Essie First Base, OPI Monsooner Or Later as the base shade, Hard Candy Lava sponged on the tip, Sally Hansen Golden Ticket sponged near the cuticle with Wet'n'Wild Fireworks painted on top. Then I added a layer of Gelous to gloss it all up.
Yeah, it's basically a crazy glittery hot mess. But no one can say I wasn't festive.