NYX Peach Ave Over OPI Sapphire In The Snow
Monday, December 12, 2011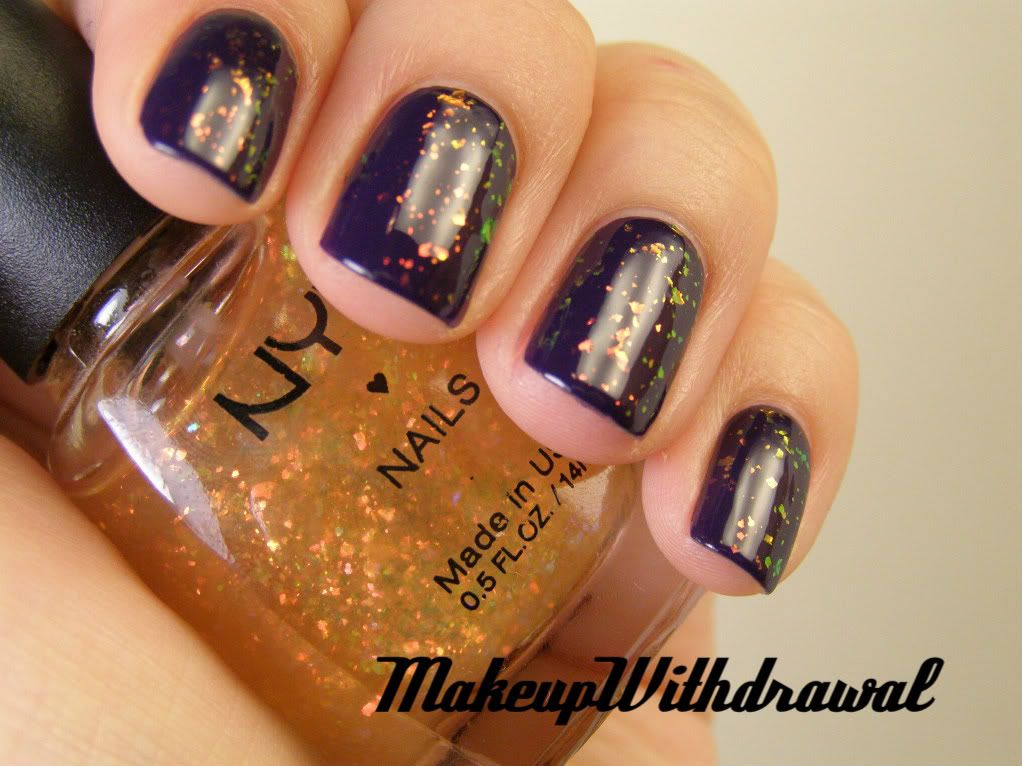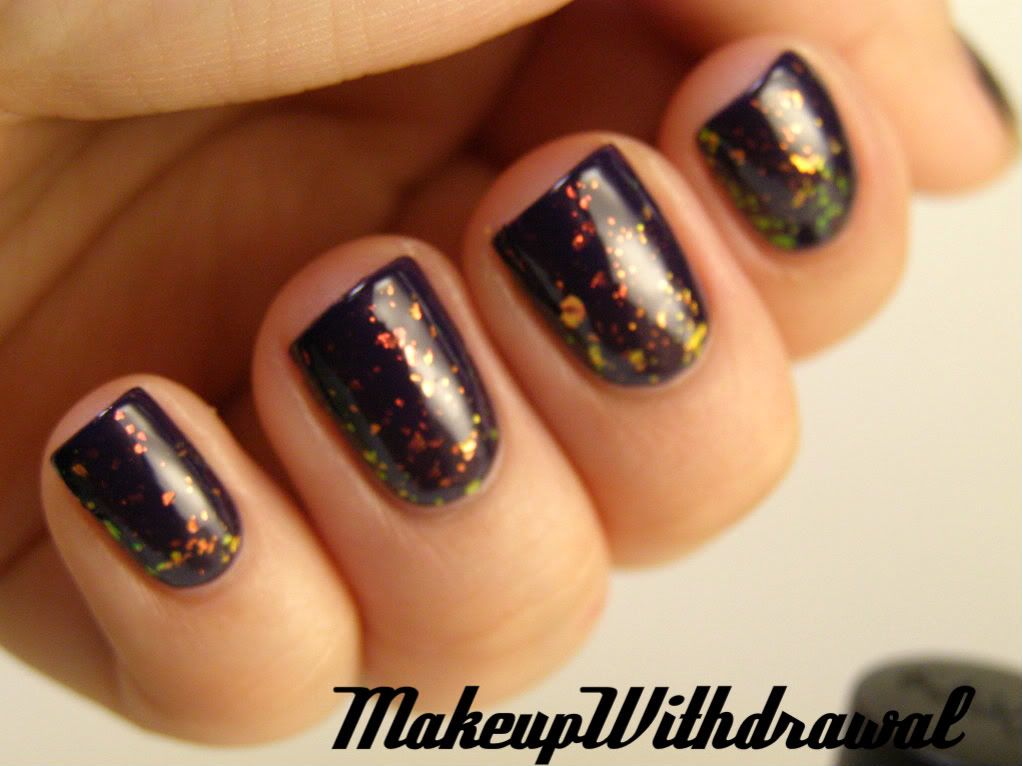 Good evening! Tonight, I have an interesting combination to show you. I borrowed a friend's bottle of OPI Sapphire In The Snow last week and fell in love with how perfect this dark, rich indigo creme is. I need to get myself a bottle!
I never actually intended this to be actual mani- I was fooling around and slapped a coat of NYX Peach Ave on top, and the flakes absolutely popped against the dark base color. I think it looks even better than it does on top of black creme.
Here's what Sapphire In The Snow looks by itself: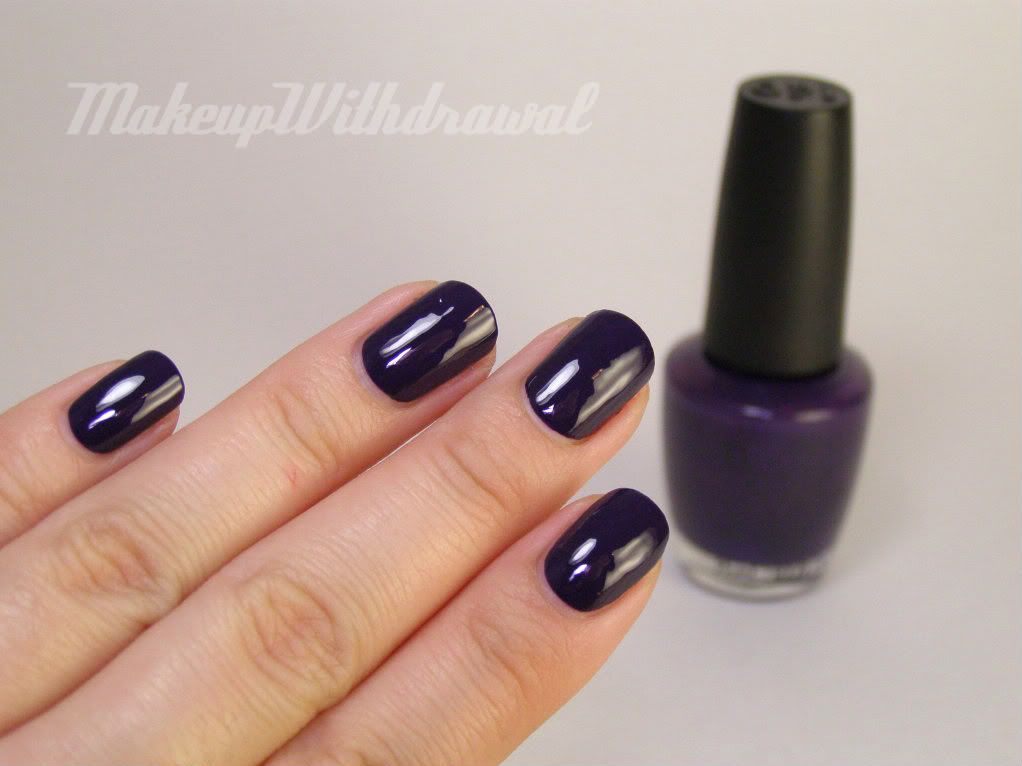 The only thing about NYX Peach Ave... well, two things actually.
1.) The flakes are very sparse. In these pictures, I had to layer THREE coats of it and there's still not that many flakes on the nail.
2.) There are two different versions of NYX Peach Ave. One has these beautiful multichromatic flakes and the other has these large chunky orange foil bits. They're completely different.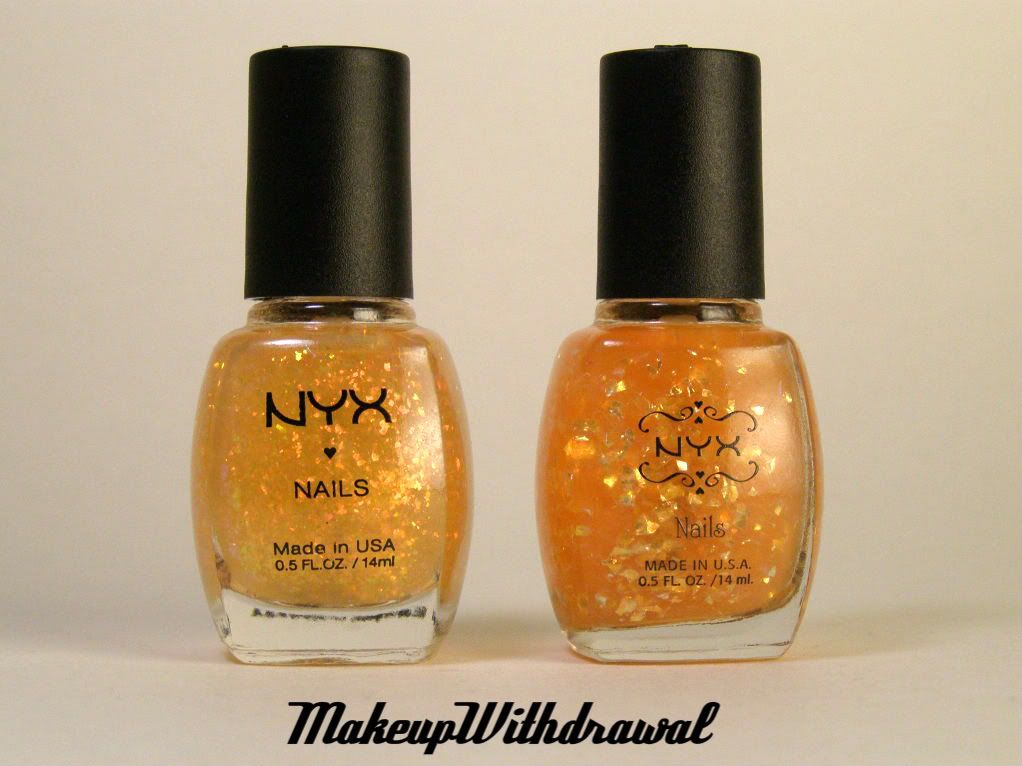 Being the nut job that I am, I have both.
I can do a comparison post about them sometime, if there's interest. With actual pictures.
Have a great night!
OPI Sapphire In The Snow was borrowed from a friend. All other featured products were purchased by me, for my own use. For additional information, please refer to my Disclosure Policy.