Nails Inc. Magnetic Polish Trafalgar Square
Wednesday, December 7, 2011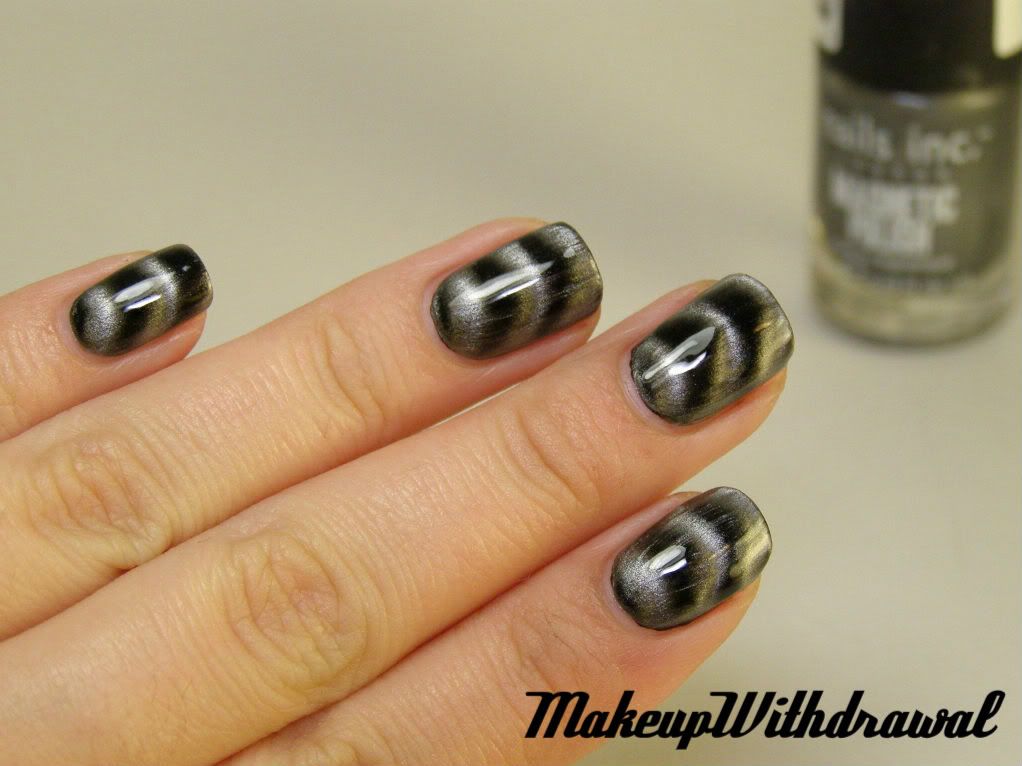 My sister generously lent me this polish.
(Read: our interaction went like this-
Me: I'm using this.
Sister: Fine
Gracious indeed.)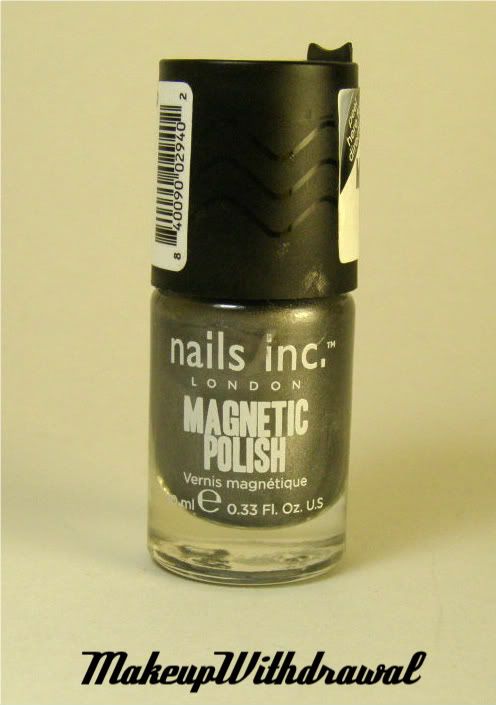 I've been fascinated by magnets. And polishes. It seems only natural that the combination of the two knocks my socks off. I love the sort of extra dimensional, tiger's eye-ish thing going on here. You've probably already read about these polishes, so I'll keep it short and sweet.
I've learned a few things:
1. On top of a dark base such as a basic black creme, you get the full blown effect.
2. A slight rolling motion instead of just holding the magnet straight in front of your nail will make a larger, more even design.
3. Be patient. Or you'll end up like me, who did not realize that I should not treat this polish like my regular lacquers. I used Seche Vite right away, and it caused some streaking in the design, with the exception of my pinky.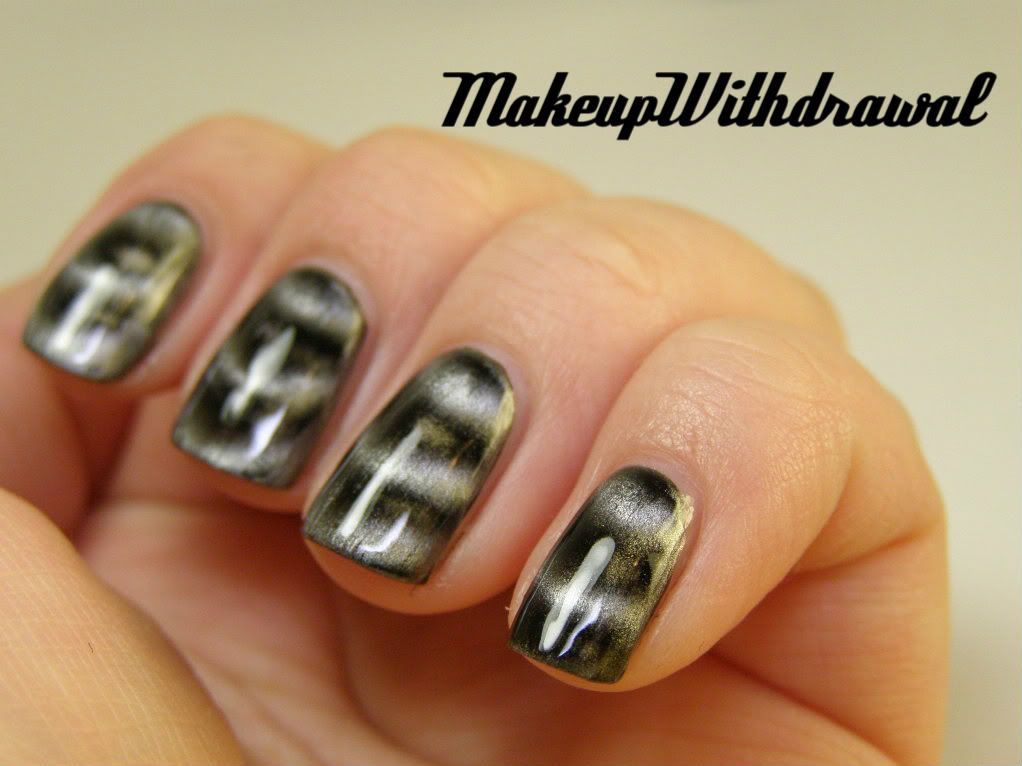 two coats of black creme, one coat of Trafalgar Square
Nails Inc. Magnetic Polishes are $16 at Sephora.
And that is all I have to say about that. (I watched Forrest Gump the weekend before last, Gump-isms are stuck in my head.)
Have a good night!