Obsessive Compulsive Cosmetics Grandma
Saturday, December 17, 2011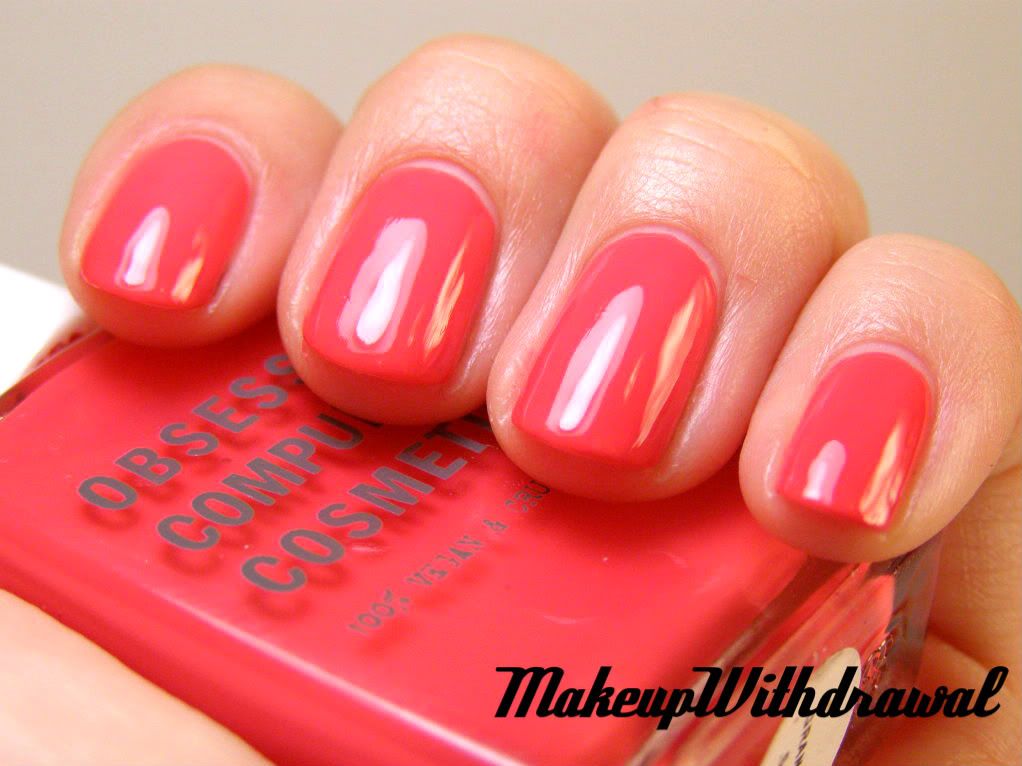 Hello! Here's another one from my little OCC order. It's called Grandma and it's anything but old and crotchety.
Grandma is this super vibrant coral-cherry. My pictures don't do it justice. Somehow, my photography makes it look harmless when it is indeed, attention seeking and fiercely vivid. Take my word for it that it is more intense than it appears.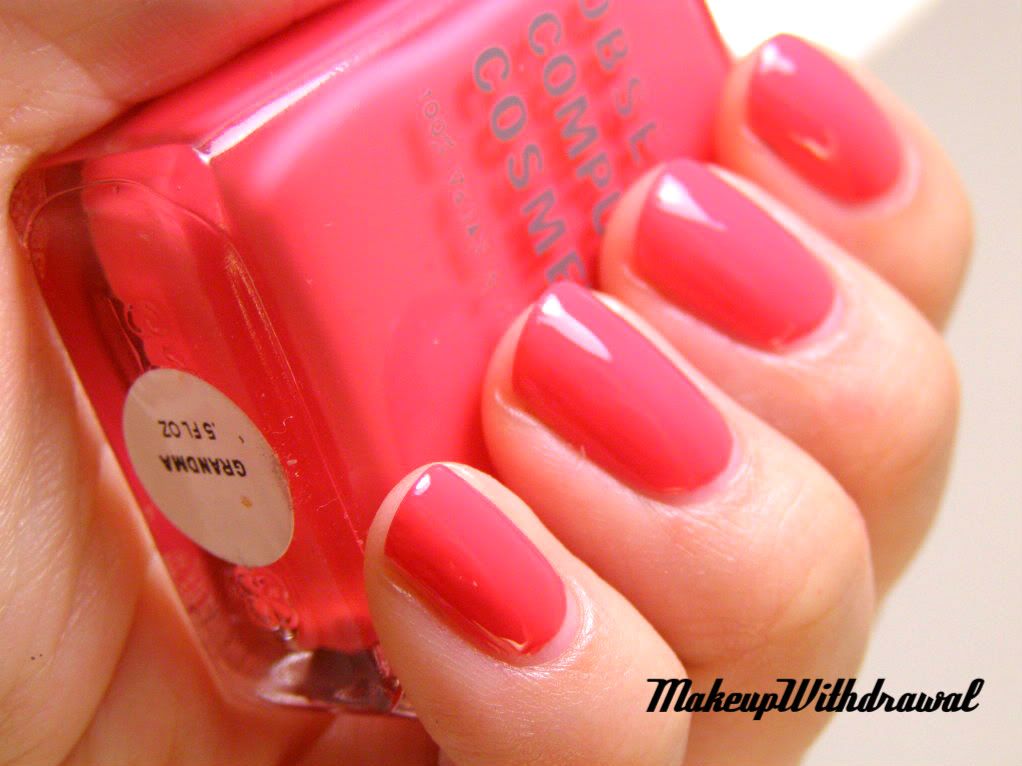 Grandma also had an excellent formula, like the other polish I tried- Tattoo. It was a little different in finish though, whereas Tattoo was a true creme, this one had a little "squish" to it, a bit of jelly-ness so I used three coats.
Again, I need to state that I love this new bottle shape and the long handle with an excellent brush. I am without a doubt, addicted to OCC polishes. I sense more of them in my future!
Rock on, Grandma.
Product featured was purchased by me, for my own use. For additional information, please refer to my Disclosure Policy.