A Christmas Mani (I Dub This Polish 'Elf Vomit')
Wednesday, December 21, 2011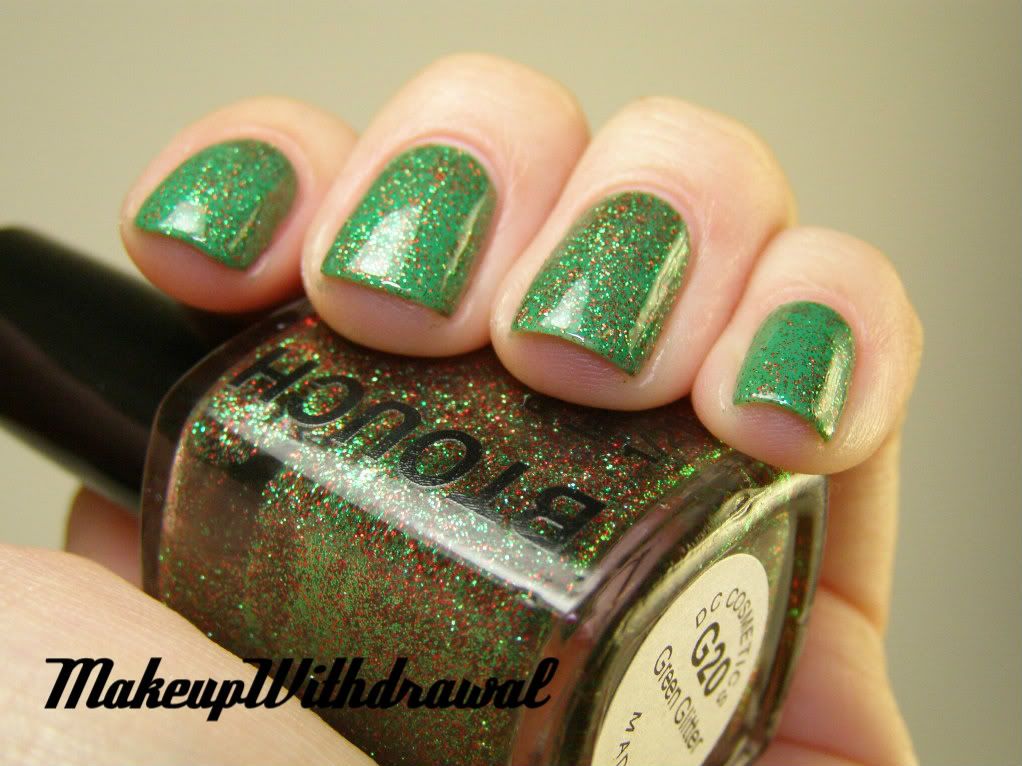 Last year, my friend went on vacation to Florida and stopped by a beauty store. For some reason, unknown to me, she picked me this BTouch polish- a mixture of fine green and red glitter called Green Glitter. Not that I'm not grateful that she thought of me and brought me back something... just that I really actually hate Christmas colors together.
Yeah. I said it. I don't like green and red. Plus I'm kind of all glittered out, this last season of nail polish was so full of glitter releases, it was somewhat overwhelming.
Still, I appreciate a gift from friend, so I'm giving it a try tonight over Essie Pretty Edgy.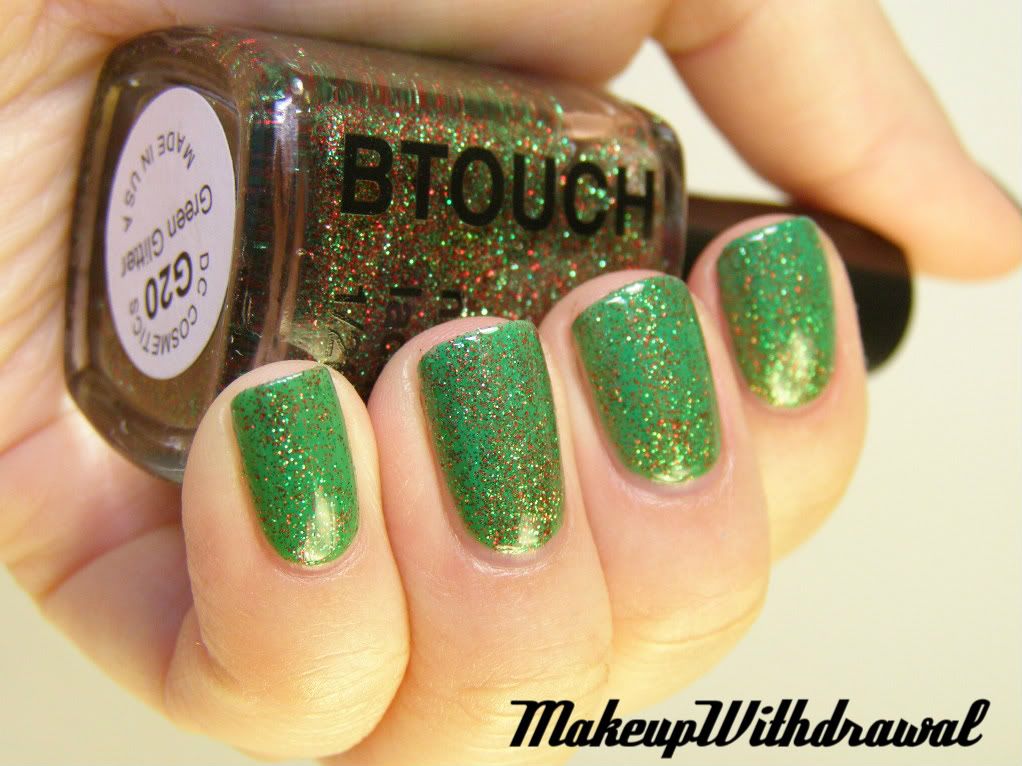 This is why I can't stand Christmas-y polishes like China Glaze Party Hearty or Twinkle Lights. I just find the combination of the colors on nails somewhat tacky, I can't help it!
Have a great night!