Another Variation on a Gradient
I love using striping tape and doing a color transition at the same time.
Here, I started out with a base of American Apparel California Trooper, applied the striping tape when it was dry and then sponged American Apparel Mac Arthur Park and OCC Tattoo according to
this method here
, that I previously did a tutorial on.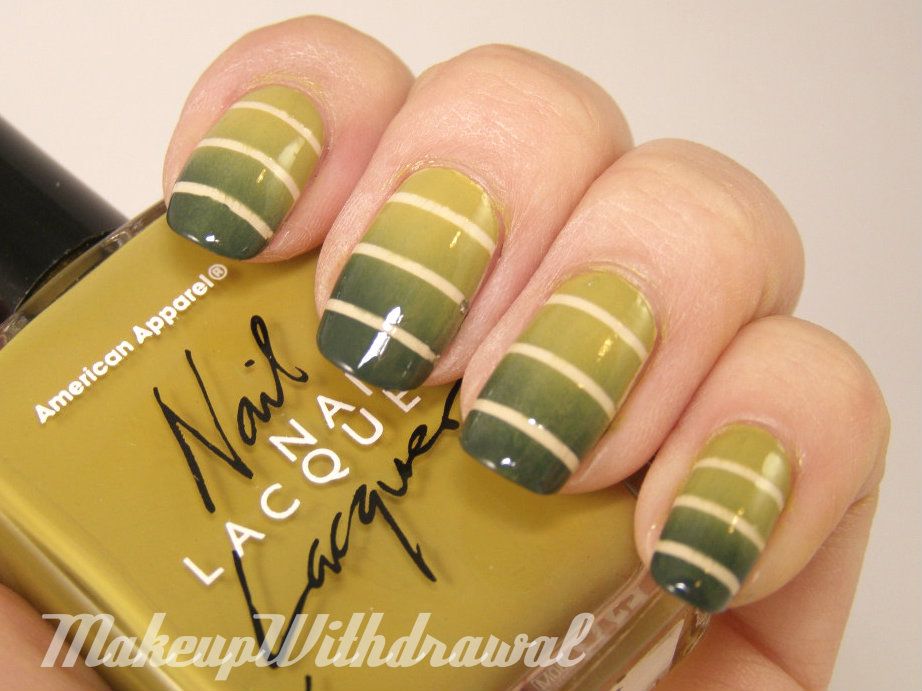 Ick, I did not really clean up all too well on this manicure, my cuticles look rather wretched.
Have a great night, thanks for checking this manicure out!
Products featured were purchased by me, for my own use. For additional information, please refer to my Disclosure Policy.