A look I did using striping tape.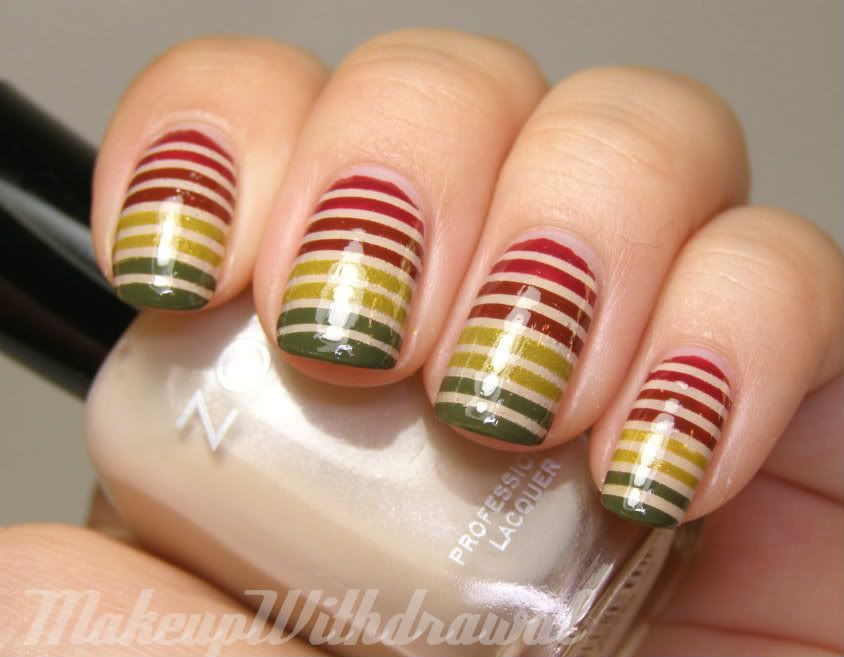 The hardest part was spacing the tape evenly! I used: Zoya Farah*, China Glaze Brownstone, China Glaze Trendsetter, China Glaze Westside Warrior, China Glaze City Siren.
I based this design off of a shirt that a lady at work wears. I hope she never stumbles upon this blog (highly unlikely, thank goodness!) because that would make for a pretty awkward conversation. I used four shades from the China Glaze Metro collection. I was 'meh' about it when they came out, but ended absolutely loving all the colors. They're so....
me
.
*indicates a product that was sent for review. All other products were purchased by me, for my own use. For additional information, please refer to my Disclosure Policy.