Purple Gradient & Glitter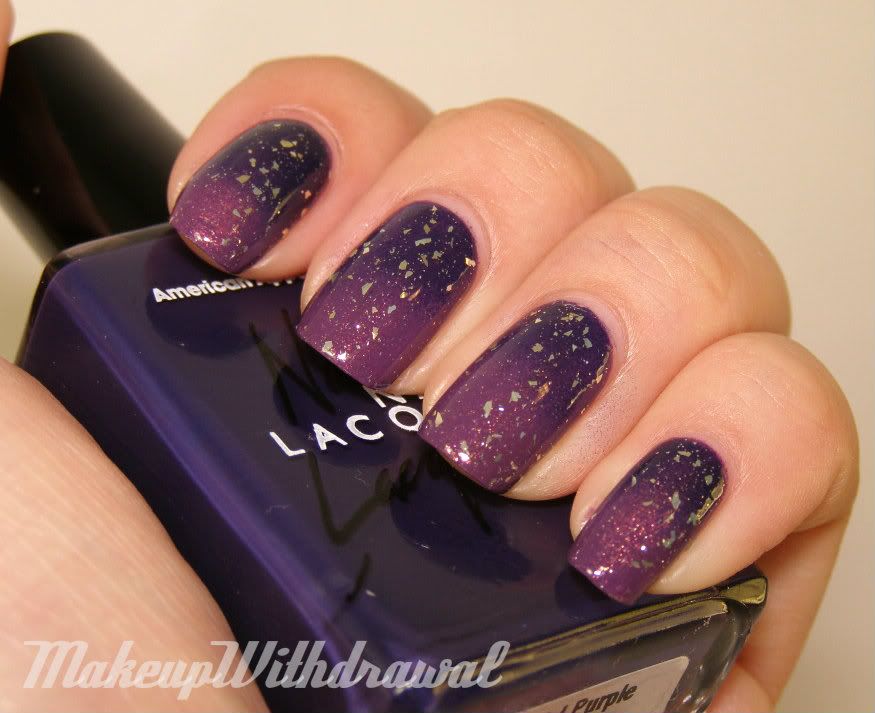 I did another gradient look today, and topped it off with one of my new NYX polishes.
For the gradient, I used Zoya Tru and American Apparel Imperial Purple. I love how the pink and gold flecks in Tru glowed, so I used a coat of gold colored NYX Gilded Glitter on top. I found it interesting that Gilded Glitter was made up of small pieces of shredded, irregular glitter- it almost looks like that Rococco Gold Leaf Lacquer but with flat, shiny foil-like particles instead. Awesome.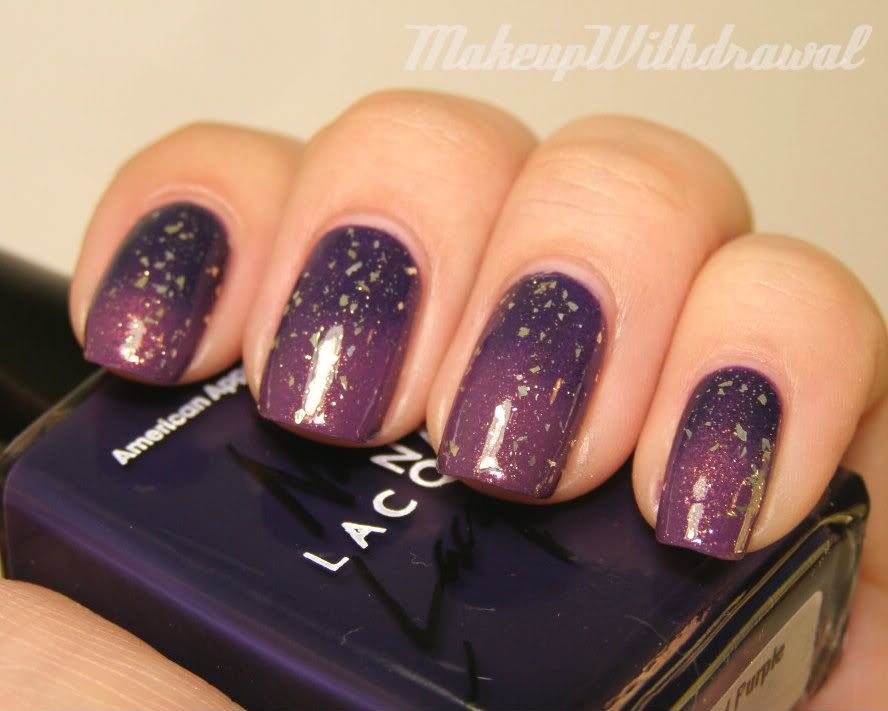 Thanks for checking out this manicure! Have a wonderful night.
Products featured were purchased by me, for my own use. For additional information, please refer to my Disclosure Policy.