So I Like Star Wars a Lot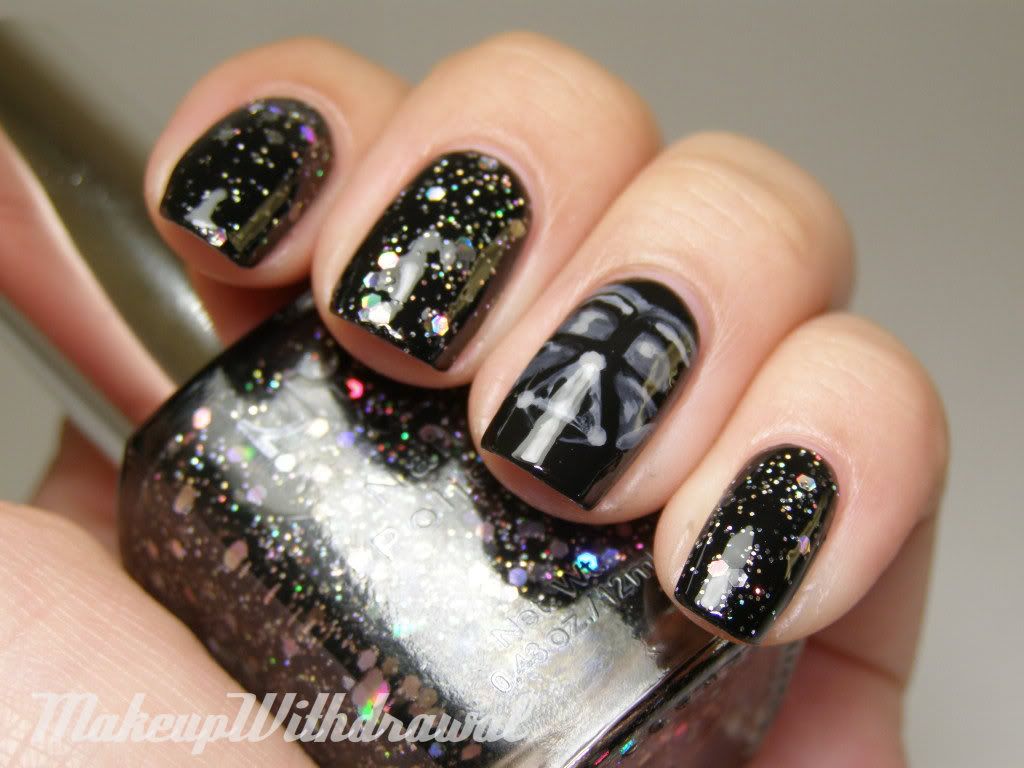 Happy Star Wars Day, folks!
I had a post planned for today already but in honor of May 4th, I did a fresh new manicure for the occasion.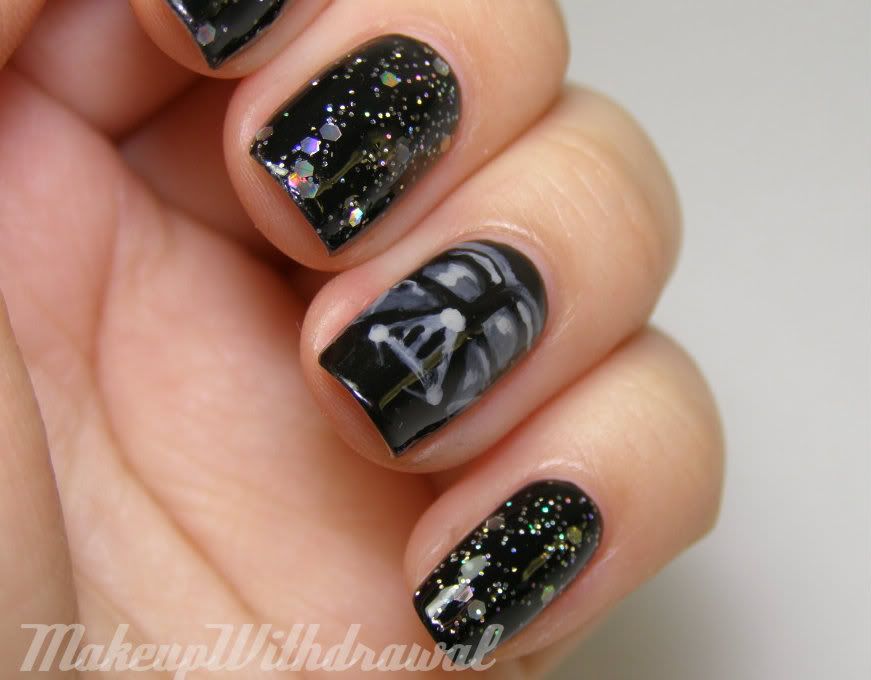 Yeah. Darth Vader. Possibly the neatest villain of all time.
I used Revlon Black Lingerie. On my other fingers, I topped it off with NYX Frizz Spots. On my ring finger, I used Sally Hansen Wet Cement to draw in the Sith.
Have a great weekend folks!
And May the Fourth be with you.
Products featured were purchased by me, for my own use. For additional information, please refer to my Disclosure Policy.