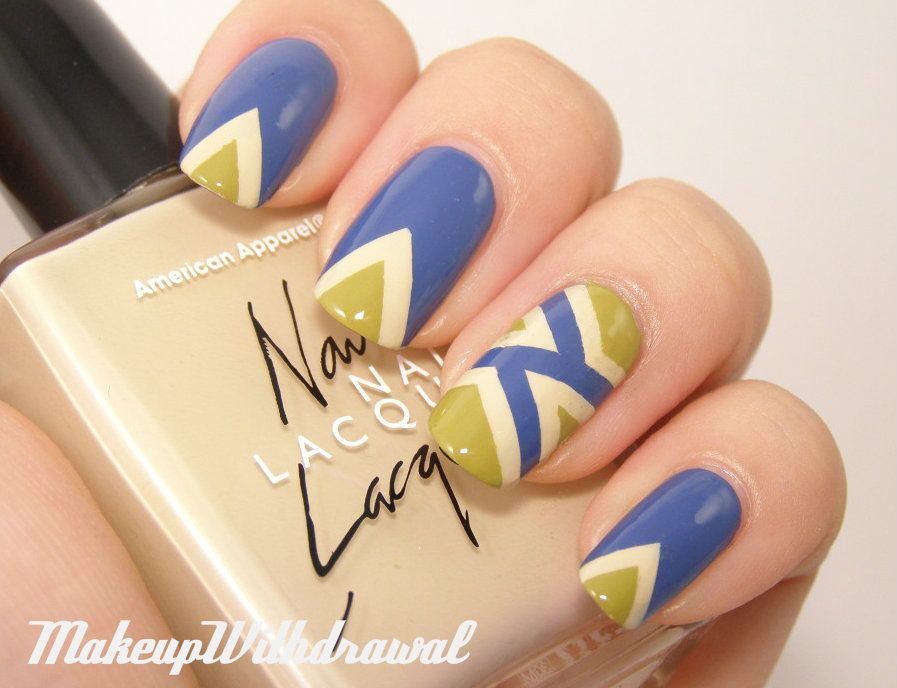 I used three American Apparel polishes for this manicure, as well as my trusty striping tape. These polishes were all half off at American Apparel earlier this summer ($3 each instead of $6), I guess the colors are being discontinued. The salesgirl told me that it was because these shades tend to separate and settle the most. I have in fact noticed that with a lot of my AA shades, so I guess it's a good thing that it's being addressed.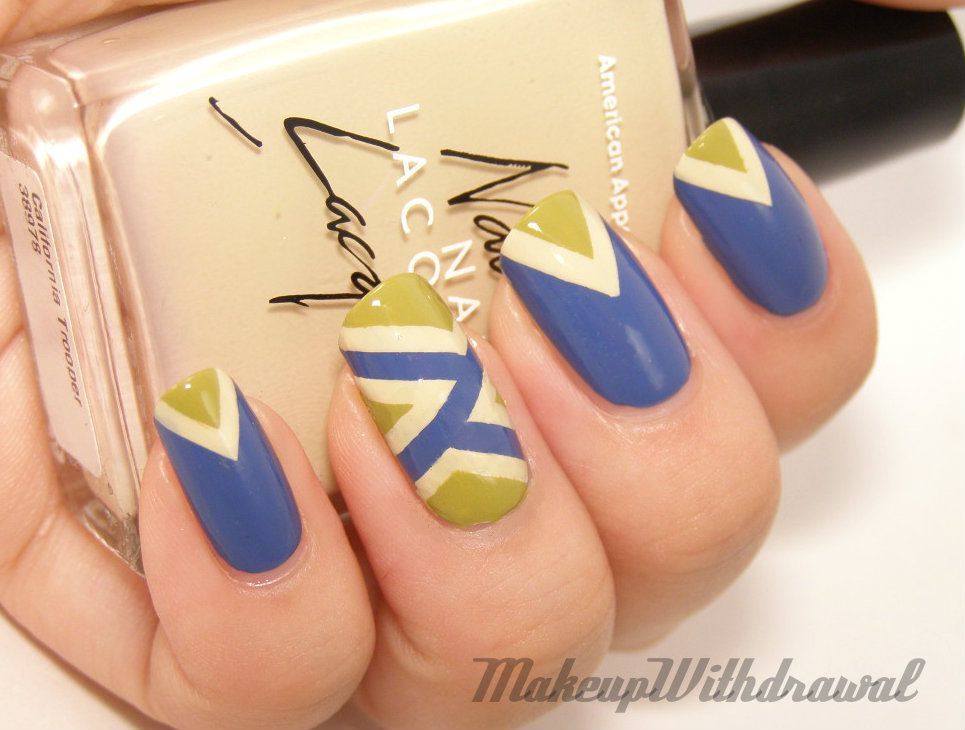 The three shades I used where Cameo Blue, Mac Arthur Park, California Trooper.
Once again, I feel compelled to tell that I do not in fact shop at AA for the clothes (metallic leggings are not, and hopefully will never be my thing) but I can't help that they make really great polishes. The cremes are particularly phenomenal for nail art because they come in a lot of tertiary and extraordinary shades. Also their Metallics are very beautiful.
I'm kinda bummed out/relieved that the Sheer collection never made it to the closest American Apparel store. I would have absolutely bought them all, but I have no business buying more polishes. Damn them, and their limited edition-ness.
Products featured were purchased by me, for my own use. For additional information, please refer to my Disclosure Policy

.