The Penguin Makeup Challege: Black & a Color
Wednesday, August 8, 2012
Howdy folks!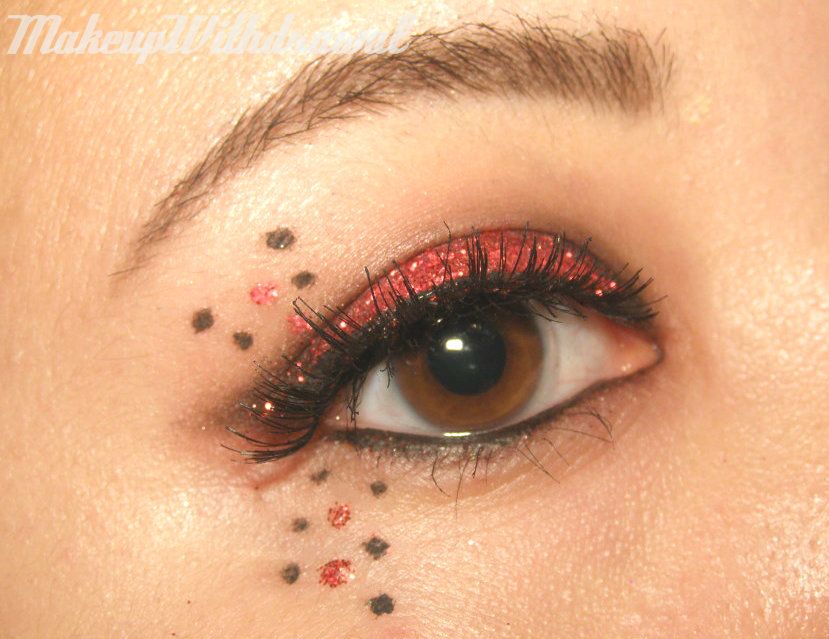 It's week two of the challenge. Today, we're supposed to use black and a color... so I picked an unusual one that doesn't get featured in eye makeup all too often. Red! I love red eye shadow, but like I've said before, there's a line between conjunctivitis and pretty eye makeup.
So I added glitter. Go big or go home, right?
Brows: NARS Bali shadow
Eyes: e.l.f. Eyelid Primer, NYX Jumbo Pencil in Milk, Fyrinnae Pixie Epoxy, Illamasqua Daemon shadow, Rock & Republic Fatalistic, red cosmetic glitter, false lashes, La Femme Eyeliner Sealer
Be sure to check out all the other awesome looks done by the other bloggers participating in this challenge!